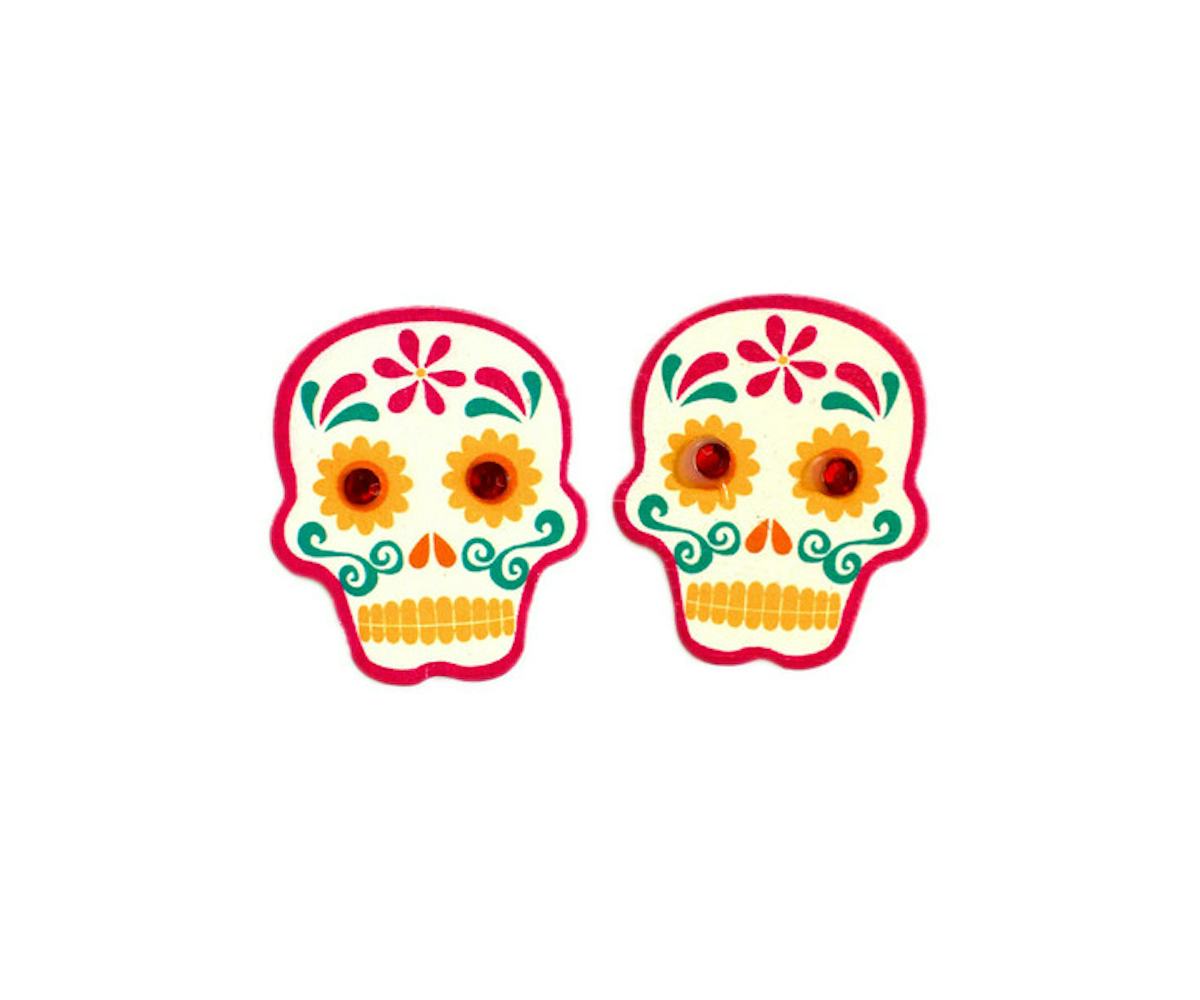 editor's pick: dead heads
celebrate dia de los muertos all year long!
If you're like me, you spent the weekend getting insanely jealous of all of your friends who traveled down to Mexico to celebrate Dia de los Muertos (aka Day of the Dead). It seemed like every hour someone posted another awesome photo from their trips, to the point where I felt out of place for not posting a selfie with my face painted on Saturday.
While I start planning my trip for next year--Oaxaca 2014, anyone?!--I've figured out a way to celebrate the Mexican holiday year-round. If you can't commit to a painted face, try these earrings from Alii.Fuerza. They're bright, they're bold, and they're drop dead gorgeous. Pick up a pair here.