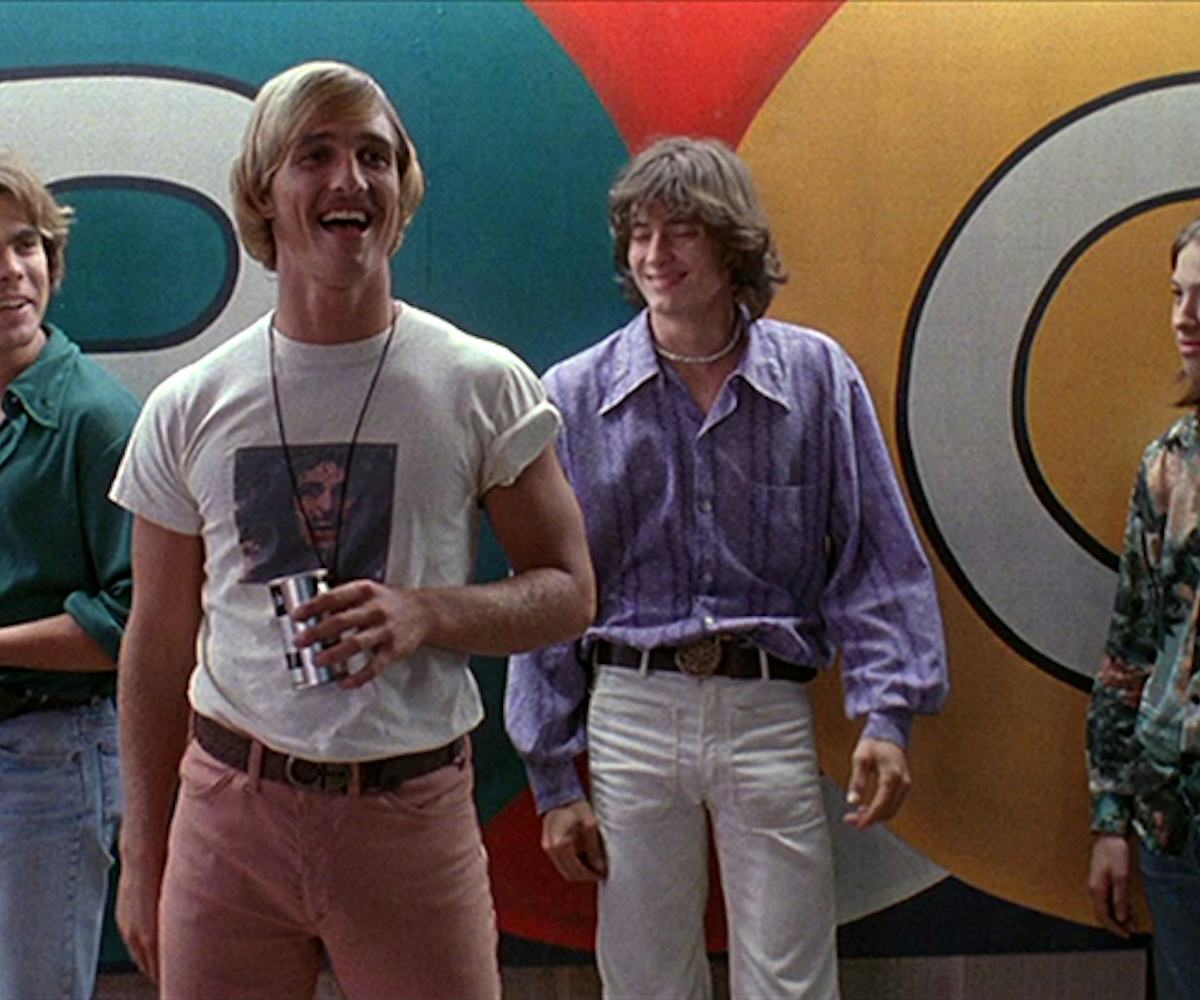 editor's pick: dazed and confused
why the '93 comedy is my summer style inspiration.
Even if the temperature in New York just swung back to a frigid 20 degrees, I'm still mentally preparing for summer. The closet swap that happens in April is where I pack up all my preppy, boyish separates and replace them with '70s-cum-'90s pieces. My constant inspiration is the seminal '93 flick, Dazed and Confused, because--hello!--every character has the absolute best sense of style. From Milla Jovovich's hippie duds to Ben Affleck's jock ensembles to Parker Posey's flawless senior queen looks, every costume is better than the next.
Check out the 10 reasons why I'm channeling Dazed and Confused this summer (and every summer) in the slideshow while you scoop up some D&C-inspired kicks here. 
Reason #1: Striped everything--pants, shorts, socks.... You can't go wrong with a good stripe.
Reasons #2 and #3: The Canadian Tuxedo, as worn here by Ben Affleck, and the ringer tee.
Reason #4: Dark florals. They work just as well in summer as in winter, folks.
Reasons #5 and #6: Woven belts and light wash denim. Because sometimes channeling a '90s hippie is a great thing.
Reason #7: The black Adidas logo tee that Mitch wears in this scene is literally perfect. I own two that I like to wear with medium wash jeans and my hair center-parted.
Reason #8: Overalls. Do I really need to explain why this is a great idea?
Reason #9: Slogan sweatshirts. All the rage now, from Topshop to Alexander Wang.
Reason #10: Washed-out, printed tees. If you can channel Matthew McConaughey, you should.