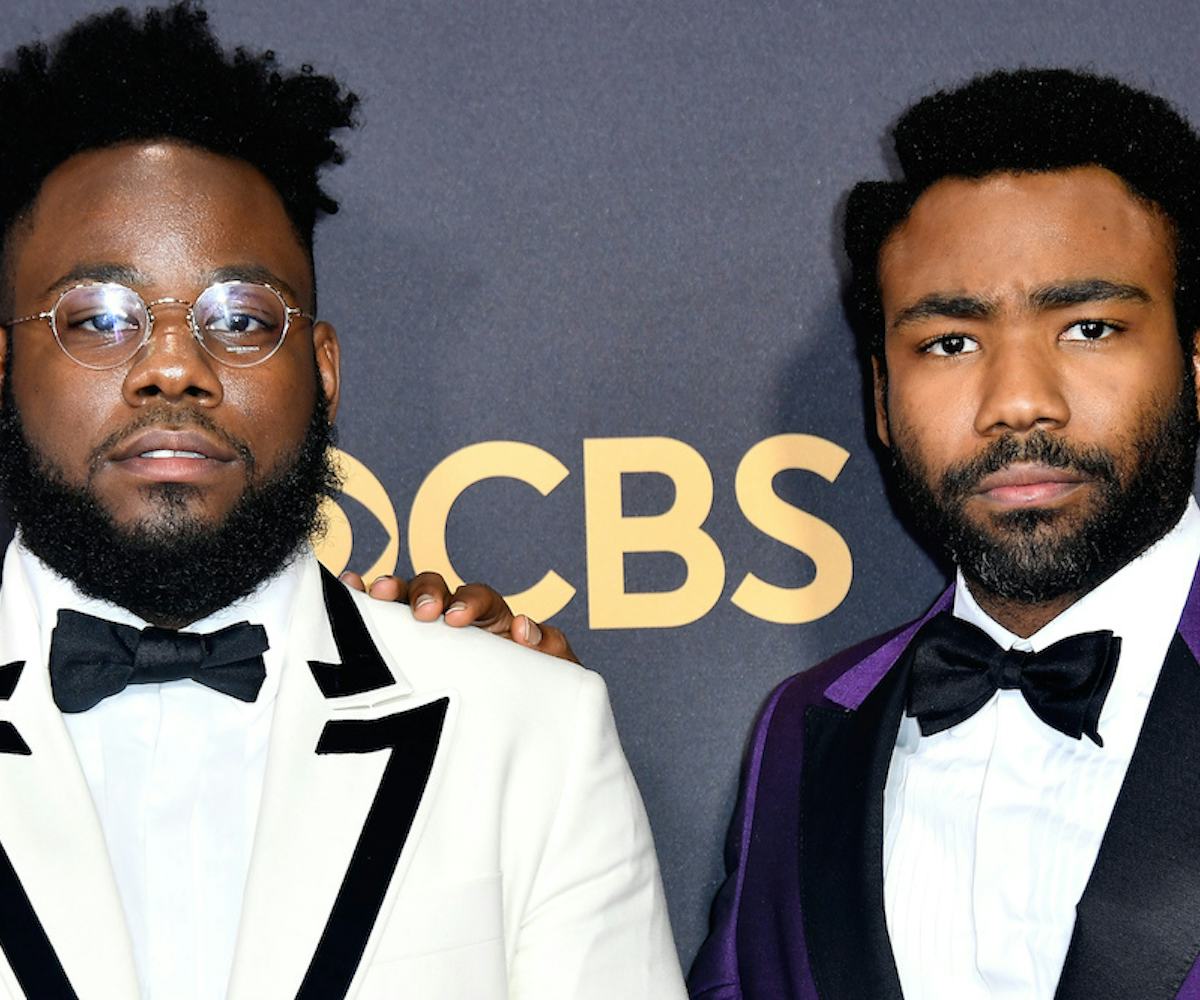 Photo by Frazer Harrison /Getty Images
Taylor Swift Was The Demise Of Donald Glover's 'Deadpool'
According to showrunner Stephen Glover
Following FX and Marvel's cancellation of the animated Deadpool series and in response to speculation that he was "too busy" to work on it, former showrunner Donald Glover shared a mock script of the show. In a series of now-deleted tweets, Glover put out the 14-page Deadpool soliloquy, in which he wrote, "Do you think they cancelled the show...cause of racism?!"
"All the writers were black. And the references were pretty black too," Deadpool said before alluding to the possibility of the network being worried about "alienating our white audience." Deadpool then goes on to mention that there was a "hilarious" Taylor Swift episode.
Now, following a tweet from Glover's brother Stephen, who was also set to helm the project, that quip about Swift is setting off mass speculation that the episode was the reason the show was scrapped. 
In an also-since-deleted tweet, Stephen revealed more details about why they decided to part ways with FX and Marvel, according to The Wrap. Confirming the existence of the Swift-inspired episode, Stephen hinted that pushback over it was the breaking point for the duo.
"There really was a Taylor Swift episode. It was HILARIOUS. And it definitely was the last straw lol," Stephen wrote. "Our show wasn't too black. It wasn't really that black at all. But we definitely wanted to give Rick and Morty a run for their money and I think we would have. Proud of the gang." Check out screenshots of the tweets over at The Wrap.