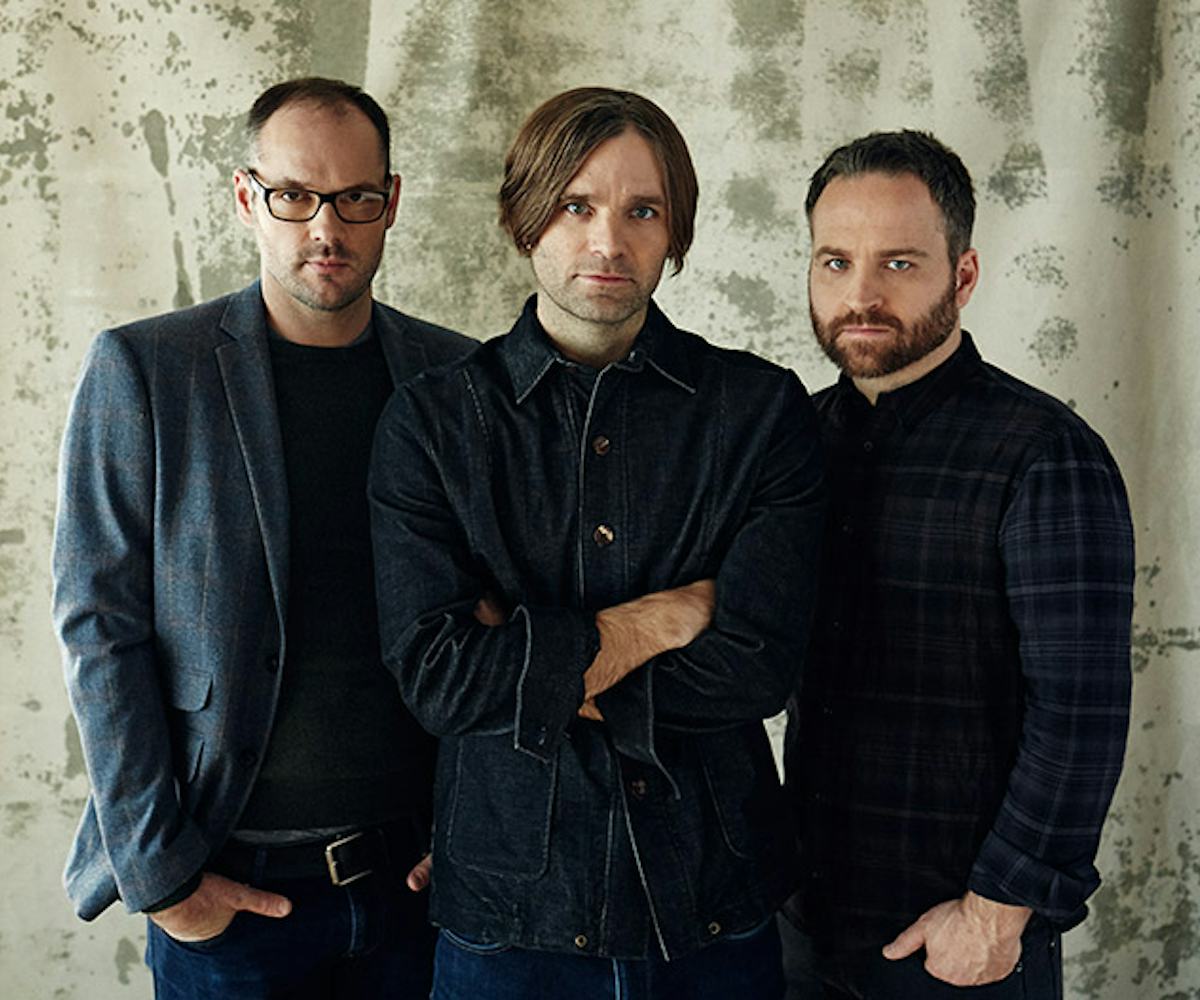 Photo courtesy of We Are the Rhodes/Atlantic Records
Death Cab For Cutie Releases A Song That Is Probably About Donald Trump
Bop-bah! This is the sound of politicizing
Death Cab For Cutie, the group who makes you feel all the things, is here to make you feel political. First noticed by Louisville radio station WFPK, the band released a new, one-off single today called "Million Dollar Loan" that seems to be about Republican presidential nominee, Donald John Trump.
"Proud to say he built his fortune the old fashion way," Ben Gibbard sings. "To succeed, there's only one thing you really need: a million dollar loan." Trump says he could not have built his empire without the "small loan" he received from his father, Fred Trump, when he was just starting out. "My whole life really has been a 'no,' and I fought through it," Trump said during a town hall meeting back in October 2015. "It has not been easy for me, it has not been easy for me. And you know I started off in Brooklyn, my father gave me a small loan of a million dollars." That million dollars, however, was just a small part of Fred's involvement in Donald's career. But, that's another story for another time.
Here, Death Cab stretches their sardonic muscles saying money and success go hand in hand. "Nobody makes it on their own without a million dollar loan," Gibbard goes on to sing. Cynical, sure, but valid. It is, perhaps, the most soothing political song you'll hear this election season.