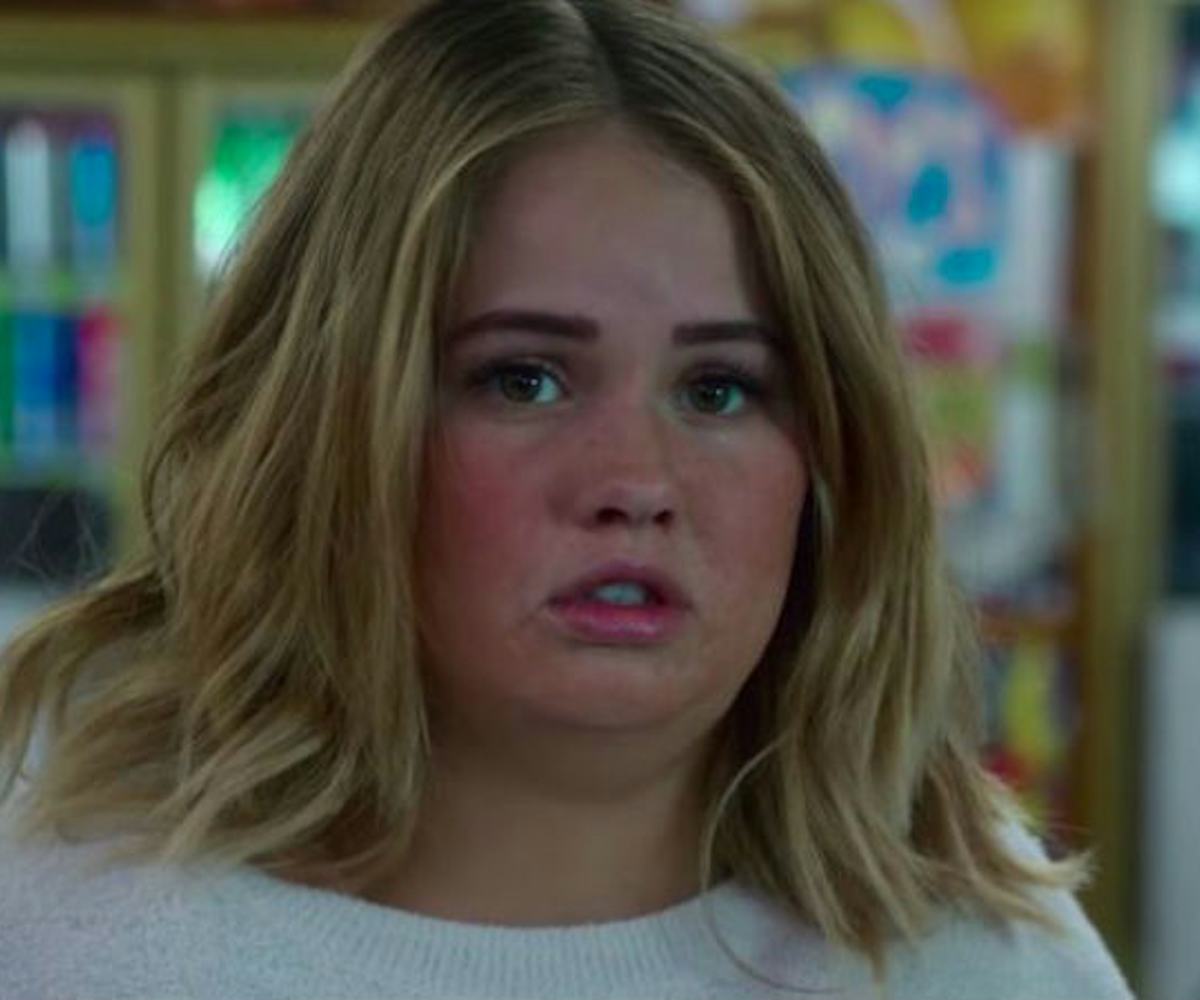 Photo Courtesy of Netflix.
'Insatiable' Star Defends Fat Suit By Pointing To 'Friends'
And claims they tried to do the opposite of that
Netflix's Insatiable has been a source of controversy since the trailer dropped. From the revenge body story line to how it deals with sexual assault and bullying, the show hasn't exactly been welcomed with open arms. Despite the backlash, many people involved with its making have come to its defense—including the star Debby Ryan.
In an interview with Teen Vogue, Ryan says the criticism surprised her. "We knew that this conversation needed to be had. We knew that this societal brokenness needed to be addressed, but we didn't know how badly it needed to be addressed," she says. However, she adds that she understands some of the criticism: "My friend, a few days before the trailer hit, in reference to something else, said, 'The size of the reaction is the size of the wound,' and it stayed with me."
One specific point of contention for critics is Ryan's use of a fat suit in flashback scenes. The actress says that she, too, was skeptical at first of wearing it. She feared that "it would almost be done in parody like in Friends." For those who don't know, Courteney Cox's character, Monica, wore a fat suit for her flashback scenes where she was portrayed as overweight. Creator Lauren Gussis assured Ryan that wouldn't be the case. "There was a point where Lauren and I are like, 'If at any point this is funny, if at any point people laugh, we're not doing it.' We're not doing the show that we're trying to do," she explains, "we're just trying to portray an origin story. We're trying to showcase that."
Ryan adds that wearing it was informative. According to her, she would often be the victim of staring and disrespectful comments by extras while wearing the suit on set. And though it's not the same as the abuse larger-sized people experience in real life, she says it was a "super educational and really eye opening" experience.
Read the full interview here.