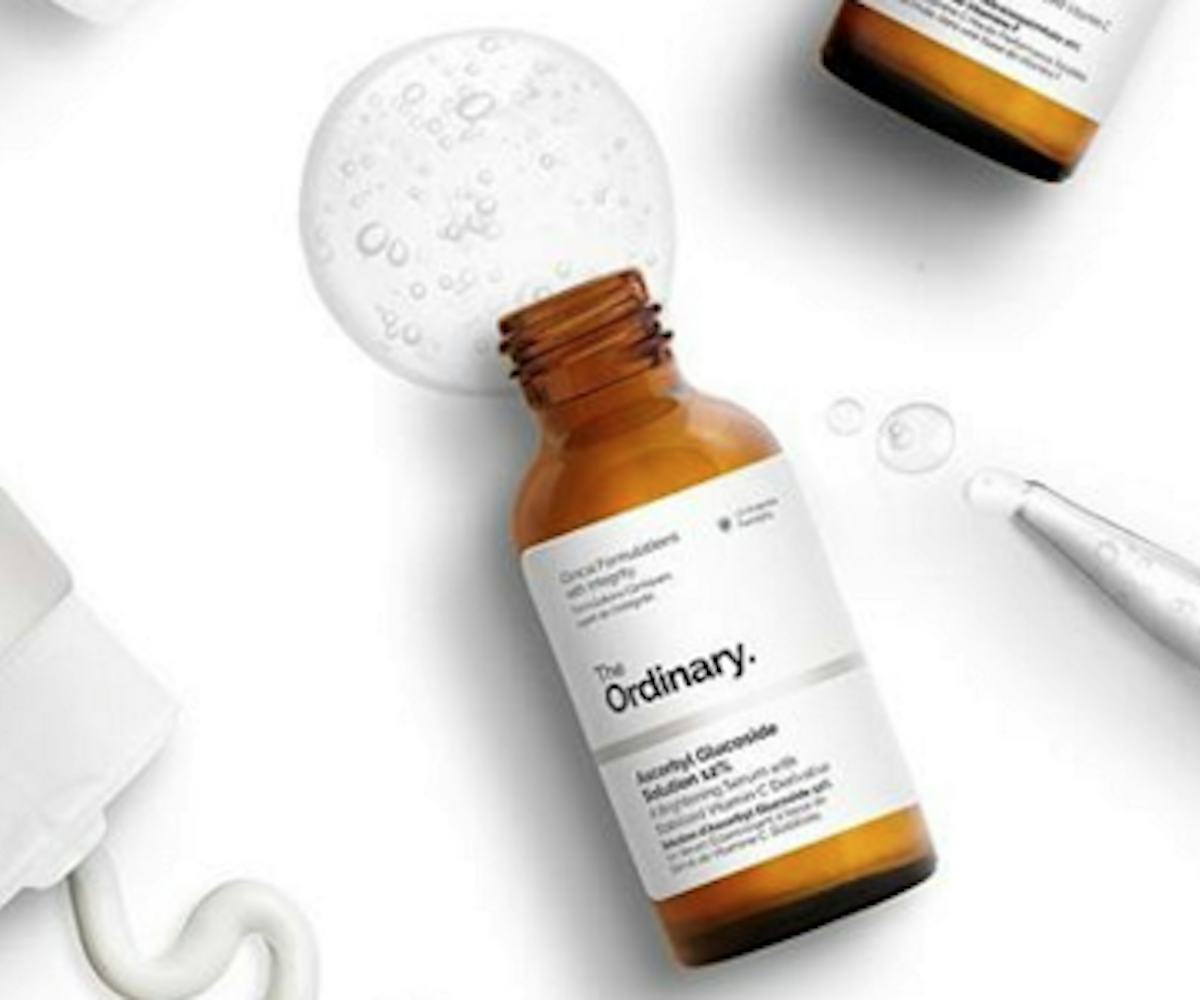 Photo via @deciem Instagram
Here Is Everything That Happened At Deciem Thus Far
Co-founder Brandon Truaxe's latest rant, calling to respect Trump, spurs more controversy
If you've been having trouble keeping up with all the drama going on over at Deciem, the parent company of cult favorite The Ordinary—the brand responsible for bringing effective, quality skin care at ridiculously low prices—we don't blame you. A lot has happened—and all very publicly.
It all started in January when Deciem co-founder and CEO, Brandon Truaxe, allegedly fired his marketing team and started posting to the brand's Instagram account himself. From starting beef with skin-care brand Drunk Elephant—for which he apologized weeks later by pledging to donate $25,000 to Save The Elephants—to describing why he refers to the members of his team as monkeys and posting photos of garbage, his peculiar behavior became a topic of conversation in the beauty world. He then began getting into fights with commenters on his posts, blocking people from the brand's account, and even went so far to allude that one commenter should bleach her skin (later apologizing for the confusion his comment caused and denying any claims of being racist). In short, he's pissed people off to the point where the brand's hundreds of thousands of fans started turning their backs on it, even going so far as burning its products.
Then, co-CEO Nicola Kilner, who had been with the brand since the beginning, was let go from the company (she, most recently, shared her side of the story with Elle), and CFO Stephen Kaplan reportedly resigned.
Over the past few days, rumors swirled that Truaxe reportedly fired his entire U.S. team, including his only U.S. PR rep, despite announcing that he'll be opening 10 more U.S. locations over the next few months. He then went on a rant, calling out an article that The Times posted about him over two years ago, calling the editor "sloppy" and "careless."
Next, he decided to promote the brand's upcoming Fifth Avenue store location by posting a photo of a homeless person in front of it. When an Instagram user questioned the photo, he attacked her, sharing her personal information in a post (which has now been deleted), only to later, according to Racked, apologize and offer her $20,000 worth of free products.
Perhaps the most bizarre of all was when he went on a rant after Cosmetics Business posted an article titled "Deciem founder Brandon Truaxe accused of 'Trump-style social' and 'bullying consumers.'" Truaxe posted a screenshot of the headline, followed by a long caption asking for people to respect all presidents, including Trump. 
"Whether you agree or disagree with some or all thoughts of @realdonaldtrump, please respect him as the President of a powerful nation and don't compare me with him. Your comparison would make both of us, any anybody intelligent, angry," reads part of the caption. Oof. As would be expected, followers are outraged and have been voicing their opinions in comments, threatening a full-on boycott of the brand.
The same website posted an article today, stating that Truaxe had responded to the allegations that he fired his entire U.S. team, claiming that they were false and that two members of the U.S. team were terminated by the company's human resources director because "we don't yet have a need for a dedicated US PR team in addition to our current one." 
And finally, just yesterday, Truaxe responded to some of these recent controversies—including the firing (or, according to him, non-firing) of Kilner and his thoughts on Trump in a phone interview conducted with Racked. In the article, he seems to just say more controversial things, from calling the homeless man in his recent Instagram post "disrespectful to the beauty of Fifth Avenue," to taking another swipe at the editor of The Times article, commenting on her apparent wrinkles. 
So yeah, it's still pretty unclear what, exactly, is going on behind the scenes at Deciem. But, now, the question remains: After all that has happened, will consumers overlook his actions in favor of affordable quality skin care, or will Truaxe drive his business into the ground? 
We'll just have to wait and see.