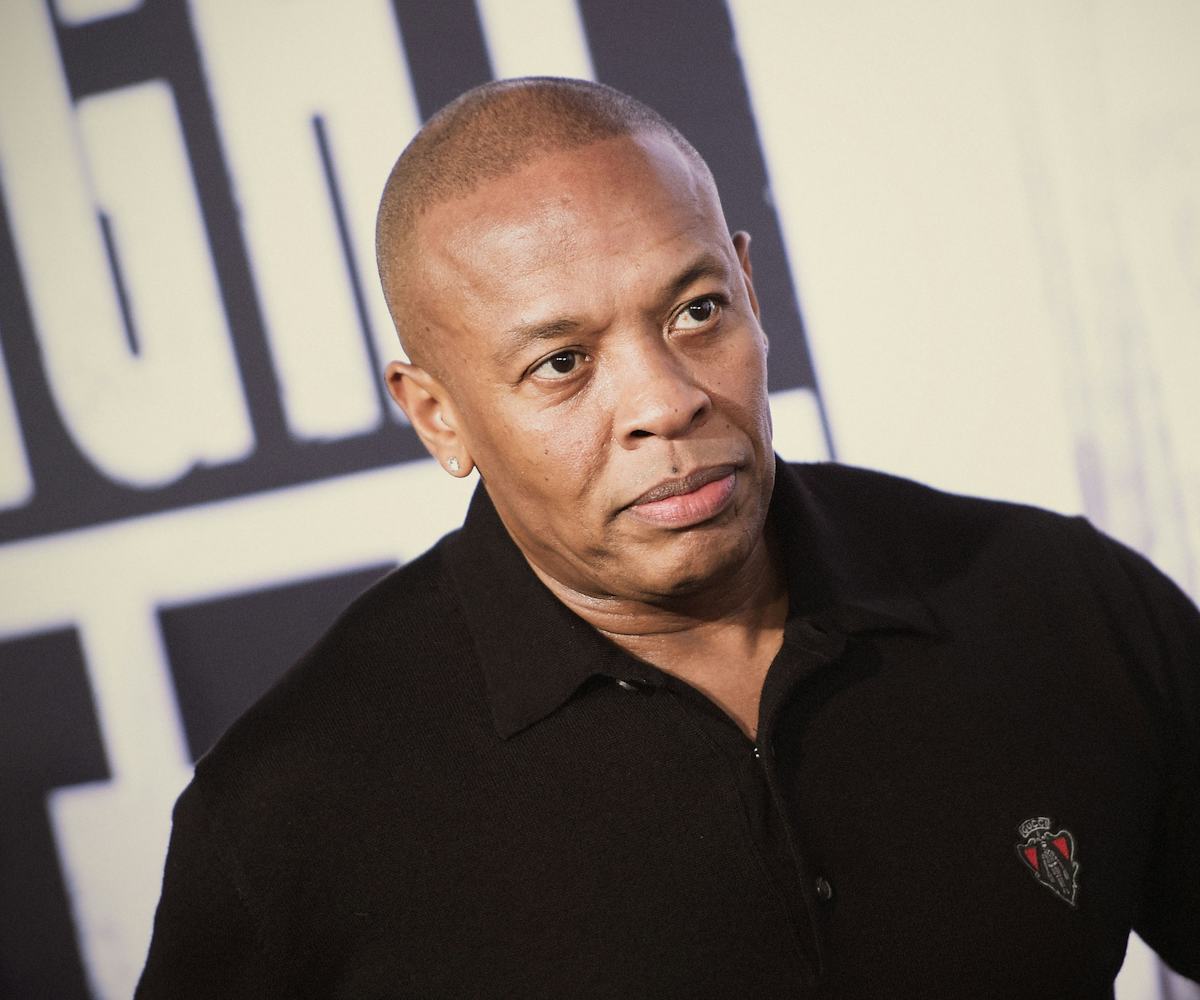 Photo by Jason Kempin / Getty Images
dee barnes and the brutal truth behind $1'staight outta compton'
one of dr. dre's victims speaks out
The massive, unexpected success of the N.W.A. biopic Straight Outta Compton has raised serious questions about why the film completely avoids well-documented instances of Dr. Dre's violence against women. The chorus has grown so loud that Dre himself was forced to address it, telling Rolling Stone: "I made some fucking horrible mistakes in my life. I was young, fucking stupid. I would say all the allegations aren't true—some of them are. Those are some of the things that I would like to take back. It was really fucked up. But I paid for those mistakes, and there's no way in hell that I will ever make another mistake like that again."
What is undeniably true is that in 1991, Dr. Dre brutally assaulted Dee Barnes, the host of a Fox hip-hop show called Pump It Up! (Eminem referenced the incident in the song "Guilty Conscience." He was charged with assault, sentenced to two years probabtion, and settled with Barnes out of court. Today, Gawker published a bracing essay from Barnes herself, who watched the movie and had an understandably visceral reaction to the way it sugarcoats Dr. Dre's violent past—he is also known to have assulted his former partner Miche'le, who has also spoken out—particularly given that the film's director, F. Gary Gray, was her cameraman at the time of the incident. 
That's right. F. Gary Gray, the man whose film made $60 million last weekend as it erased my attack from history, was also behind the camera to film the moment that launched that very attack. He was my cameraman for Pump It Up! You may have noticed that Gary has been reluctant to address N.W.A.'s misogyny and Dre's attack on me in interviews. I think a huge reason that Gary doesn't want to address it is because then he'd have to explain his part in history. He's obviously uncomfortable for a reason.
She also takes issue with the film's overall portrayal of women.
With the exception of short scenes with mother figures and wives, the rest of the women in the film were naked in a hotel room or dancing in the background at the wild pool parties. Yo Yo, a female rapper who worked with Ice Cube after he left N.W.A., was nowhere to be found.
Barnes' overall takeway from the film is punishingly honest, and undeniable. 
Basically:
Straight Outta Compton
transforms N.W.A. from the world's most dangerous rap group to the world's most diluted rap group. In rap, authenticity matters, and gangsta rap has always pushed boundaries beyond what's comfortable with hardcore rhymes that are supposed to present accounts of the street's harsh realities (though N.W.A. shared plenty of fantasies, as well). The biggest problem with
Straight Outta Compton
is that it ignores several of N.W.A.'s own harsh realities.
The entire article is worth a read, which you can do right
.