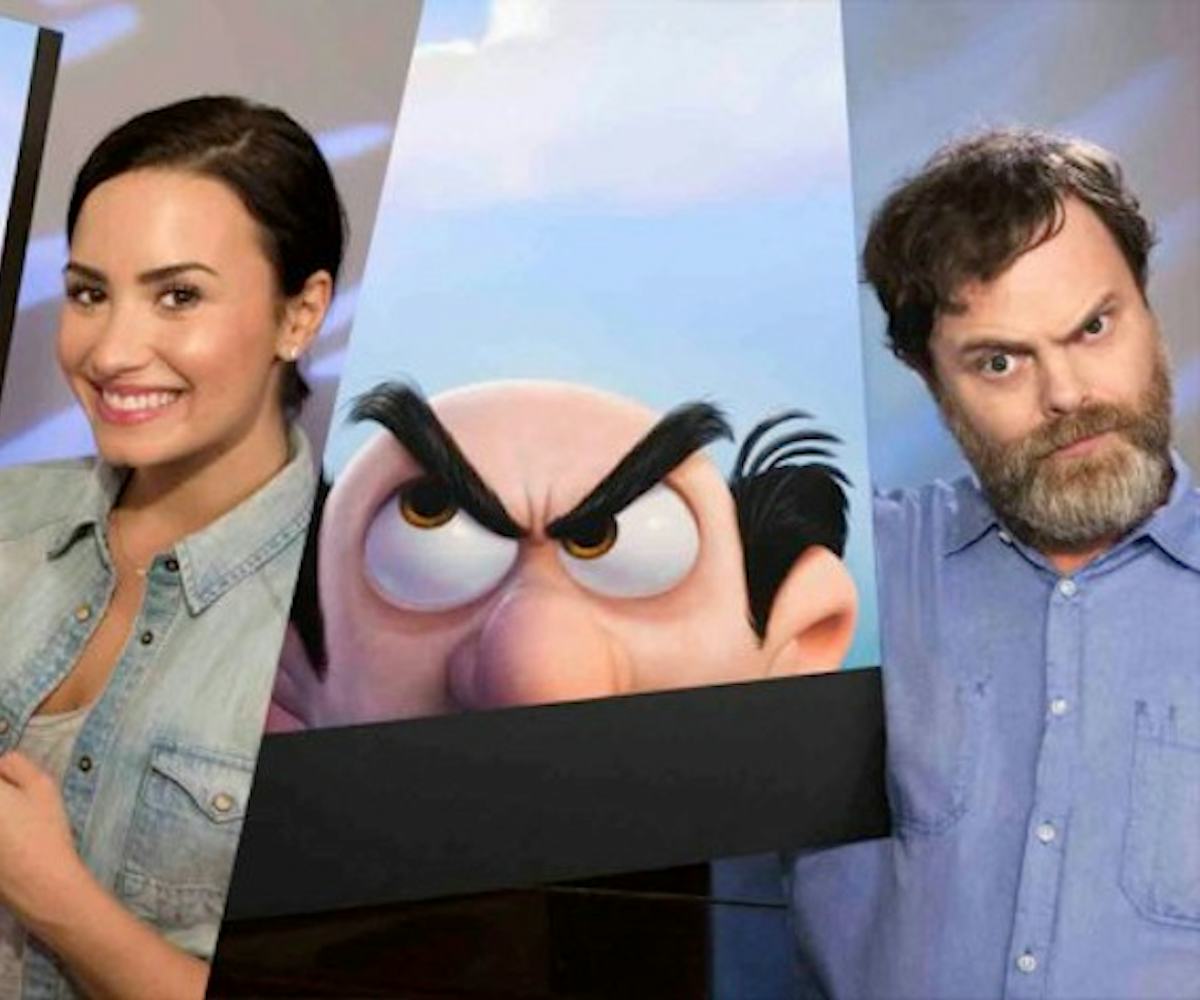 Photo Courtesy of Variety.com
Demi Lovato's Adorable New Role
taking over for Katy Perry in the new "Get Smurfy" movie
Anything Demi Lovato touches turns to gold. From the multi-colored hair trend to speaking up for health and self-love, whatever she becomes involved with always turns out amazing. So when we heard that her next project involves playing a Smurf, we were stoked.
Lovato will be the voice behind Smurfette in the up-and-coming film Get Smurfy. Not that we don't adore Katy Perry, who voiced the character in the last two films, but we're excited to see Lovato put her own spin on the animated cartoon. The film will follow Smurfette and her other blue friends on a journey through the Enchanted Forest, searching for the Smurfs village. It sounds adorable. The film will also answer some questions about why Lovato's character is the only lady Smurf around. The film will be hitting theaters on March 31, 2017.
Lovato will also be joining other castmates Mandy Patinkin (Homeland), who will play Papa Smurf, and Rainn Wilson (The Office), playing the wizard Gargamel. The announcement was made today—on Global Smurfs Day. There's a whole day dedicated to Smurfs? We dig it.
(via Variety)