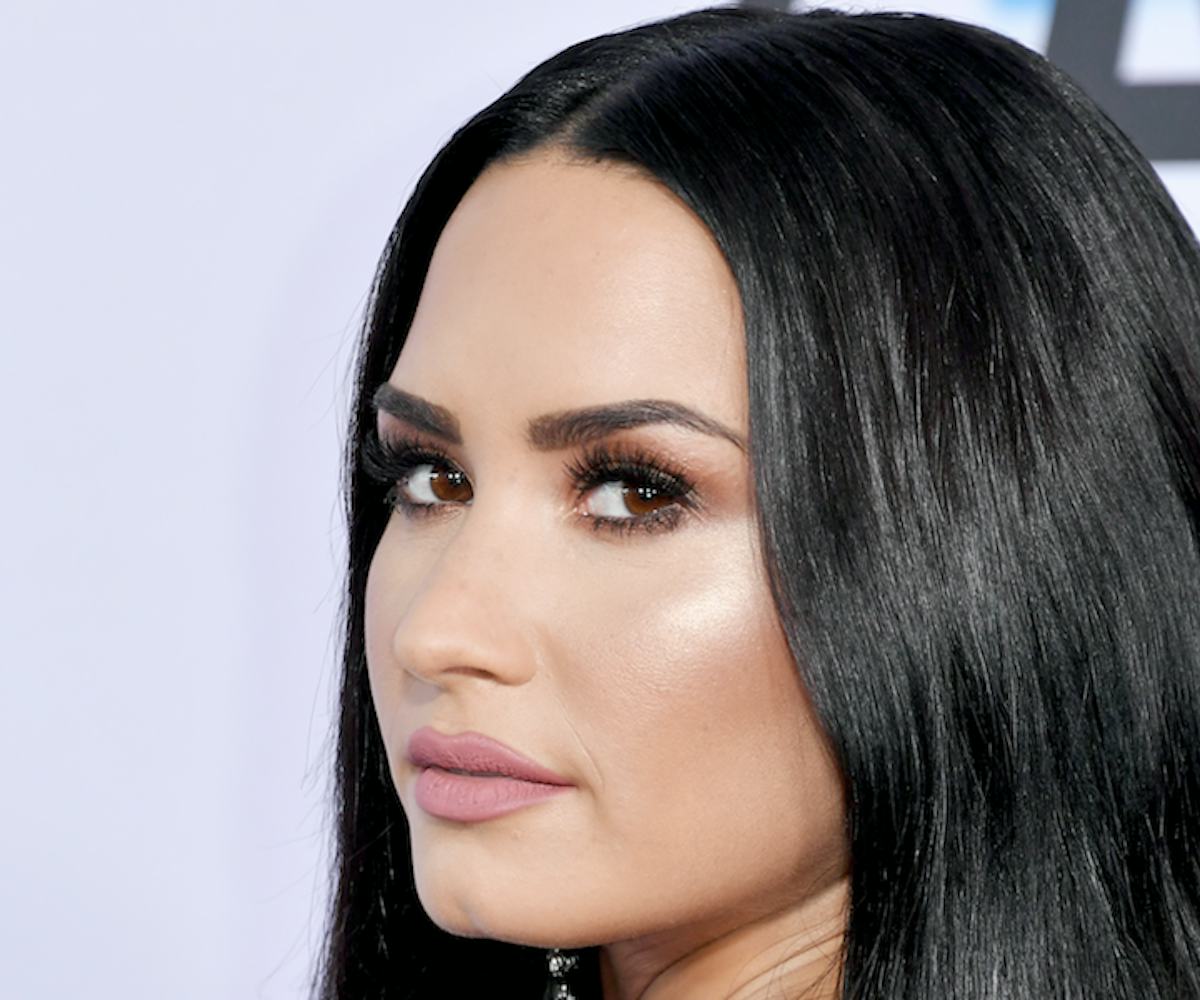 photo by Neilson Barnard / getty images
People Are Calling Demi Lovato's "Prank" Sexual Assault
"As someone who tries to act like an advocate for mental illness you're treating a serious issue… as a joke"
Demi Lovato is being called out for sexual assault after a "prank" she pulled on her bodyguard Max Lea.
The singer, who asked fans to send her questions for an impromptu Twitter Q&A last night, was criticized for hiring a "lady of the night" to surprise Lea in his hotel room in Las Vegas. "She walked into his room without permission and grabbed him in his 'area' and he freaked the fuck out," she told a fan in a since-deleted tweet in response to a question asking about the funniest prank she pulled.
Screenshot via Twitter
Fans quickly called out the singer for her "insensitive" prank, stating that a woman touching Lea without his consent is sexual assault.
In response to the backlash, Lovato implied that people were making a big deal out of the situation by stating that she "could tweet something about craving jelly beans and it would offend someone."
People didn't take the comparison lightly and expressed that they didn't feel comparing jelly beans and sexual assault was fair.
She continued to defend herself by urging people to listen to her 2013 single "Warrior." "Of all people I know about sexual abuse," she added. "You don't have to educate me."
But a few hours later, Lovato apologized for offending. When a fan tried to comfort her by stating that they know her and her story, she responded by stating that "people DON'T know my full story..."
After Lovato apologized, Leo stepped up to defend the singer by stating that it was a "fun prank" and that he was not offended by it.