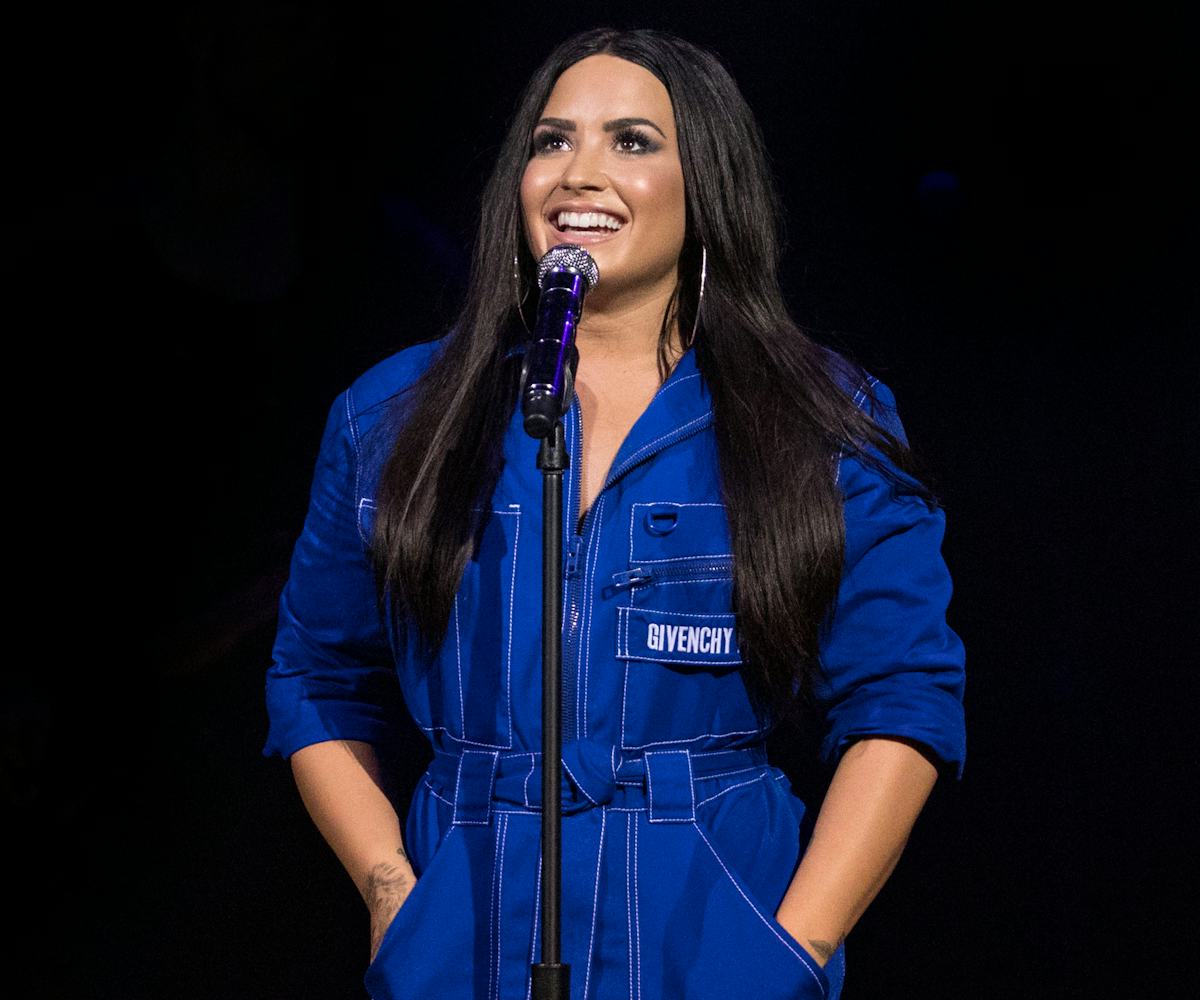 Photo by Christopher Polk
Demi Lovato Has Reached 90 Days Of Sobriety
Her mom shared the singer's progress
Demi Lovato just reached a milestone on her road to recovery. According to her mother, Dianna De La Garza, the singer has been sober for three months following her alleged overdose and hospitalization back in July.
In August, Lovato shared an Instagram statement regarding her struggles with addiction, writing, "I now need time to heal and focus on my sobriety and road to recovery." She added, "I look forward to the day where I can say I came out on the other side."
According to The Hollywood Reporter, time and care have proven crucial for Lovato. In an interview with Maria Menounos' Sirius XM show, De La Garza revealed that Lovato is 90 days sober. "I couldn't be more thankful or more proud of her because addiction being a disease, it's work," De La Garza said. 
Just one month before Lovato's alleged overdose, she admitted to breaking her six years of sobriety in a single, "Sober."
Lovato has been seeking treatment in rehab since the incident in July.