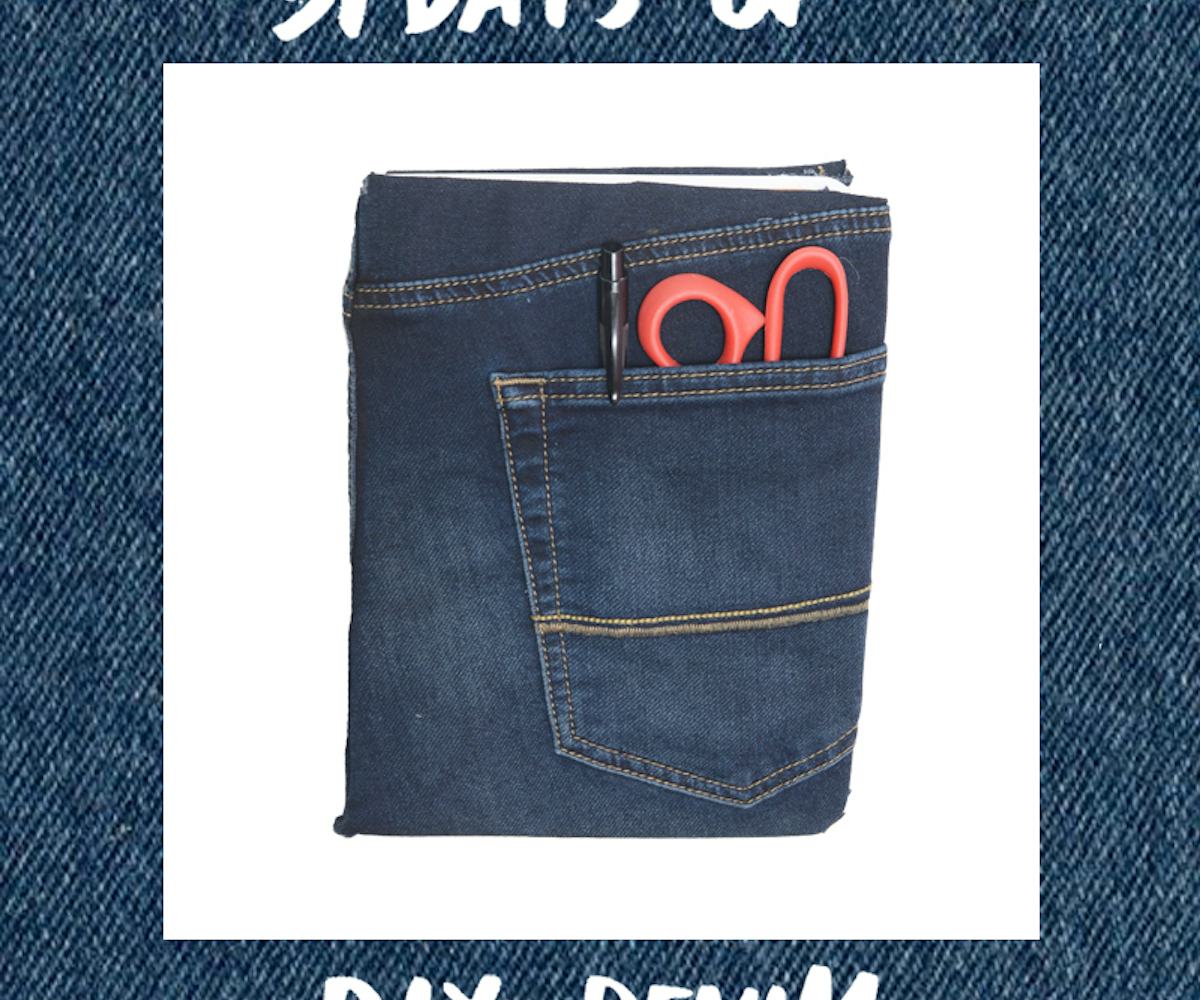 Photographed by Ricky Michiels.
31 Days of DIY Denim: Day 22, Denim Journal
Check out today's project
NYLONstaffers created unique, DIY projects using denim in honor of our annual Denim Issue. Check back here every day of August to see a new project.
What you'll need:Scissors
A pair of old jeans
A plain hardcover notebook
Hot glue gun
Directions:Step 1: Cut a patch from your jeans that is large enough to cover both the front and back covers of the notebook, with an extra inch of fabric all around. We suggest cutting a patch that has a pocket on it, because… pencil holder.
Step 2: With notebook opened and face down, spread a generous amount of glue over both covers. Press down and smooth denim patch over, and let dry.
Step 3: Once dry, flip notebook back over and begin to glue down extra fabric on the inside of each cover. Make cuts where necessary to ensure smooth folding and trim off any excessive fabric.
Step 4: Let dry, and voilá!