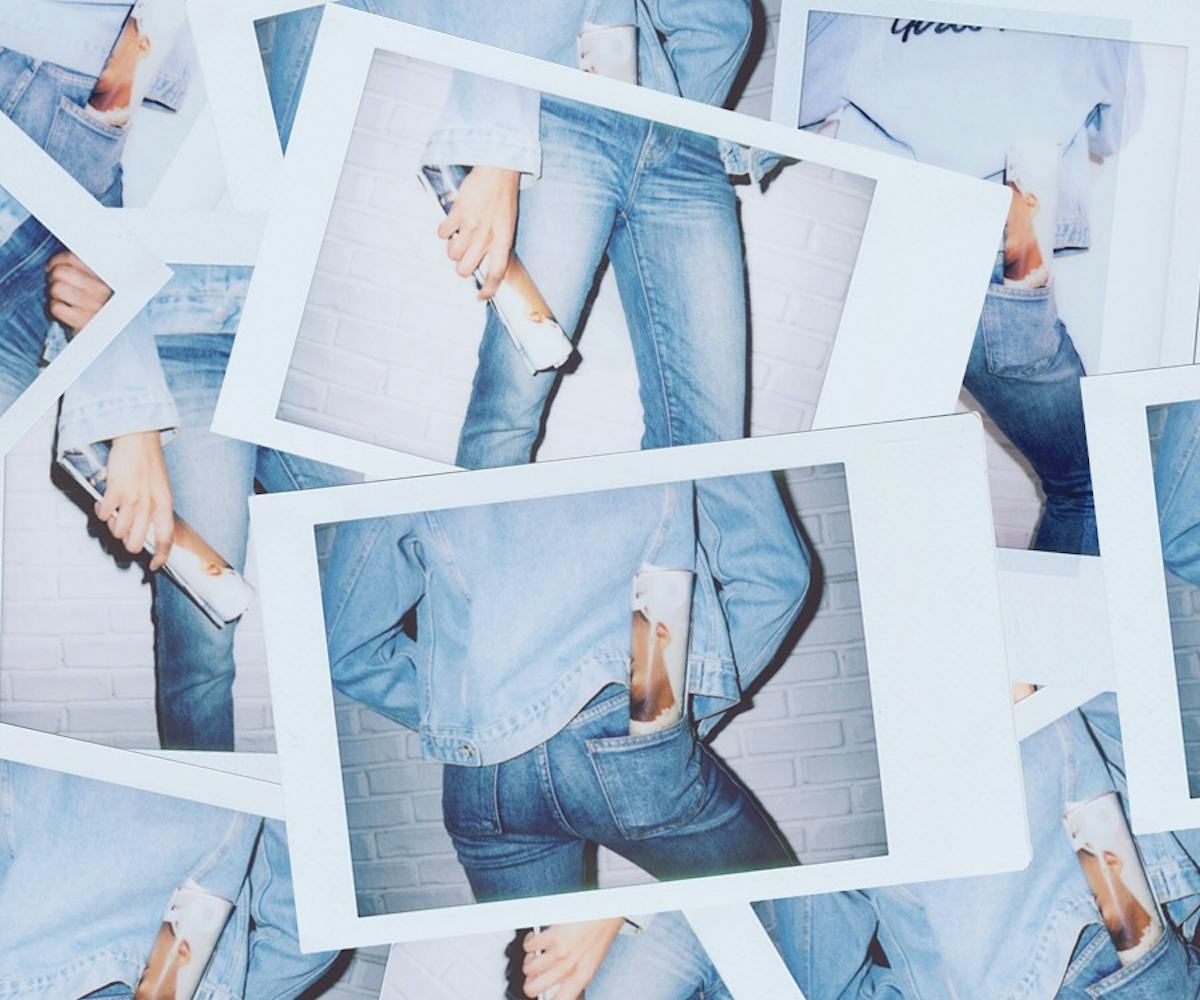 Photographed by Ricky Michiels
How To Find The Right Denim Rise For Your Body
From 2005 to 2012, I made the unfortunate mistake of wearing low-rise jeans. For years, my mom begged me to wear a higher rise, but I refused to listen. She didn't understand that a hem line anywhere near the belly button was not cool—I didn't understand that I was torturing my figure with a style that was ridiculously unflattering.
It wasn't until I started working at Urban Outfitters during college that I finally made my way over to high-waisted denim cuts. For the first time ever, I felt comfortable and cute in a pair of jeans. Now, I can't imagine wearing them any other way. Call it a mom jean all you want—I call it the best style ever.
I consulted NYLON market editor Marissa Smith to figure out the vibe of each rise and what makes it right for you. Click through the gallery to learn more!
Low-rise
An ode to the early '00s, this rise isn't much on trend anymore, but can work for girls with an hourglass figure. Because there's less coverage below the waist, there's fewer opportunities for a bad fit if your proportions are tiny on top and bigger on bottom. In other words, for those of us with small waists but ample... other parts, there's no need to worry about that pesky gap between waist and jeans that are tight on the hips. Remember: On-trend is never as important as a good fit.
Mid-rise
You can't go wrong with a mid-rise; it's easy to fit on most body types. It's even great for girls with a bigger bottom half, who will still get coverage without the jeans going up too far. This rise is rarely everyone's favorite (they're not the most exciting or trendy) but they are definitely a safe bet.
High-rise (AKA mom jean level)
This one is definitely the most on-trend. Along with the recent boost in buying vintage denim, came a boost in high-waisted jeans. Definitely a comfortable fit, thanks to perfectly full coverage, wearers never have to feel like anything is hanging out. This rise can be hard to fit depending on size, because the bigger hips or butt are the harder it will be to fit the waist, but that's where a good tailor comes in. High-rises, though, are just right for someone with more of a boyish frame on the hunt for some curves!