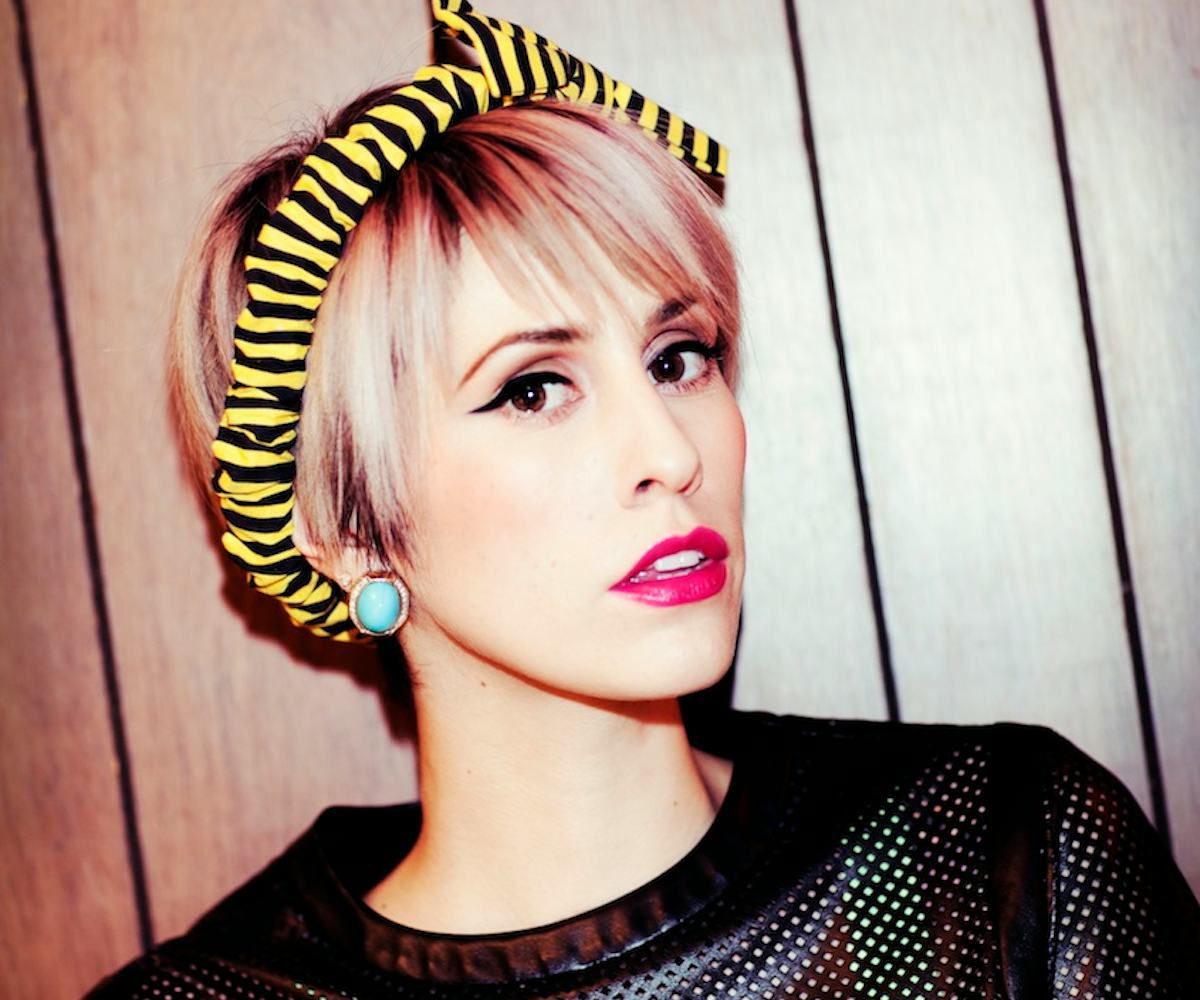 freebie friday: ck one x dev
win her new lipstick here!
Dev's latest single has been on heavy rotation ever since it first dropped back in December, but now the pop star is giving everyone a whole new reason to "Kiss It." It a totally "duh" move, the singer has teamed up with CK One Color Cosmetics on a custom shade of lipstick inspired by the dance anthem itself. A bold middle ground between bright purple and pink, the magenta hue came about after tons of experimentation…which, according to Dev, is because she likes to switch up her look so much.
"I always go through phases with my lipstick," she admits over the phone. "Recently I've been into a bunch of brighter colors—but I like matte, I like glossy, I like everything." Regardless of which color she's sporting, she doesn't leave the house without it.  "I wear lipstick at the grocery store—I don't care what other people think, I
am
that person!"
Are you that person, too? Then enter to win free lipstick from Dev below!  But first, get more details from Dev what's coming up next:
On the best beauty advice she's received: 
"I've always believed that nice makeup deserves good skin, so that's been my philosophy for a while. But I did come across a woman onetime whose advice was "Never leave the house without your eyebrows on!" I thought that was so funny and also so real. Eyebrows really do shape your face.
On the beauty dare she'll never do:
"I'm pretty open to everything and I've done some pretty ridiculous stuff in the past…but the one thing I'll never do is to buzz my hair. I mean, my ears are too big. If they were smaller, I'd be into it!"
On her new EP:
"Along with "Kiss It," I have an EP that's coming out this summer called 
Bittersweet July. 
I think it's a cool progression from where I left off, since a lot has changed since then. There's going to be six tracks on it—some will be bigger pop records, and some are a bit more vulnerable. I'm now a mother and engaged, and this new music definitely reflects that. I had a year and a half in the studio trying to learn as much as I could about myself and grow in general as an artist." 
Watch Dev's "Kiss It" video below, and enter to win her "Kiss It" CK One Color shade below! 
Get more beauty inspiration on Pinterest.