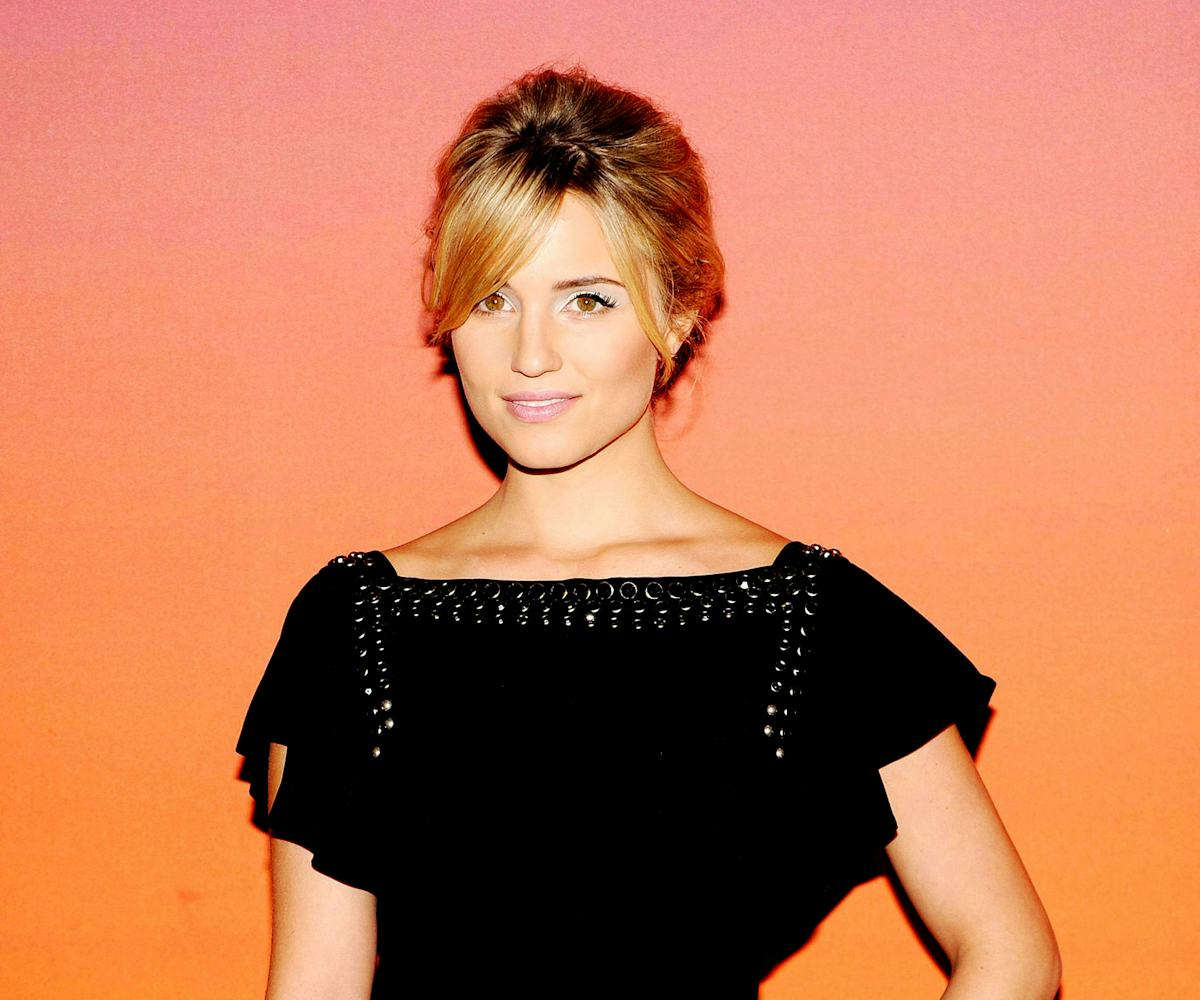 photo by billy farrell/bfanyc.com
beauty queen: dianna agron
a '60s hairstyle that will have you looking like brigitte bardot.
I think I speak for us all when I say, "Hey Dianna Agron, why don't you invite us along the next time you hop in your time machine." Because few celebs work throwback beauty looks quite like the Glee star. Exhibit A: Her Grace Kelly-inspired makeup at the New York premiere of The Family. Exhibit B: Her '60s bouffant at last night's Whitney Gala.
The updo calls to mind a much younger, much cooler Mrs. Robinson, and was inspired in part by her Louis Vuitton dress. According to Agron's hair stylist Matthew Monzon, "Because of the gorgeous embellishments around the neckline we decided it was in the best interest to have the hair up."
While we wait for Agron to agree to us tagging along on her time travel excursions, we got Monzon to share his easy-to-follow steps for perfect '60s hair:
PREP IT: Serge Normant Meta Lush Volumizer - $23
"Starting with dry hair I sprayed Serge Normant Meta Lush Volumizer at the roots [of the hair], and then blow dried the product into the hair using a small round brush."
TEXTURE IT: Serge Normant Meta Revive Volumizing Mini Dry Shampoo - $15
"Once dry, I backcombed the entire head, leaving the front fringe pieces out because I wanted softness around the face. I wanted the hair to have a rumbled texture so I gave it a once-over with Serge Normant Dry Shampoo, as if it were hairspray."
TWIST IT: Serge Normant Meta Luxe Hairspray - $25
"Next, I pulled the hair back into a French Seam, starting at the nape and pinning along the way. I grabbed random bits with my fingers and gave them a sort of twist to create a looser feeling. I finished the look by giving it a finishing spray with Serge Normant Meta Luxe Hairspray."
Side view!