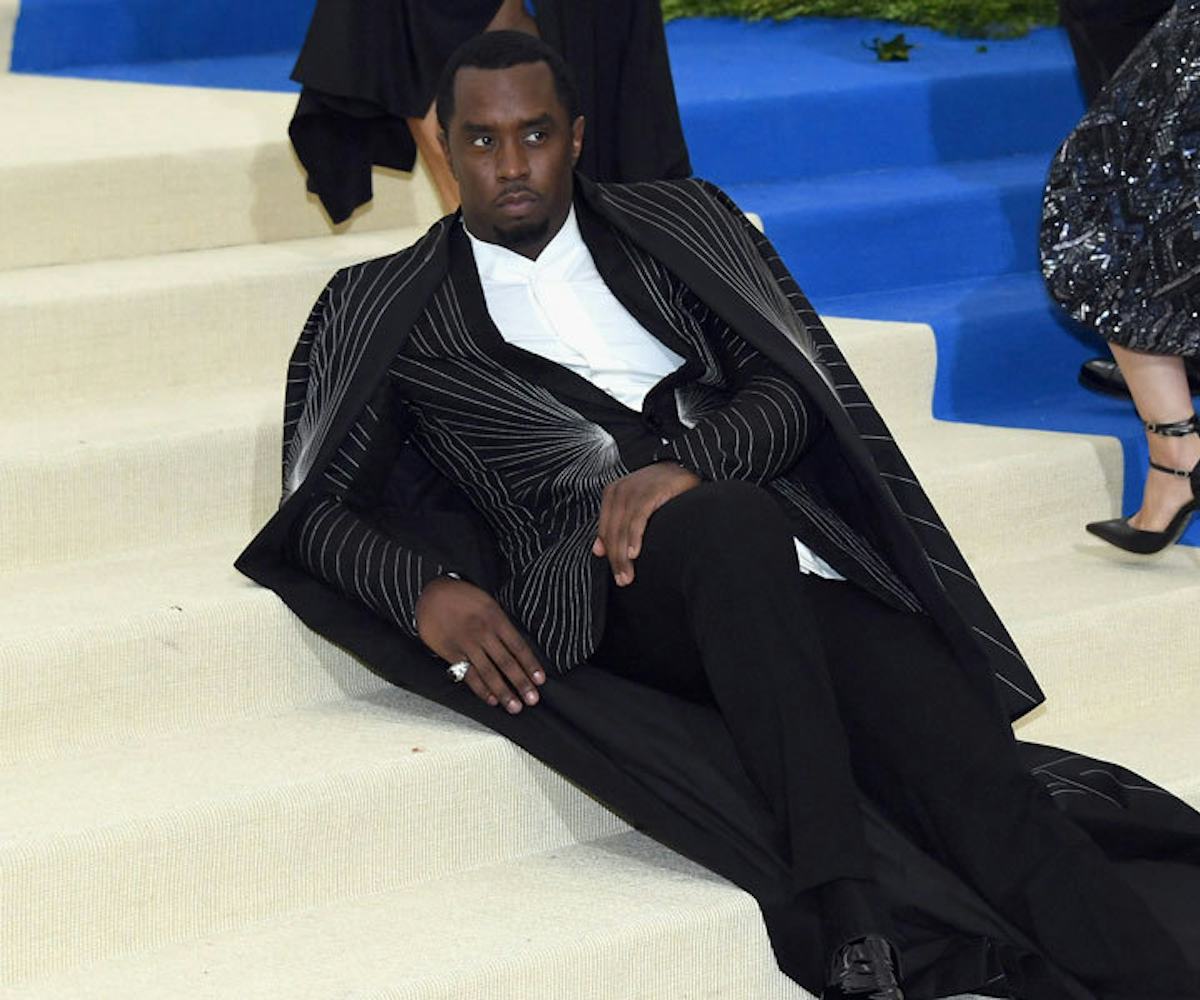 Photo by Dia Dipasupil/Getty Images For Entertainment Weekly.
Diddy Continues To Be The Low-Key Best Scammer Ever
In 2001, the artist formerly known as Puff Daddy changed his name to P. Diddy. He told MTV at the time: "I'm not doing it as serious as Prince [but] I just want something fresh . . . I'm rockin' with P. Diddy now—my man Biggie gave me that name." Four years later, he dropped the "P" and streamlined his moniker to be just Diddy. He explained the move to Katie Couric on TODAY, saying he felt the "P" was coming between him and his fans. "We had to simplify it. It was, you know, doing concerts and half the crowd saying 'P. Diddy,' half the crowd chanting 'Diddy.' Now everybody can just chant 'Diddy.'" Convenience is key!
Then, in 2006, he went back to P. Diddy because a producer in the U.K. already went by that name. In 2008, he told the Daily Star that he wanted to be called Sean John. In 2011, he pulled a fast one on us all and announced that he wanted to be referred to as "Swag," but only for a week. Then, in 2014, he came full circle and went back to his OG name, claiming that he always has been and always will be Puff Daddy.
Are you keeping up? Because this weekend he took to Twitter to announce another name change. He told his nine million fans that he wanted to be called Love—aka Brother Love. "I know it's risky because ti could come off as corny to some people," he said, apparently forgetting his week-long stint as Swag. And then, because he wouldn't be Diddy/P.Diddy/Sean Combs/Puff Daddy/Swag without backtracking, just yesterday, he told everyone that he was just kidding. "You can address me by any of my older names," he said in an Instagram video. "But if you still wannna call me Love, you can call me Love, baby. But I was only playin'."
LOL?! Keep mixing up monikers and cutting Kardashian-Jenners out of your Instagram posts, Diddy. Your scamming, trolling, and pettiness is always appreciated.