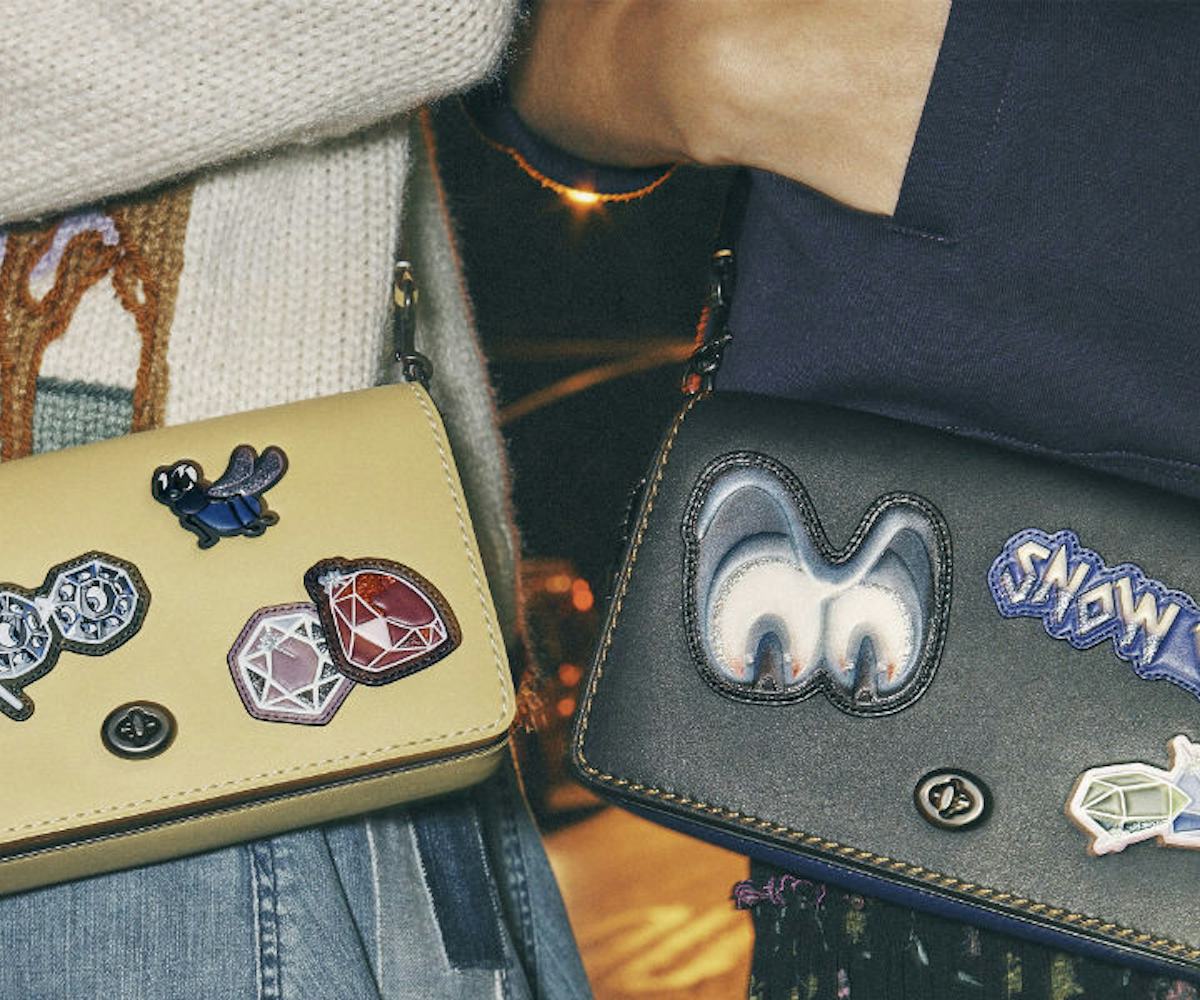 Disney x Coach Have Crossed Over To The Dark Side With New Collection
"American gothic fairy tale of New York"
Disneyland's Goth Day may be dead and gone (thanks to one commander in chief), but the greatest place on earth has found another way to appeal to its dark angels. Introducing its new fashion collaboration: A Dark Fairy Tale.
Disney and Coach have teamed up for a special-edition collection that puts a twist on your typical Disney Princess tale. Instead of the woodland creatures and dwarfs from Snow White, think poisoned apples, dark castles, and evil witches. Letterman jackets include skulls and diamonds. Fanny packs and crossbody bags are littered with Disney-inspired embellishments. There are also sneakers, hoodies, and purses, all featuring your favorite characters, to choose from. 
This is Coach and Disney's third collaboration, and it's by far the most exciting. "I have always loved Disney—both the movies and the fantasy worlds created that have captured my imagination for many decades. It was fun to explore the darker side of these stories and mix Disney's nostalgic charm with Coach's creativity to bring my memories from these fairy tales to life within our world of accessories and ready-to-wear," says Coach creative director, Stuart Vevers, of the collaboration. "The Disney spirit truly reinforces the new youthful perspective we are bringing to luxury at Coach."
We may not have Bats Day anymore, but this is a decent consolation. Ahead, check out some of our favorite pieces from the line and shop the collection (prices range from $75 to $695) in stores starting Monday, May 14.