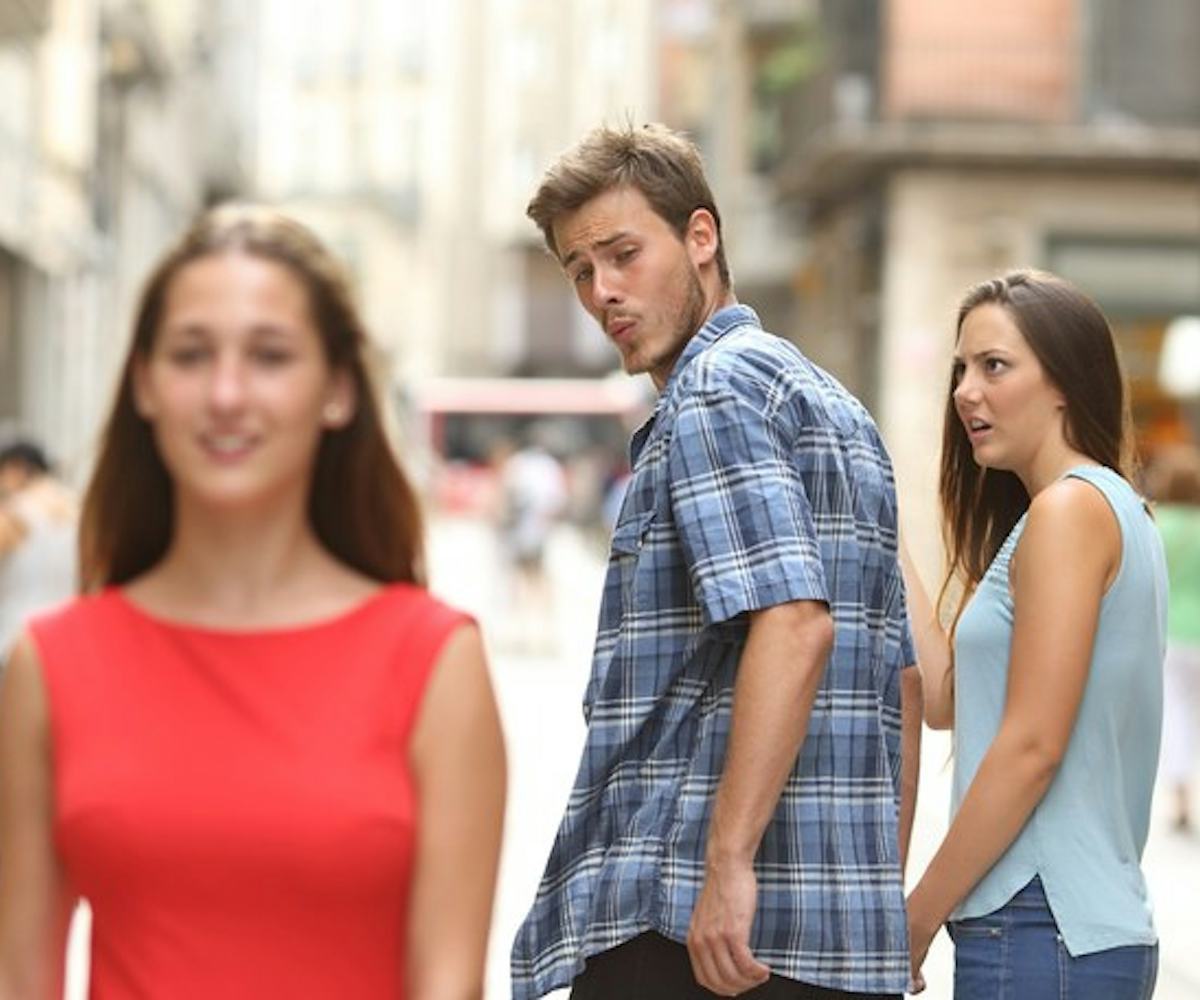 The Distracted Boyfriend Meme Has Been Turned Into A Movie Trailer, Because Internet
We were all blessed last week when a hilarious stock photo of a man blatantly checking out another woman in front of his girlfriend went viral, sparking some of the realest reaction memes we've seen this year. But today, the internet turned this incredible blessing into a curse, by transforming the meme into a trailer for a fake film called Distracted Boyfriend Meme: The Movie. Sigh. Can we just leave nice things as they are?
"A boy with too much on his mind," the trailer begins. "A girl with a dream of being together. But when life tests them both, they learn that nothing is as easy as it seems."
The film is slated to "premiere" this Valentine's Day and stars Stock Photo Guy, his girlfriend Stock Photo Girl, and Kids Choice Award winner Blurry Girl. Sarah Jessica Parker, Jerry Seinfeld, and Ed Sheeran will apparently be making an appearance in the film as well, so we can expect some classic romantic comedy antics to go down in the film. Or, like, not.
Feast your eyes on the dramatic trailer, here.