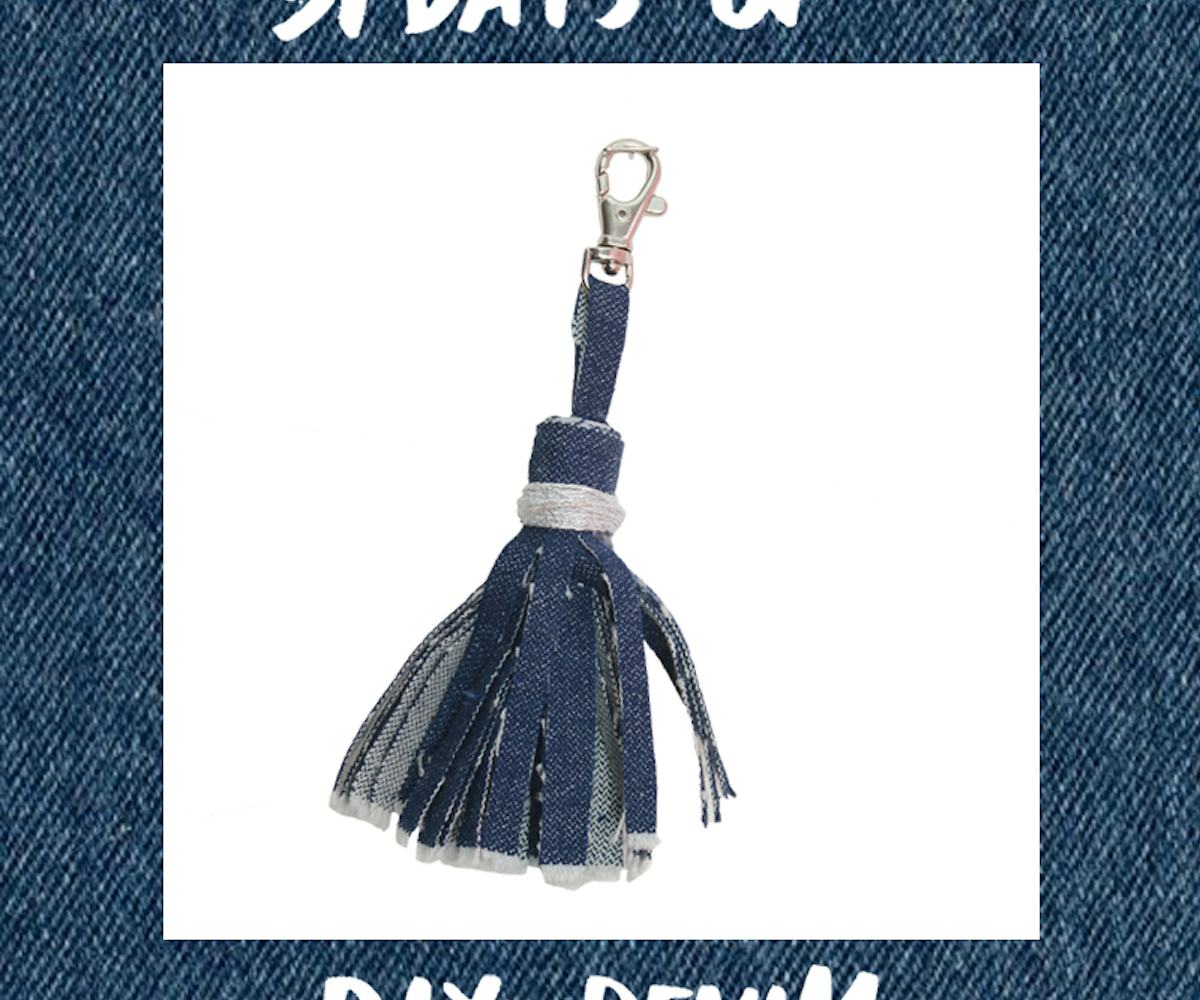 Photographed by Ricky Michiels.
31 Days of DIY Denim: Day 4, Denim Tassel Keychain
Check out today's project
NYLON staffers created unique, DIY projects using denim in honor of our annual Denim Issue. Check back here every day of August to see a new project.
What you'll need:
Keychain
Denim
Glue
Scissors
Pencil
Ruler
Metallic string
Directions:
Step 1: To make the hook attachment, cut a small strip of denim and loop it through the keychain hook. Glue the two ends of the denim to secure it.
Step 2: For the keychain, cut out a rectangular piece of denim, roughly 12" x 3". For added texture, use denim that has frayed ends on one end.
Step 3: Using a pencil, draw a horizontal line ½" from the edge of the denim. If your denim is frayed on one end, measure and draw the line from the edge that isn't frayed.
Step 4: Cut vertical strips into the denim, stopping at the line.
Step 5: Glue the end of the loop attached to the keychain to the left edge of the denim.
Step 6: Roll the denim to the right, and glue it at the top (above the slits) to secure.
Step 7: Tie metallic string around the keychain.
Step 8: Attach your keys and make everyone around you jealous.