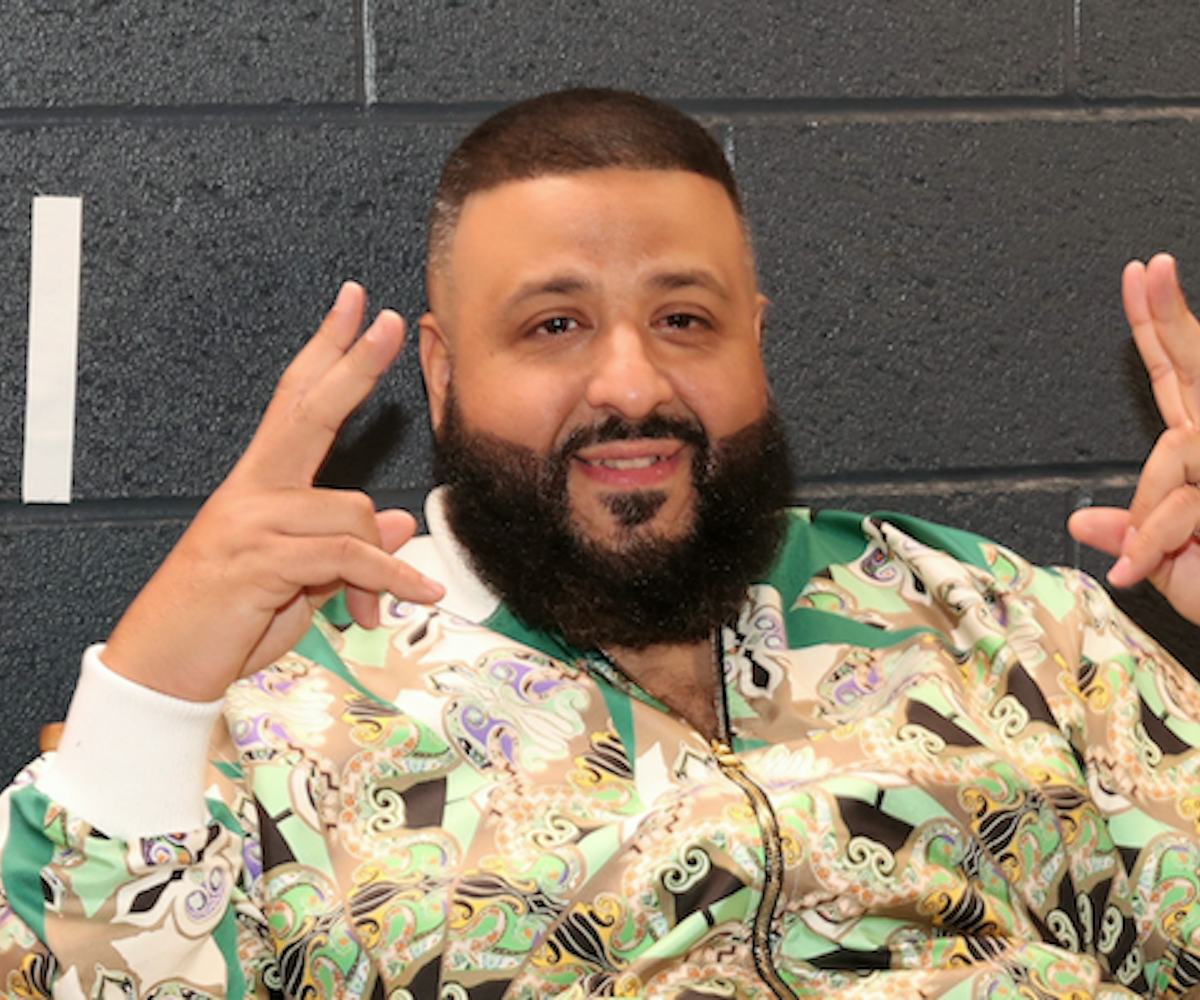 photo by Christopher Polk/getty images
DJ Khaled Says He Doesn't Need To Perform Oral Because He Makes Money
"A woman should praise the man, the king"
Modern-day philosopher and ad-lib hero, DJ Khaled, may not be the feminist icon we thought he was. Turns out, the producer doesn't believe that he should perform oral sex on women but expects it from his wife because he takes care of bills. Yes, really.
"A woman should praise the man—the king," he said in an interview clip that went viral yesterday. "If you holding it down for your woman I feel like the woman should praise. And a man should praise the queen. But you know, my way of praising is called, 'How was dinner? You like the house you living in? You like all them clothes you getting? I'm taking care of your family, I'm taking care of my family…' You know, I'm putting in the work."
And though the interview in question happened back in 2015, people still couldn't resist dragging Khaled on Twitter. "You're seriously missing out man," Westwood's Evan Rachel Wood said. "Take it from someone who has pride and thoroughly enjoys pleasuring women. You should grow up."
To quote the ever-wise Smash Mouth: "A King who doesn't is no King at all."