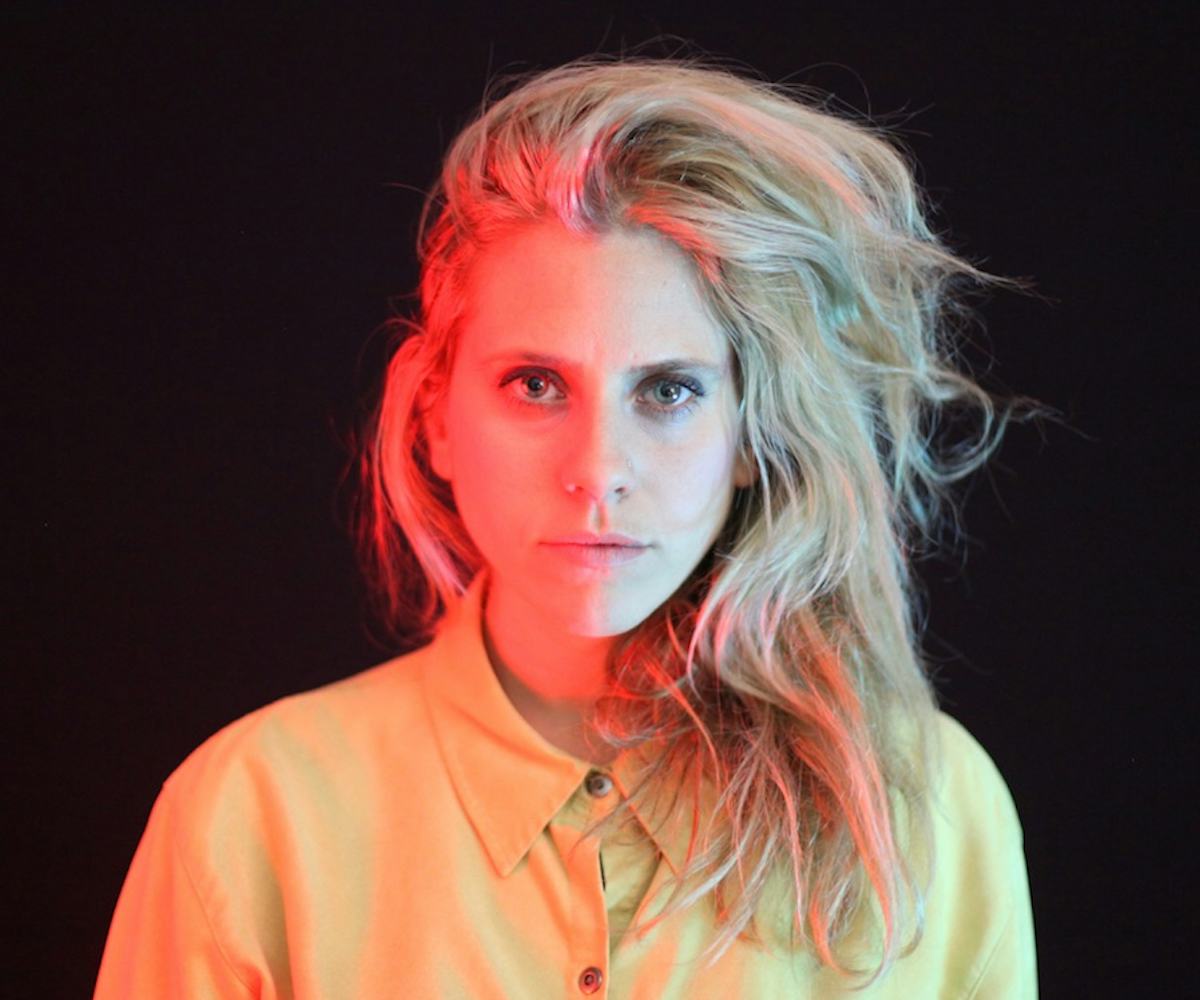 doe paoro on her new album, inspiration + how she found her way back to music
and the premiere of her new song 'growth/decay'
Los Angeles-based singer and songwriter Doe Paoro has been gaining attention with her lyrical, innovative sounds that are an ambient mashup of modern R&B, synth-pop, and earthy minimalism. Paoro creates songs that are at once intimate and expansive, with lyrics that travel a wide emotional terrain between the poles of love and loss. 
From her travels across India, to working with Justin Vernon on the track "The Wind," Paoro's experiences and collaborations have helped mold her current, boldly orchestrated sound, which can be heard all over her upcoming album, After. The record is the follow-up to her 2012 debut, Slow To Love, which Paoro wrote in an isolated cabin close to her hometown of Syracuse, New York. After represents Paoro's clearest body of work yet, having been influenced by Eastern meditation and her studies of Lhamo, a Tibetan form of opera. We spoke to her recently about recording her new album, traveling across India, and how she found her way back to music after quitting. 
We're premiering the second single from "Growth/Decay," the breathtakingly beautiul second single from After, below. 
What was the production process like for your new record?
We recorded the album in pieces over the course of nine months, in Minneapolis and rural Wisconsin. I was living in New York and coming out for a few weeks at a time. There are bedrooms with bunk beds adjacent to the studio, and that's where we were living so that we could work whenever the inspiration was there. BJ Burton and S. Carey produced, and a rotating crew of friends kept rolling through the studio to play on the album and hang. There are over 15 musicians featured on the album, including members of Bon Iver, Sylvan Esso, and The Givers, who were also all recording their own stuff at the studio then.
You've described After as an album that built "an entire world with sonics alone." What did you mean by that?
BJ, S. Carey, and I are all very much visual thinkers. When we were making the record, we talked about each song in terms of colors and physical spaces, and we made sound-design choices that reflected that. The music is intended to be transportive, to take you out of where you are.
Your videos are beautiful visual representations of your music. How do you go about making them?
I've been fortunate to work with some very brilliant directors. I like to think of each music video as a female-powered myth or enigma, so usually we start with a twist and build from there. For example, in the video for "Body Games," which was off my first record, the director Miranda Siegel came up with a story about two women who become so attached emotionally, that their hair ends up growing into each other's heads, binding them. So many music videos portray females and their emotions only in how they relate to men; that doesn't excite me. I'm interested in the female relationship to self, intuitive connections to the earth, and how women express themselves to other women.
You've traveled the world alone and studied in India. Tell us about your traveling experiences and how they've influenced your music.
After traveling and studying in India, I returned to the U.S. with a new clarity, and my first album, Slow to Love, just poured out. I'd been traveling for seven months by myself and ended up spending a month in a town at the base of the Himalayas, where I was studying Lhamo, or Tibetan opera singing. I've returned to India twice since that first trip to study with my Lhamo teacher. When I go back, I do a sort of self-study program. I am very disciplined—I practice three hours of yoga a day, an hour of Lhamo, an hour of meditation, hike in the forest, and write lyrics. I've written some of my best songs after returning from these experiences.
You wrote and released your first album at 15. What's the story behind that release?
I'm from Syracuse, New York— it's a small Rust Belt city that gets as cold as Siberia, and I think the lack of things to do there pushed me inward as a teenager. I started writing songs and decided to put together an album. I went into a studio alone with a guitar, recorded nine tracks in one day, and then played small shows around town. I actually just listened to the record recently after not hearing it for 10 years and it's terrible. The lyrics don't make sense, and the guitar playing is a fail. But there's something extremely tender in it all—an innocence that I'm grateful to have captured.
At one point, you quit music altogether. Why?
I had an idea of the kind of music I should be making, and it was derivative of other artists I liked at the time. It wasn't going anywhere because it had already been done—I was frustrated and felt that maybe I wasn't cut out to pursue music professionally. Ultimately, it was the best thing that happened to me, because in quitting, I killed off the ideas I had about what my music should sound like and started making what was authentic to my experience.
What do you think about the music scene in Los Angeles?
It's an exciting time to be in L.A. A lot of musicians have been migrating out here in the last few years, and there is this kinetic, creative energy and a community that's very supportive.
What's the songwriting process like for you? What inspires you to create?
The process is spontaneous and inconsistent, but always present. Sometimes I wake up from a dream with a melody, and I'll sing it into my phone in the middle of night. I'll be having a conversation and someone will say something, and I'll scribble it down for a future lyric. I write lyrics all the time, but I'm not regimented about it. I don't wake up every day and write at a set time. I wait for the ideas to come from living my life and when they do, I ditch whatever I have going on and surrender to the writing process.
What has been at the very heart of creating and writing your latest material?
A desire to be free.