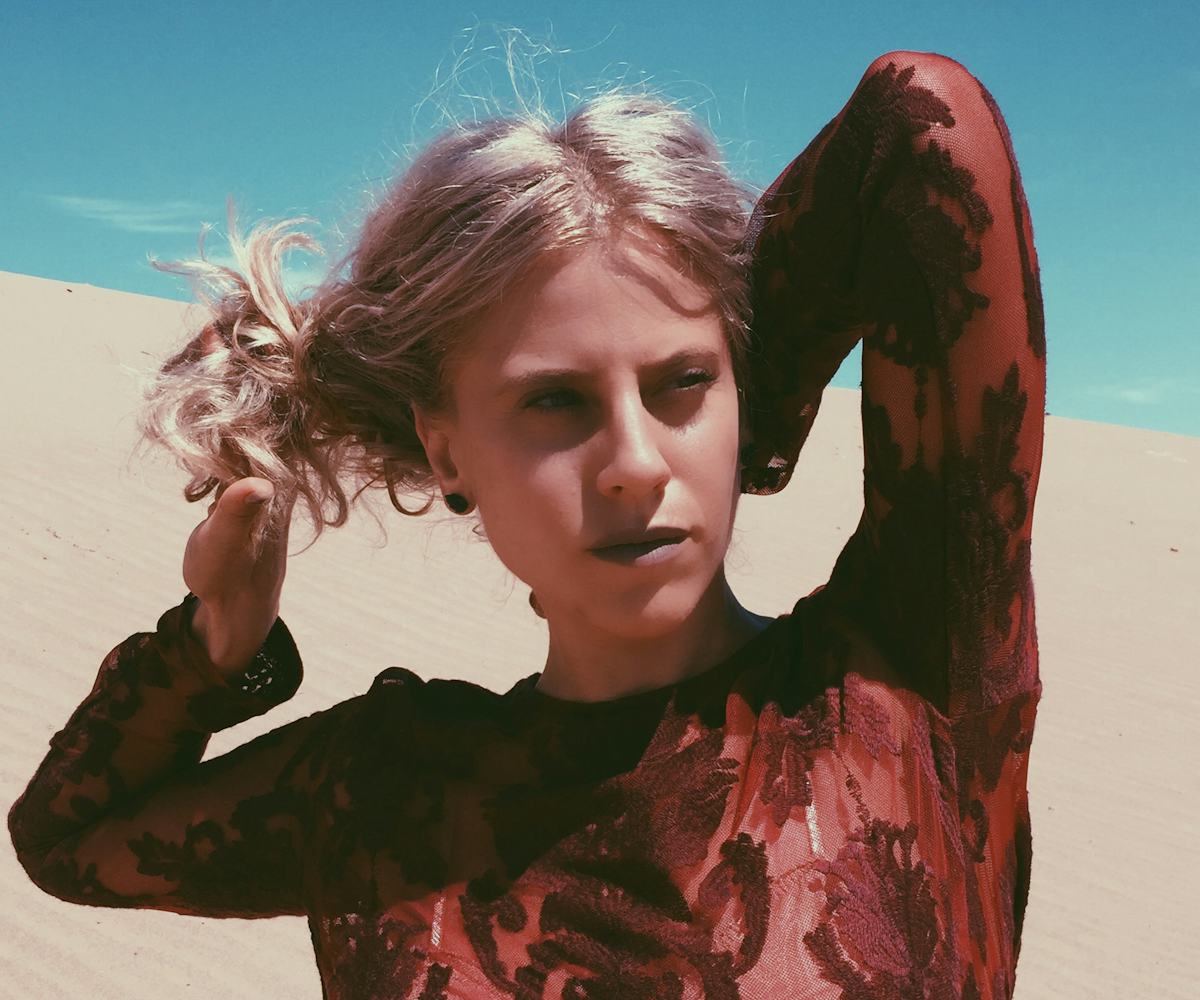 Photo by Rinny Perkins
Doe Paoro Is The Voice Of Reason In The Video For "Voice"
The singer makes a case for silence
With the current state of our world, it feels like we're constantly looking for relief in all of the wrong places. We attempt to escape the darkness around us in hope of finding light. This back and forth is the subject of Doe Paoro's latest video for her hypnotic single "Voice."
Doe Paoro is more than just another pop artist. Her voice has a reflective quality honed through years of meditation in Tibet. At 31, Paoro lends the maturity of her experiences to her art. She manages to fuse traces of R&B, synth-pop, soul, and indie-tinged electro into a somehow minimal sound.
Built on an ambient undercurrent and a pop beat, Paoro's latest single is a haunting exploration of the aimless search for external escape. "Voice" begins with Paoro lying in a witch-like woman's lap, transfixed on a lamp. The camera cuts from individual to individual, each seeking something from the brightness before them.
The "frustration" culminates in a dance sequence-turned-purification ritual "inspired by The Craft," Paoro explains. "The whole video is a commentary on seeking an exorcism from this apocalyptic world where we have become addicted to looking for light outside of ourselves." The eerily poignant video argues for the power of introspection.
"Voice" is the latest release from the singer's sophomore album, After, out now on Anti records. Watch it below.