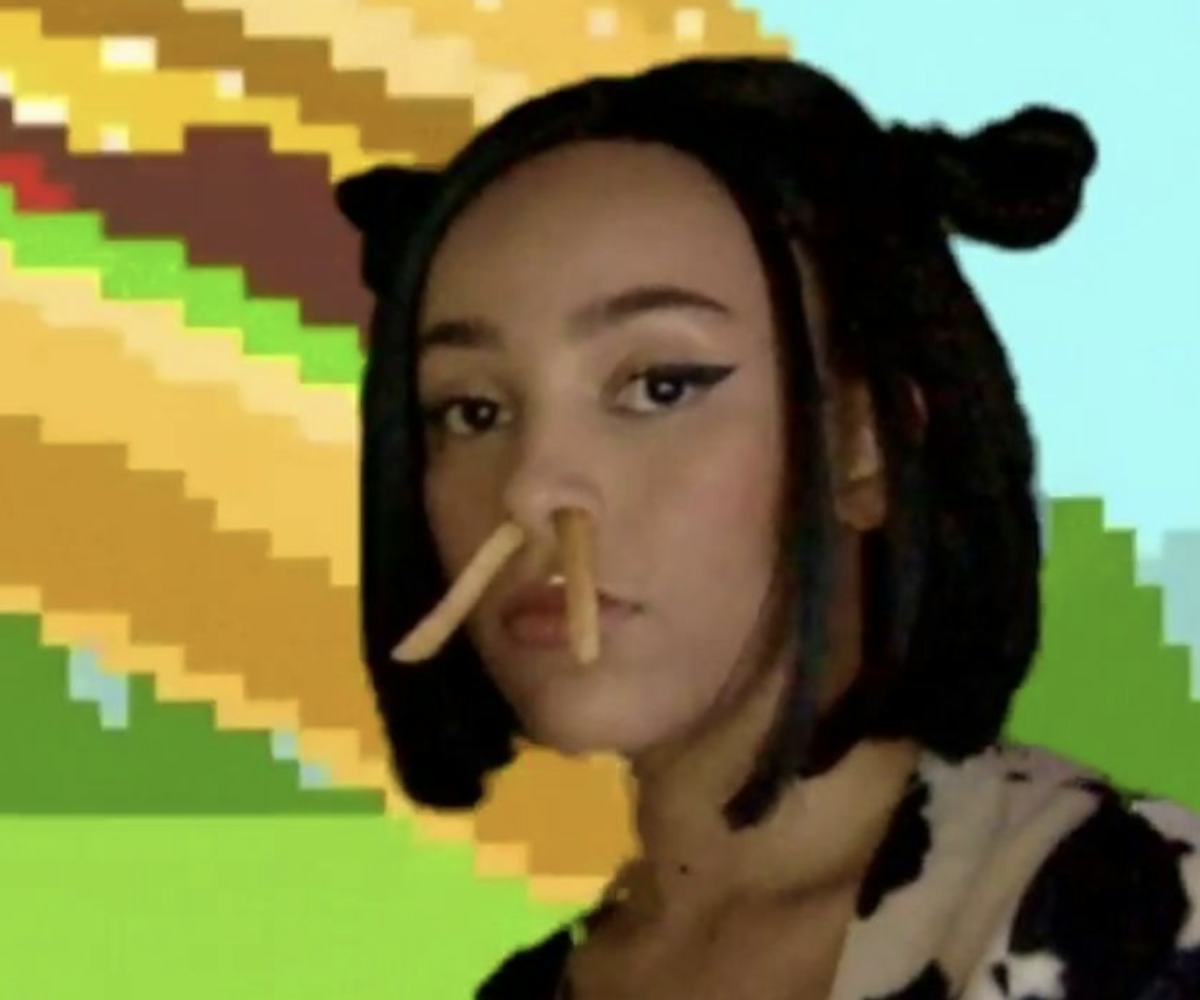 Screenshot Via YouTube.
The Internet Isn't Impressed With Doja Cat's "Apology" For Homophobic Slurs
She called Tyler the Creator and Earl Sweatshirt "f****ts"
Doja Cat, the musician whose video about being a cow recently went viral, is being criticized for past tweets in which she used homophobic language.
Yesterday, fans unearthed a tweet from 2015 in which Doja used the slur "f****ts" to describe Tyler the Creator and Earl Sweatshirt. Unfortunately, after tweeting at her to express their disappointment, Doja responded by retweeting one screenshot with the caption, "Lmfaooooooo."
Things only got worse after Doja began defending her use of the slur. In the wake of ample online backlash, she responded by tweeting, "I called a couple people f****ts when I was in high school in 2015 does this mean I don't deserve support?"
"I've said f****t roughly like 15 thousand times in my life," Doja continued. "Does saying f****t mean you hate gay people? Do I hate gay people? I don't think I hate gay people. Gay is ok."
Given the number of times she used the slur in her "apology" though, people were less than impressed.
As a result, Doja deleted her initial apology and posted another one, in which she acknowledged that she's "used horrible derogatory and hateful words toward people out of ignorance."
"I just want you guys to know that you're incredibly special and I hold you dearly to my heart," she wrote before adding, "No one deserves to be discriminated against for their race, religion, or sexual orientation in any angle or sense."
However, according to screenshots captured by PopCrave, it appears that Doja decided to also delete this apology and issue a condensed version.
"I apologize for the derogatory terms I've used in the past and no one should be discriminated against for their race, religion, or sexual orientation," she wrote. "I love you and I hope to make more great music with and for you in the future." 
As of this morning though, it seems as if Doja has deleted that post as well.