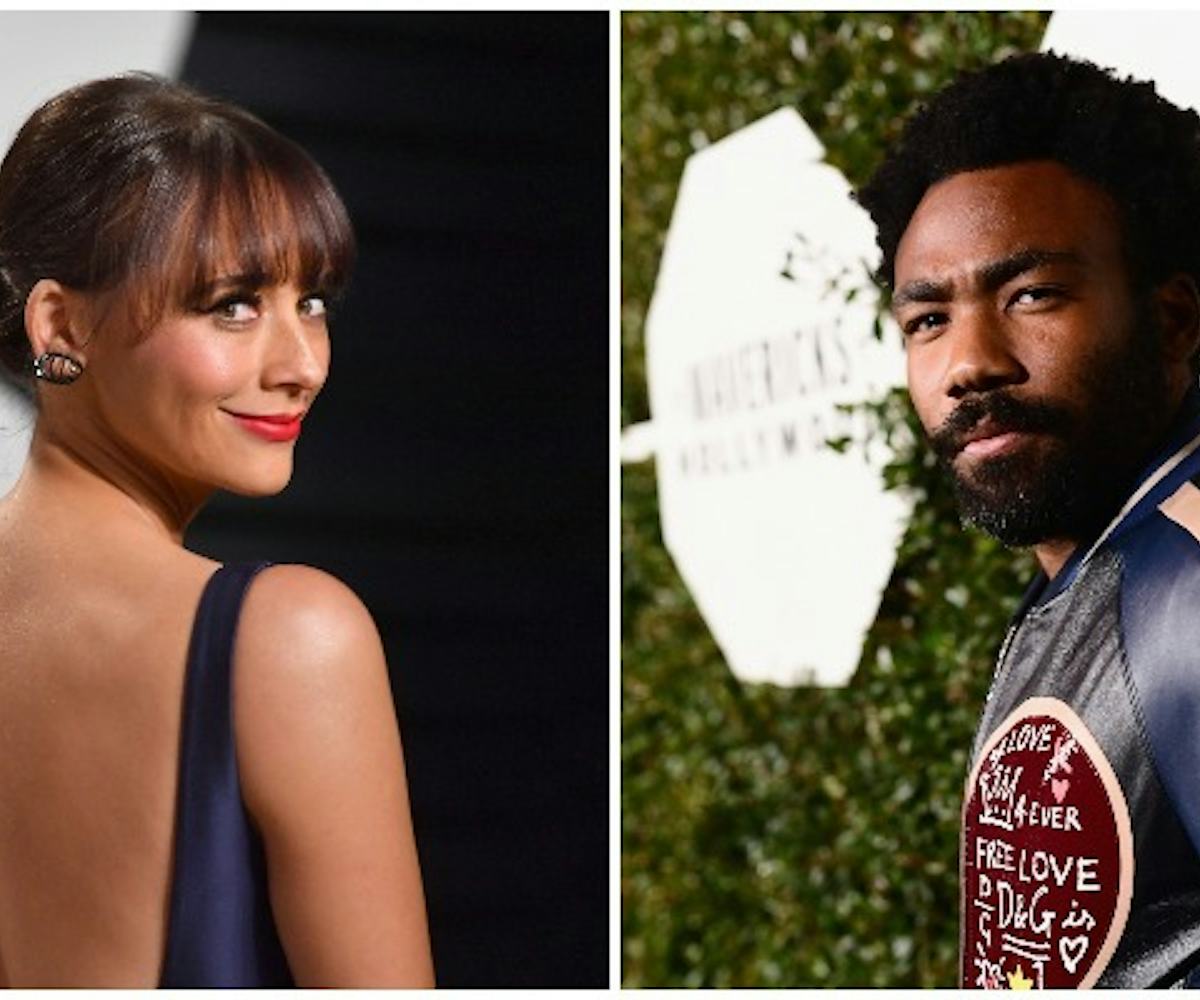 photos by Pascal Le Segretain; Emma McIntyre / getty images
Rashida Jones And Donald Glover Teamed Up For A Time's Up PSA
Dealing with workplace harassment
Rashida Jones and Donald Glover teamed up to create an anti-harassment video for Time's Up. The animated PSA, which is narrated by Glover and directed by Jones, illustrates the many situations that could be considered improper conduct in the workplace, including unwanted touching, commenting on one's looks, and asking out a colleague on a date.
"Can you ask someone out at work? Maybe," Glover says. "But consider the following questions first: What kind of power dynamic exists? Are you their boss? Do you have a more secure job? Is there a possibility that this person may fear getting fired if they say no, or report you? Is it possible that the vibe you're picking up on is just them trying to be nice? If the answer is yes to any of these questions, just don't do it."
On top of addressing one's personal conduct, the video also demonstrates what you should do if you've seen or heard about harassment in the workplace. "Does it really have to be your problem? Yeah," Glover continues. "It's your problem. It's like a Ouija board—if you're not pushing and pulling, then the other people who are pushing and pulling get to make the rules."
The video then concludes by reiterating that change can't happen unless people alter their behavior and speak out against the harassment they see.
"It will take you and everyone around you to be a little bit more sensitive, aware, and open to learning a new way. All people expect to be treated with respect, and to feel safe at work," Glover concludes before adding that, if people are still confused by the PSA, they should visit the fake website, DontPullYourDickOutAtWork.Obviously, before listing the real one, TimesUpNow.com.
You can watch the video below.