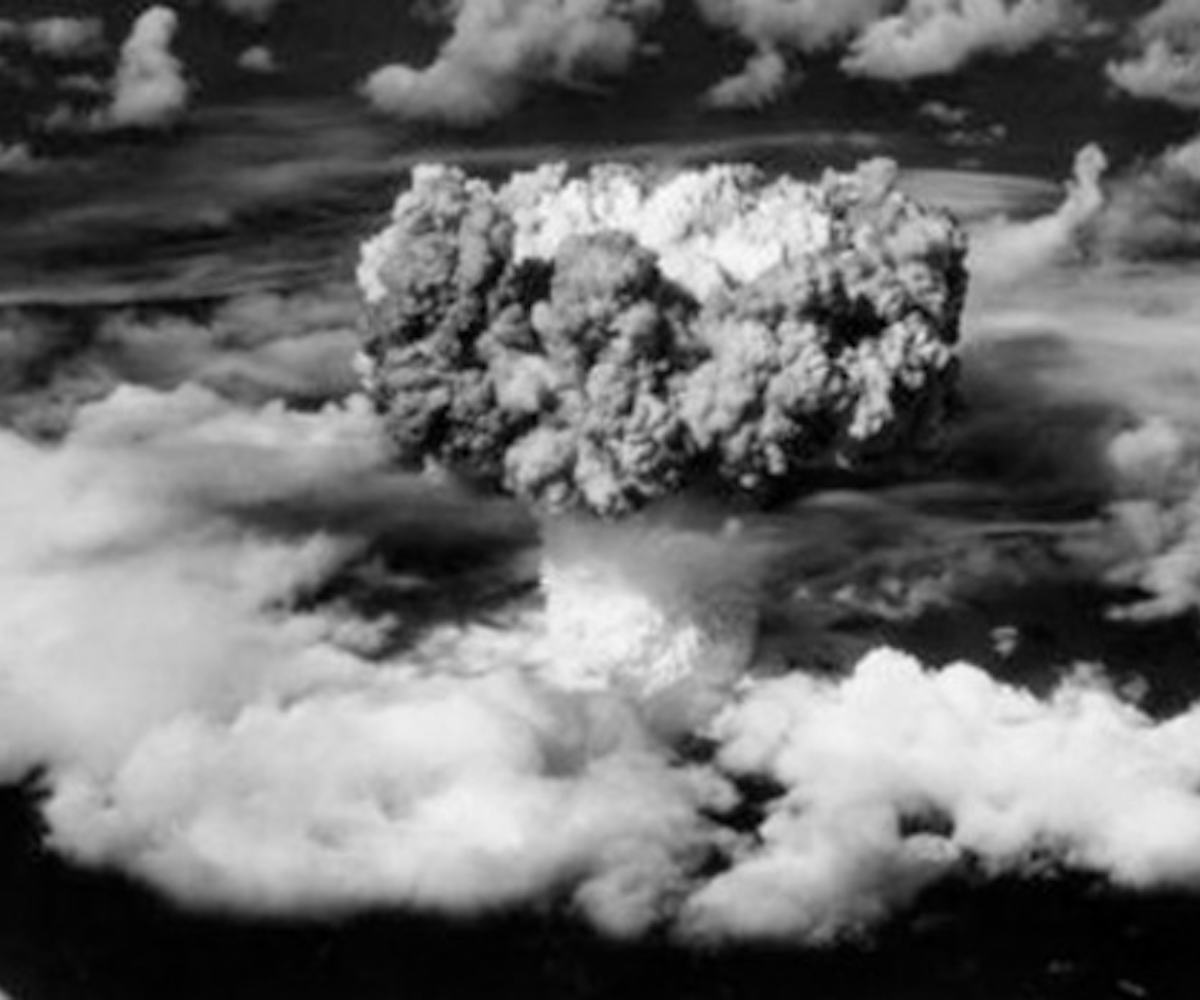 Photo by Hulton Archive/Getty Images
Trump Comes Dangerously Close To Provoking Nuclear War
"They will be met with fire and fury"
After the United Nations voted to impose new sanctions on North Korea following repeated ballistic missile tests, the country vowed to get "thousands-fold" revenge against the U.S. North Korea's official KCNA news agency said in a statement that the sanctions were a "heinous plot to isolate and stifle" the country. Now, Donald Trump has responded, and people are worried his blunt threat might provoke an already volatile and unstable leader like Kim Jong-un.
"After many years of failure, countries are coming together to finally address the dangers posed by North Korea," Trump tweeted earlier today. "We must be tough & decisive!"
Things, then, quickly escalated when Trump was asked about the North Korean threat at his golf club in Bedminster, New Jersey. "North Korea best not make any more threats to the United States," he said. "They will be met with fire and fury like the world has never seen. [Jong-un] has been very threatening beyond a normal state. They will be met with fire, fury, and frankly power the likes of which this world has never seen before." 
It's unclear what Trump means by "fire and fury," but a lot of people are assuming a nuclear strike. His bold threat comes at a time when U.S. intelligence analysts say North Korea has produced a miniaturized warhead that fits inside the missiles it's been testing. 
"We have to take [Jong-un] at his word and we need to be prepared to deal with it," a U.S. official told CNN. The officials agree that it's not a matter of if, but when North Korea will be capable of launching a nuclear weapon. 
A spokesperson for the Korean People's Army (KPA) also issued a statement, saying the "U.S. should be prudent" and "face up to the fact that the ballistic rockets of the Strategic Force of the KPA are now on constant standby, facing the Pacific Ocean."  The KPA is also considering a preemptive missile strike on Guam, where U.S. forces are stationed. 
So, it's very risky for our president to be making such bold claims. Especially with South Korea in such close proximity to Pyongyang and U.S. soldiers on the ground there. 
But it wouldn't be a normal day in a Trump presidency if he didn't take a break from golfing and crashing weddings to make unprecedented threats that could put a lot of people's lives in danger.