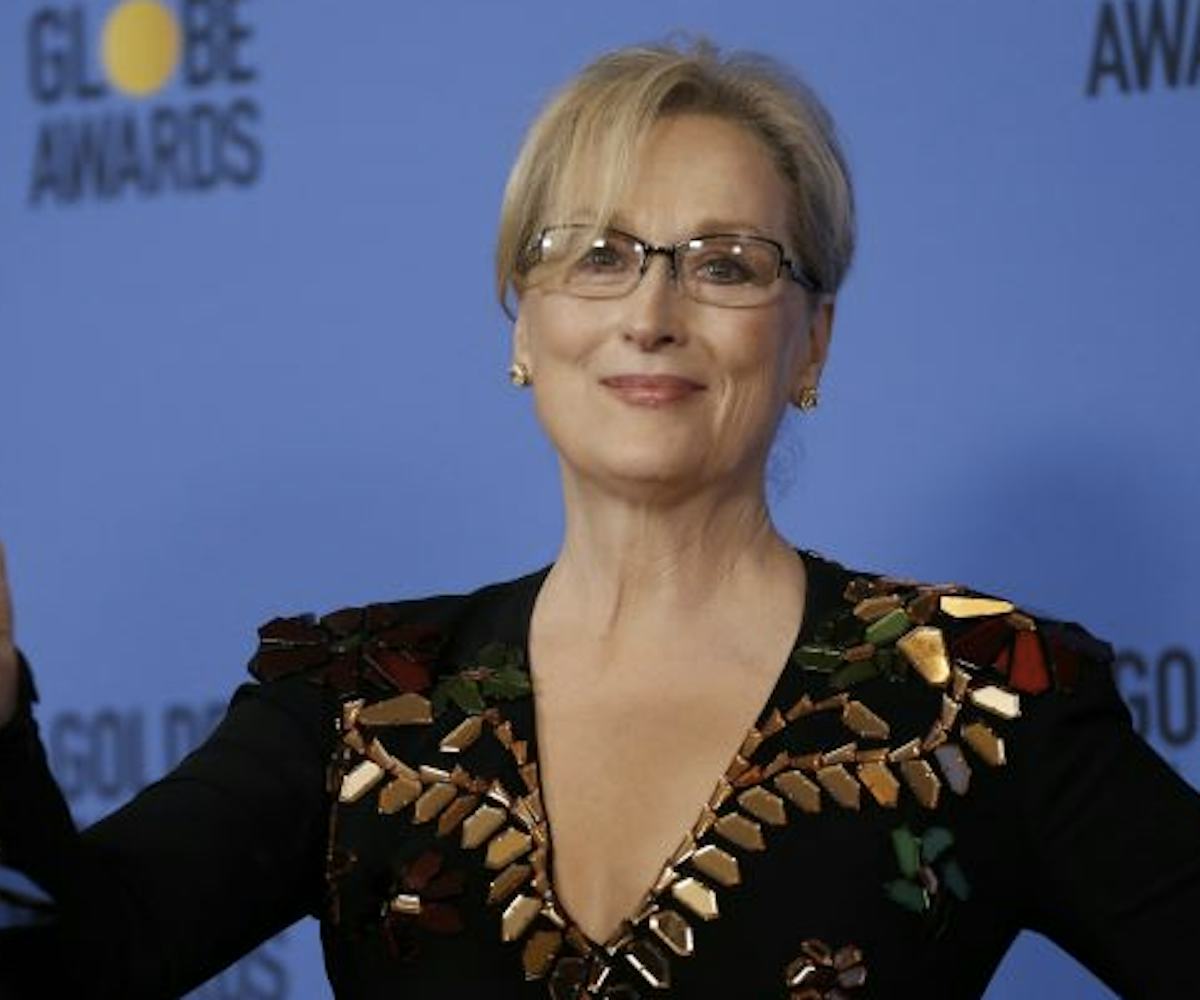 Photo courtesy of Kevin Winter / Getty images
Trump Calls Meryl Streep "Overrated" In Response To Globes Speech
It was only a matter of time before Donald Trump came for Meryl Streep, after the actress' powerful Golden Globes speech, in which she criticized the president-elect for mocking disabled reporter Serge Kovaleski.
"Meryl Streep, one of the most overrated actresses in Hollywood, doesn't know me but attacked last night at the Golden Globes," Trump tweeted early Monday morning. Trump then doubled down on his belief that he "never mocked" Kovaleski, and that he "simply showed him 'groveling' when he totally changed a 16 year old story that he had written in order to make me look bad. Just more very dishonest media!" Right.
Only Trump could call Streep—who received last night's Cecil B. Mille award and has 30 Globe nominations to her name—overrated. If Hollywood was anti-Trump before last night's ceremony, well, the president-elect just became Tinseltown's public enemy number one. Such is the power of Meryl.
Still, Trump doesn't see it that way. In an interview he gave The New York Times following the Globes, he said that he "wasn't surprised" that "liberal movie people" would openly criticize him on such a public stage, especially Streep, who he called a "Hillary lover."
"I was never mocking anyone," Trump said. "I was calling into question a reporter who had gotten nervous because he had changed his story," adding that "people keep saying I intended to mock the reporter's disability, as if Meryl Streep and others could read my mind, and I did no such thing."
And while Trump does his best to repudiate Hollywood, he still can't hide the fact that he ultimately craves the approval of really famous people. "We are going to have an unbelievable, perhaps record-setting turnout for the inauguration," Trump added. "There will be plenty of movie and entertainment stars." He forgot the word "protesting."