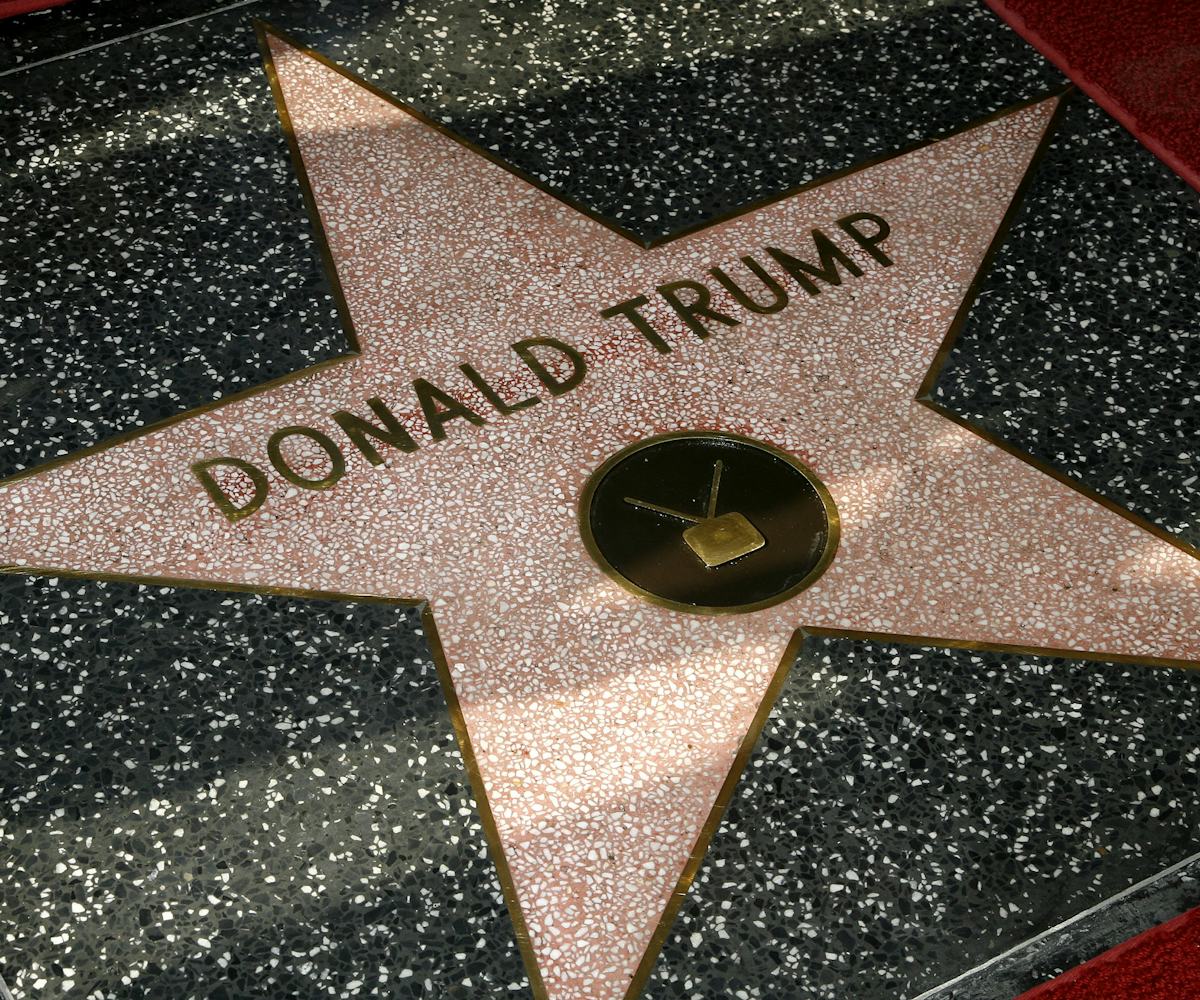 Photo By Vince Bucci/Getty Images.
Somebody Destroyed Donald Trump's Walk Of Fame Star
Not all heroes wear capes, some carry sledgehammers
Getting a star on the Hollywood walk of fame is a big deal. It symbolizes you've made it as a celebrity, and screams to everyone walking by, "I'm famous enough for my name to be permanently melded to the sidewalk." So, what does it mean if yours gets destroyed? Hopefully, in Donald Trump's case, that his reign in the spotlight is coming to an end.
According to Deadline, construction worker Jamie Otis took a sledgehammer and pickax to the Republican nominee's star earlier this morning. He tells the site he planned to auction it off to raise money for the women who have accused Trump of sexually assaulting them. Not all heroes wear capes, some carry sledgehammers.
This isn't the first time Trump's star has been vandalized. Since putting his name in the ring for president, it's had a reverse swastika and mute sign spray-painted over it. A dog also pooped on it at one point. To our knowledge, this is the first time the star's been completely destroyed, though. And to that, we say, someone find Otis and give him a star of his own.