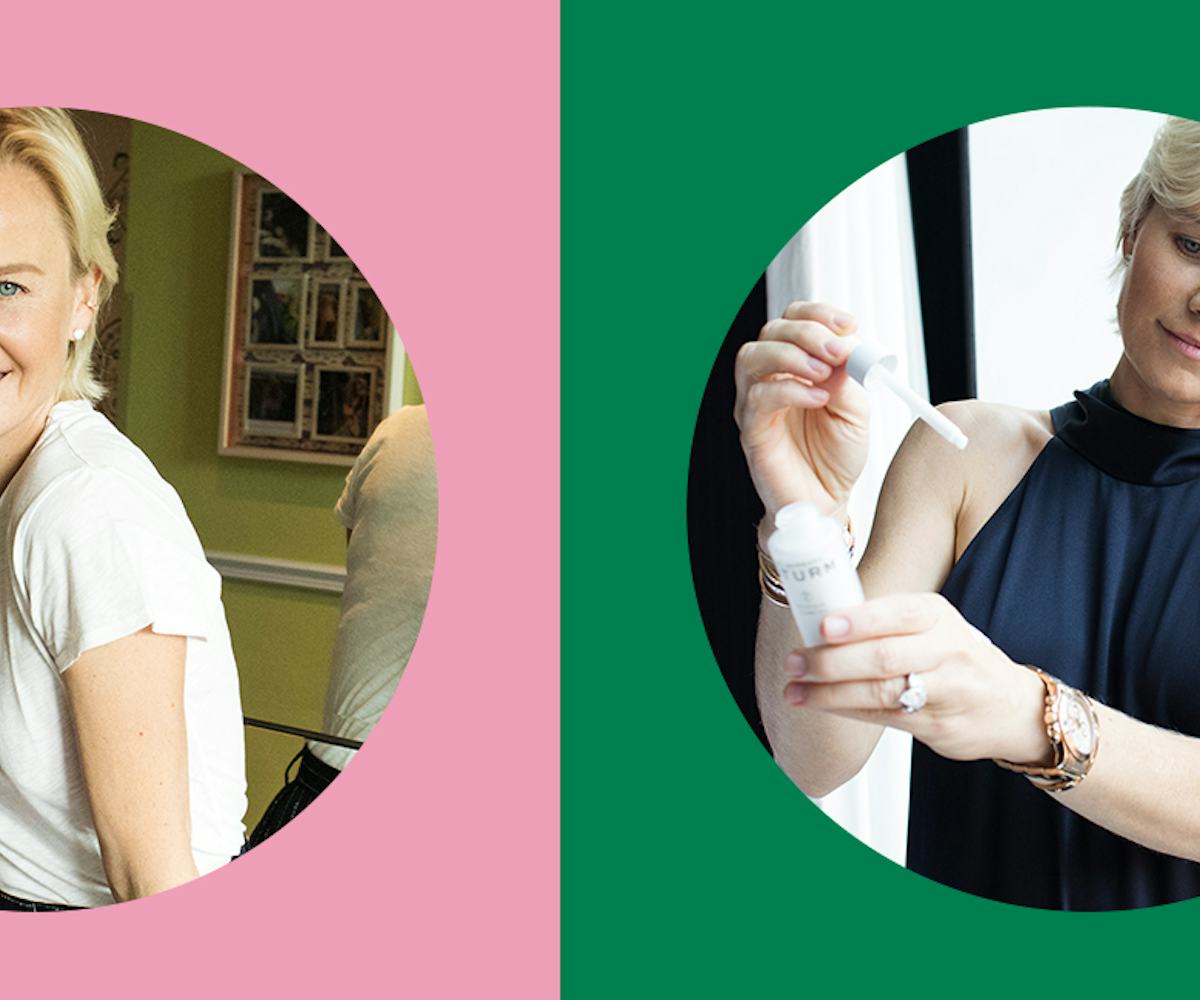 Meet The Doctor Behind The Vampire Facial And Angela Bassett's Glow
Chatting with Dr. Barbara Sturm
It was Kim Kardashian West who put Dr. Barbara Sturm's "vampire facial," and subsequently the doctor herself, on the pop culture map in 2013. And though a celebrity endorsement may have made Sturm a household name, it's what she's created—including, but not limited to, that "vampire facial"—that deserves your attention. So, let's start from the beginning.
Dr. Sturm started her career in pediatrics medicine before transitioning into sports medicine and orthopedics. In 2000, after noticing that a lot of her patients suffered from arthritis, Sturm and a team of researchers came up with a new treatment now known as the "Kobe Bryant Procedure." As Dr. Sturm describes, it "uses the patient's own proteins [aka their blood] and healing factors to stop the inflammatory process and even help heal the joint tissue."
Eventually, Sturm brought what she learned from the Bryant Procedure and applied it to skin care. "The normal injections with hyaluronic fillers provided great results, but I developed a great additional anti-aging booster for the skin by mixing the fillers with the body's own healing factors, as we had done in the orthopedic field," she explains. "I also used the body's own proteins as a stand-alone, activating the natural rejuvenating, anti-inflammatory, and healing processes in the skin, which led to tremendous anti-aging benefits." The results spoke for themselves, she says, and in 2003, the "vampire facial" was born.
Though it's come to be known as the "vampire facial" over the years, Dr. Sturm makes sure to note that she never officially named the treatment and that it's been co-opted by other people over the years. "Others subsequently termed this entire approach the 'vampire facial,' and pictures circulated on the internet that did not even approximate what the performance of the treatment looks like," she explains. She doesn't offer it at her clinic in Dusseldorf, Germany, and she has nothing to do with it maybe exposing customers to HIV and Hep B and C. Dr. Sturm also didn't go out of her way to create something for a headline's sake. "I wasn't looking to create a phenomenon, I was only hunting for results," she says. "Since the treatment for the joints worked so well, and surveying the relatively barren landscape of new approaches to treating skin, I knew the potential was there… I just wanted as many patients as possible to experience it." Therein, then, lies the foundation of what Dr. Sturm would go on to create: result-driven products.
"My aesthetic patients kept asking me about skin-care recommendations and what simple regime they should use to make sure their skin was well taken care of," Dr. Sturm explains. "I tried what was out there and was unimpressed or worse." A lot of the items she initially put out were formulated with her own skin concerns in mind. She made her in-clinic Calming Serum to take away redness after treatments. She wanted a product that would make her skin glow so that she could forego makeup, which birthed her beloved Glow Drops. The one product that really kicked things off was the MC1 cream, which is created via a similar method as the vampire facial: by taking a customer's blood and creating a cream out of it. "But it was bespoke and only available to patients that came to see me in my clinic in Duesseldorf," Dr. Sturm says. After seeing how popular it was, she decided to start her own collection.
Dr. Barbara Sturm Molecular Cosmetics never had an official "launch," Dr. Sturm just sort of started putting out products and people responded. Marketing was kept to a minimum and she only sold the line in certain locations, starting with Net-a-Porter. "I believe in education, not promotion," she says. "My products all contain ideas, and the ingredients themselves are ideas if you look at scientific routes they traveled to get into my products." Seeing that Dr. Sturm's products aren't cheap and aren't being shoved in your face by way of ads or commercials, the success of the brand comes from the fact that the products are effective. When I ask Dr. Sturm why she thinks people are so drawn to her collection, she says: "I think customers are increasingly focused on the healing approach as opposed to popular efforts to harm the skin with acids to achieve an anti-aging approach." Dr. Sturm is very anti-acids and is more interested in hydrating the skin and combatting anti-inflammation rather than stripping the skin and making your cells more vulnerable. "Another reason might be the fact that a medical doctor has developed it… I think the term 'made in Germany' still stands for safe products of great quality and the most rigid rules regarding ingredients in the world."
In 2016, Dr. Sturm created a skin-care line specifically for darker skin tones—still not something many companies do unless they're already focused on POC. Sturm created this line with actress and friend Angela Bassett (Dr. Sturm has a number of ageless celebrity clients, including Cher and Gwyneth Paltrow) who was already a regular user of her products. "[Bassett] has a story of using a lot of skin-care products that wouldn't help her with the problems of post-inflammatory hyperpigmentation and other difficulties, and I wanted to create a line to help whomever experienced such exact problems," Sturm explains.
Of course, inclusivity is still a topic a lot of the beauty industry has trouble understanding. There are pioneers like Iman who have addressed this in the past, but Dr. Sturm says it still shocks her that this is the way the industry is today, especially considering "the consumer base is enormous, informed, and the highest spending demographic in skin care." Sturm says, "All consumers need products that are broadly available and that are formulated to work for their own skin needs and address their own skin problems. I think it reflects more broadly [on the] skin-care industry that has been marketing 'stuff in a jar' for so long that it lost touch with the needs of its consumers."
To this day, Dr. Sturm only has a handful of products in her lineup, some of which include: two cleansers, one scrub, one mask, a couple of serums, and creams for the face, eyes, and body. In 2019 though she plans on expanding a bit more. She's coming out with a lighter version of the face cream, a line for adult and teenage acne, and new compound-driven products. Her motto is and always has been "less is more, and of the less, use only the very best." Wise words, applicable to beauty and beyond.