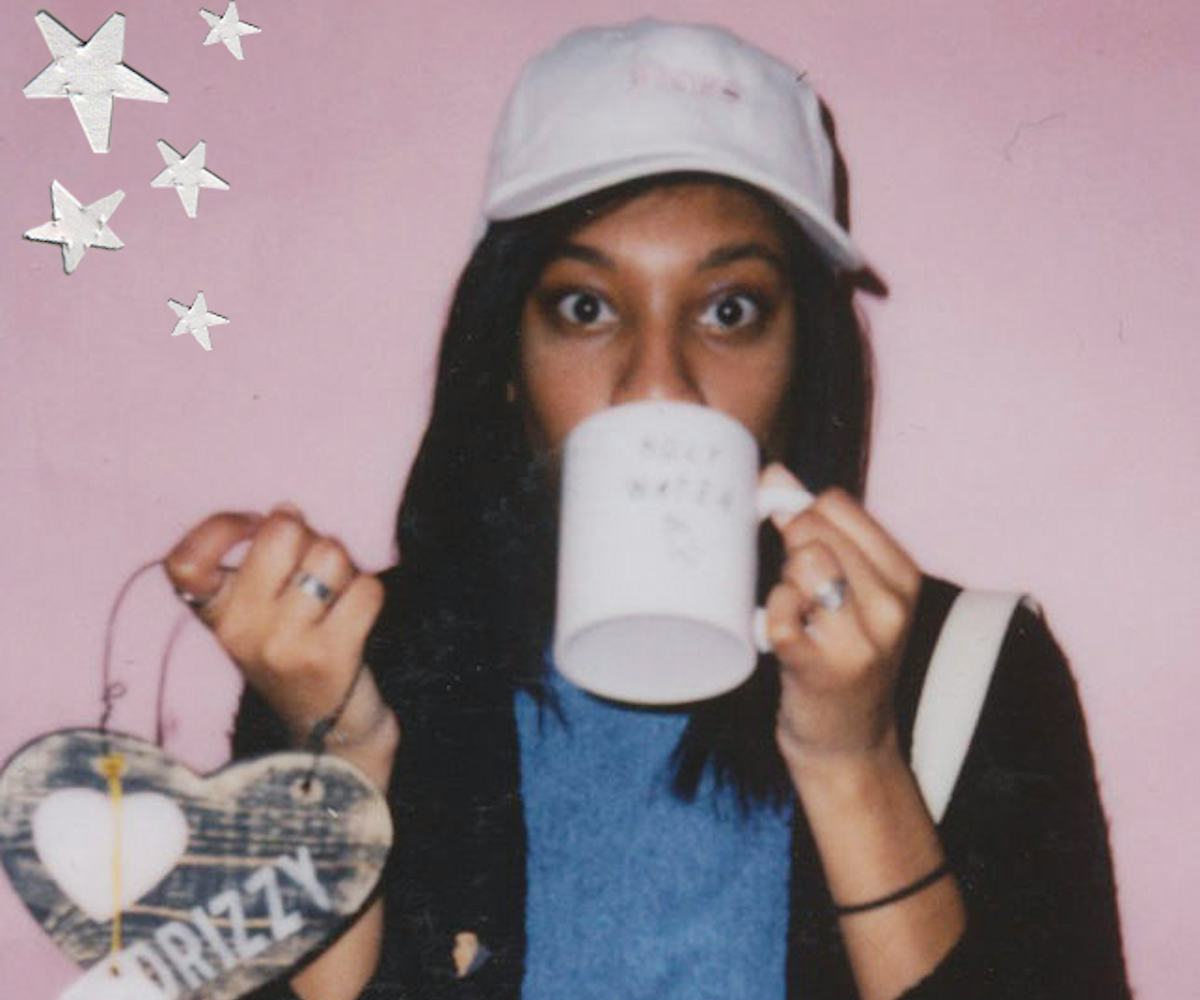 Photographed by Ricky Michiels.
Drake As Muse: A Thoughtful Discussion
"it's between me and drake"
I remember exactly where I was the first time I heard Drake. The year was 2009 and I was sitting in my friend's bedroom in Pittsburgh. I'm not sure why she wasn't there, but I had nothing better to do so naturally I was perusing the Internet. Whatever site I was on, the music video for "Best I Ever Had" popped up—I recognized the rapper as Aubrey Drake Graham from Degrassi, so I instantly clicked on it. After about an hour of frantic searching, I found Comeback Season and So Far Gone, then proceeded to download the mixtapes. (Note that this was the first illegal thing I ever downloaded and I was terrified that my laptop would catch a virus, but even then I knew that Drake was worth the risk.) From that day forward, my life was changed forever.
In the seven years that I have closely followed the career of Drake, I have developed what can only be described as a bond. Drake has been there with me for the best and worst times in my life. (I even chose to go to Bamboozle Festival to see him perform instead of attending my junior prom in 2010.) Anyone that knows me is fully aware of my mania with Drake. I don't know how I let my obsession escalate to the level it has currently reached, but it's gone to a point of no return and I honestly don't know what to do about it anymore. Last month, I became concerned about what was happening to me when I realized that people were associating Drake with my personality. Whenever my friends introduced me to someone new, they would say "This is Sydney, she really likes Drake." When Drake headlined Governor's Ball last year, all of my friends wanted to be with me so they could watch me cry. I didn't, but it was still a special moment to share.
2015 was hailed by many as the year of Drake. During the first quarter, Drake dropped his surprise If You're Reading This It's Too Late mixtape that dominated the Billboard charts for several weeks. For most of us, "Hotline Bling" was the song of summer, and we didn't think the season could get much better until Drake and Future teamed up on What A Time To Be Alive. You could say that we really have watched Drake go from zero to 100. Drake has gone from hosting the ESPYs in 2014 to coaching in the NBA and starring in a Super Bowl commercial. Drake has also made strides in another field—the art world. He started as a meme and worked his way to the level of collaborating on gallery exhibitions. He's also continued to build the October's Very Own (OVO) brand as something more than a record label—it's a lifestyle. (And the clothing line proves this point.) If life imitates art, Drake is a museum that needs to be explored.
Something that I've noticed over the years though is that Drake is one of the few successful mainstream artists that doesn't have a name for his fan base. In a way, we don't have an identity which is sort of cool in the sense that nobody labels us. Instead of writing out an entire personal narrative about analyzing my feelings for Drake—the man and the artist—and figuring out where I stand as a fan, I decided to consult others that might be going through the same thing as me. I reached out to Alt Space Brooklyn curator Grace Miceli (@artbabygirl), freelance illustrator Fabiola Lara (@champagne_fabi), and artist Shana Sadeghi-Ray (@scorpioincharge).
Not only are these twenty-somethings all feminist artists that I genuienly respect, but they also make Drake-inspired artwork. I had to know if I was slowly headed down a dangerous path of delusion, or if my feelings could be rationalized. For the first time ever, I felt like I was surrounded by people that completely understood me. "I don't read reviews. I don't want super thought out think pieces. I just want like, 'This is great!' That's it. That's all I want. I'm not in it to be intellectual about it," said Lara. "I just want to run like the Drake fandom. If you were a top fan, he would recognize you at some point."
It goes without saying that we got pretty emotional sharing our deepest thoughts about Drake, but it was comforting to talk about our various perspectives. Read our in-depth, round-table discussion in the gallery, above!