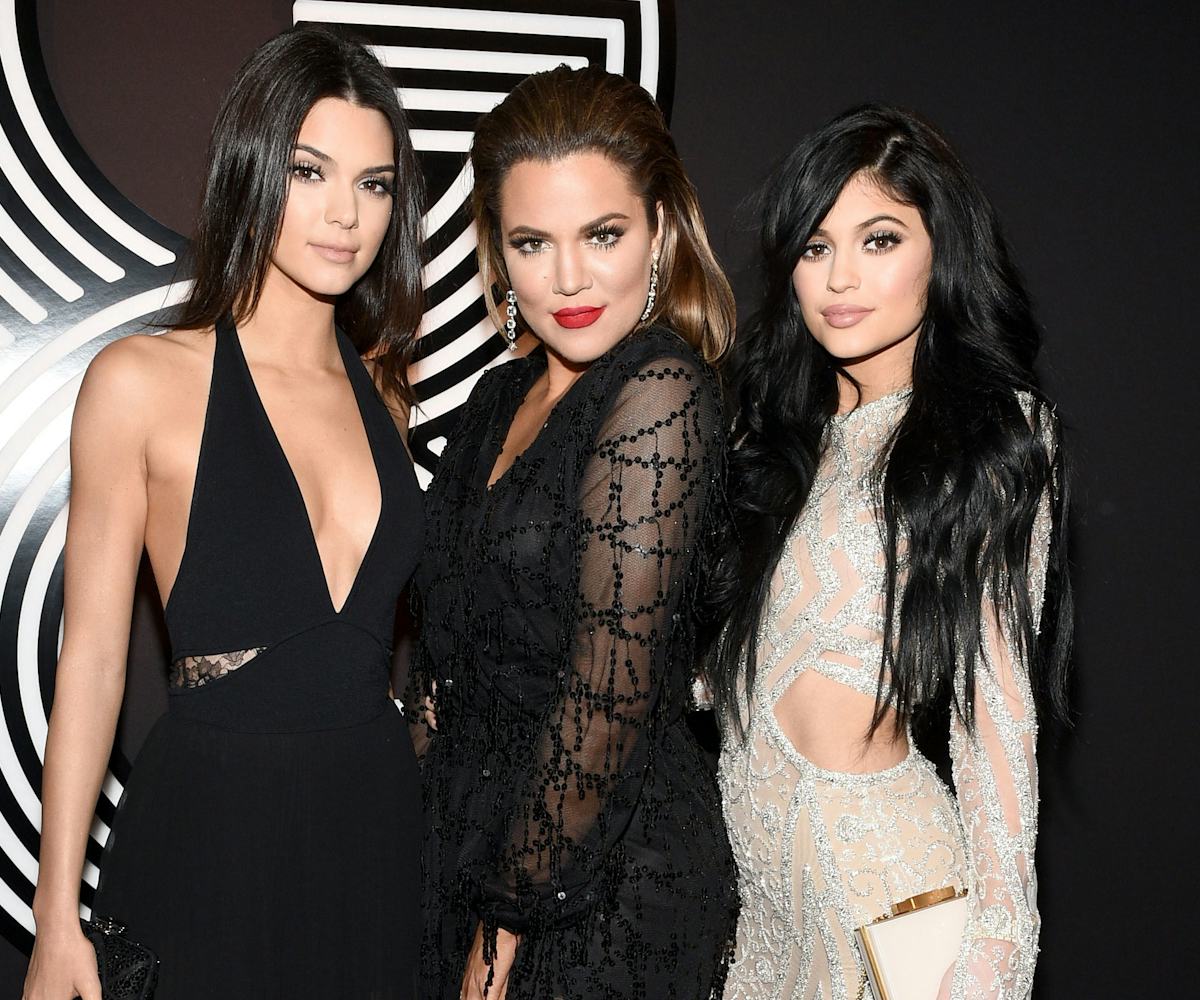 Photo by Michael Buckner / Getty Images
how to dress like a kardashian/ jenner
without actually looking like one
Throughout the years, we have slowly let the Kardashian-Jenner clan into our hearts and homes. And while some will probably always react to their names with disdain, there is one undeniable fact about this famous family: They not only follow fashion trends, but they have become taste-makers of sorts (and no, not via their numerous DASH ventures). 
With monetary means and an army of stylists behind them, the Kardashians and Jenners have ushered in a specific style—one that, refreshingly, doesn't privilege unattainable thinness and instead values curviness.  Of course, the look they've pioneered isn't meant to be taken literally by the masses: Not all of us have the steady hands needed to apply false lashes nor the patience demanded to pull on layers of Spanx. And even if we did, we probably wouldn't want to reference their style so overtly. It works well on the red carpet and in selfies, but would definitely not fly at our day jobs. 
So, we've put together a handy guide on how to dress like a Kardashian-Jenner without looking like one. Click through the gallery to study our findings. 
STEP 1: COLOR.Perhaps the most obvious first step would be to start wearing padded underwear, or to take up waist training. But, remember, the entire point of this is to be subtle. In that spirit, start by adopting a closet full of neutrals: camels, blacks, and the occasional olive hue. If you must wear color, have it always be red. It's a symbol of passion, lust, and, most importantly, it's attention-grabbing.
STEP 2: SHOW SOME SKIN. AND BY "SOME," WE MEAN "A LOT." Whether it's with a less-than-subtle slit, a see-through mesh skirt, a bandeau top, or a classic low-cut, cleavage-bearing neckline, the Kardashians and Jenners know that the more skin you show, the better. And if you can pull all these trends off at once, well, you clearly don't care about looking exactly like a Kim K doppelgänger. If that's the case, don't forget to lay on the faux tan, bronzer, and body oil—contouring is a full-time, full-body job.
STEP 3: FOOTWEAR.The Kardashians and Jenners follow three major footwear rules:
Rule #1: Flats are revolting; you should never wear them anywhere. (Repeat this every morning and night when rubbing your tired, sore feet.)
Rule #2: Keep the heel thin and long. No shoe should be less than 6 inches, duh.
Rule #3: All shoes should be either thigh-high or contain at least four straps.
To adopt a less-intense version of this approach, wear ankle boots or strappy sandals at all times. And don't be afraid to rock a thigh-high version—just make sure that you pair them with micro-mini dresses, skirts, or shorts.
STEP 4: FUR.There's a reason why Kanye's first love song to Kim, "Theraflu," says, "Tell PETA my mink is dragging on the floor." As part of the Kardashian and Jenner's blatant disregard for the ecosystem and affinity for excess, they seem to never travel anywhere without their precious furs. To mimic this, but in a humane way, go faux. Faux is way better—trust.
STEP 5: ADOPT ANY AND ALL POSSIBLE TRENDS.Don't think about how culturally insensitive or silly trends look—just go for them. And when you do, don't forget to selfie. Never forget to selfie. Never.
STEP 6: SWITCH IT UP.Keep them all on their toes. Be the mysterious creature you always wanted to be—never let them know what you're thinking (unless it's in 140 characters or less)—and make drastic aesthetic changes every month or so. Learn how to enhance your lips with "lip liner," sculpt your brows in a new way, drastically change your hair color literally overnight. The world's yours for the taking; you can do anything.
STEP 7: DUSTER COATS.Nothing says "classy" and "sophisticated" quite like a duster coat—which is why you should never be caught without one. Keep one in your Range Rover, on your person, or have your bodyguard hold it, if necessary.