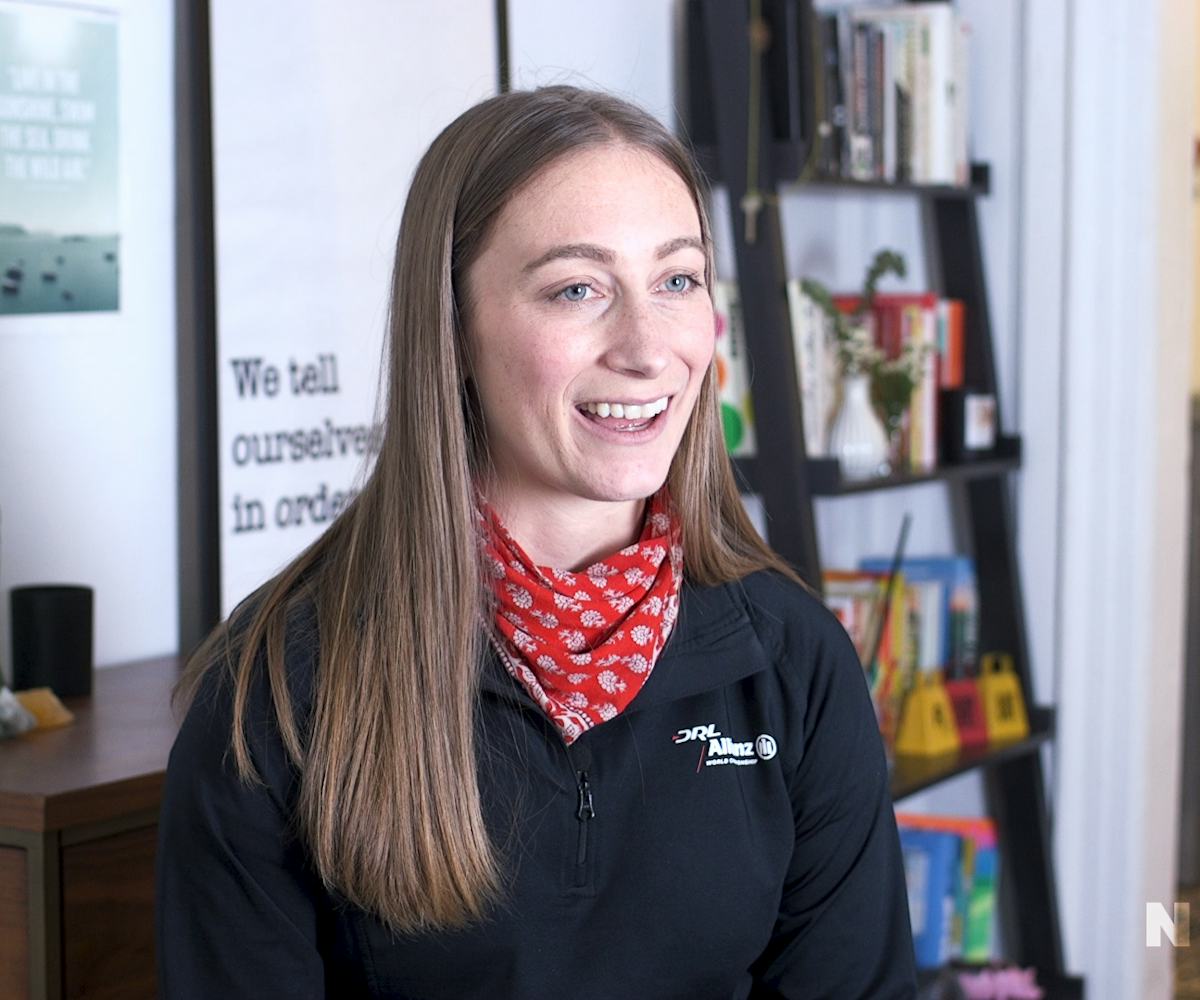 Meet The Woman Pioneering Drone Racing In Sports
Ashley Ellefson makes and designs drone race courses for a living
Whether you want to believe it or not, robots are slowly taking over the world. (Just check out our recent conversation with Sophia the Robot if you're not yet a believer.)
One person making us a little less afraid of our new robot overlords is Ashley Ellefson. As the director of operations at the Drone Racing League (DRL), a pro-drone racing sport, Ellefson designs courses and drones for racing. 
"We build up what are three-dimensional obstacle courses in these truly amazing venues across the world," she says. "Part of my job and my team's job is making things up. Like, make the course up. We're building it out of nothing, and it's going through venues and using the space in a way that no one has ever done before."
But Ellefson also has decidedly non-robot, very relatable human interests, too, like sound baths and elixirs and tarot cards. Get to know all of Ellefson's myriad interests in our video, and be sure to watch the 2018 DRL Allianz World Championship Season on September 6 on ESPN. 
Credits:
Producer: Maura Gaughan
Camera: Dani Okon
Editor: Charlotte Prager