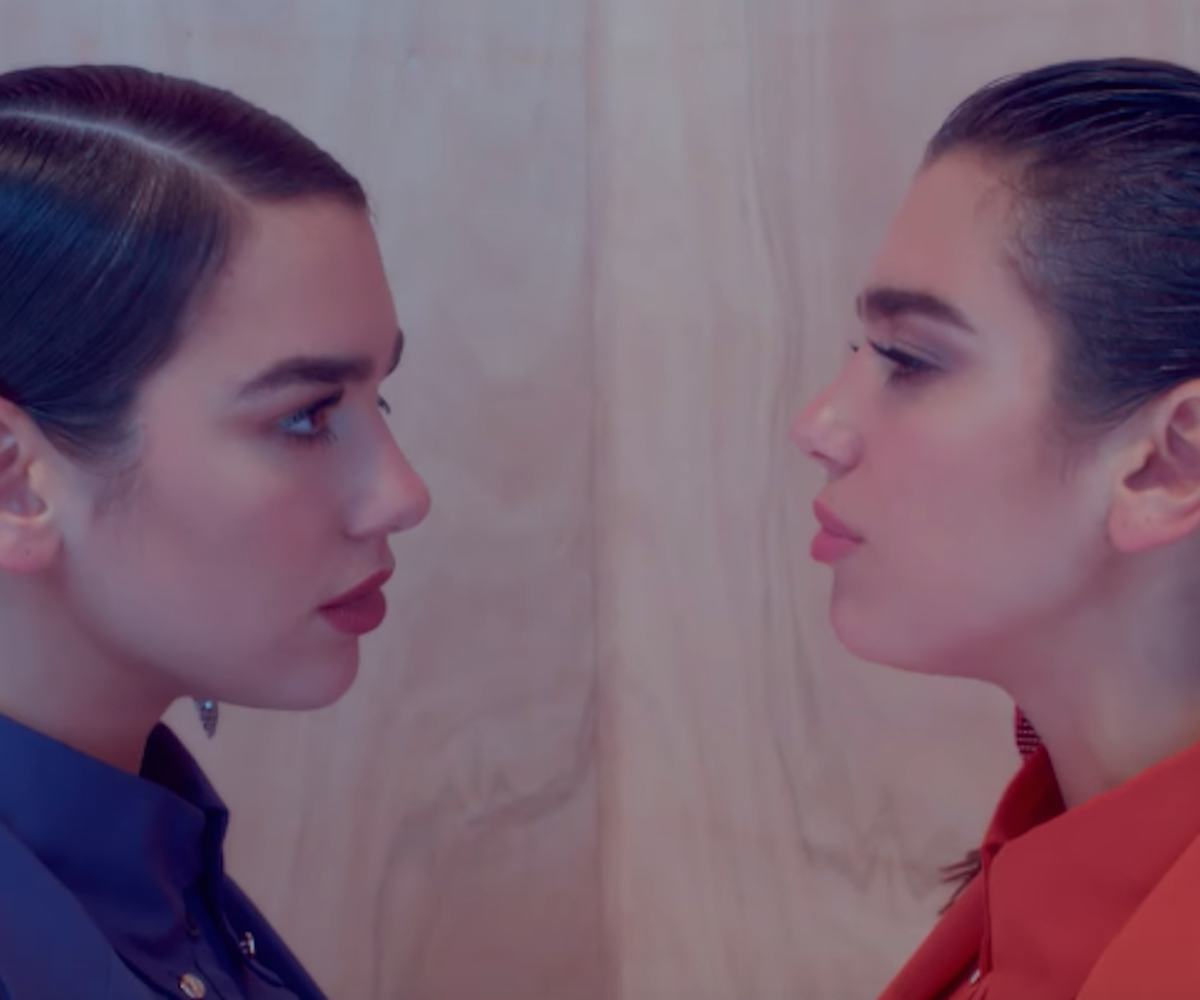 Dua Lipa Has An Intense Dance Battle With Herself In New Music Video
If you, like us, were weirdly wondering why there aren't more Dua Lipa clones in the world, today's your lucky day. The U.K.-based singer just dropped the music video for her new single, "IDGAF," and it features more versions of Dua Lipa than you ever thought possible. See? Dreams do come true!
The video, directed by Henry Scholfield (who's also behind the colorful video for "New Rules"), sees Lipa in an intense interpretative dance battle with many versions of herself. One side of Lipa is seen in a red pantsuit and a slicked-back hairdo, while the blue side of Lipa is seen with a tidy bun. The two share many moments in a shared space, eventually coming together for one big dance sequence at the end.
As the title suggests, the singer croons about truly not giving a f**k about what anyone (particularly an ex-lover) has to say about her, which is a message we can get behind in the new year. The video seems to be a visual representation of Lipa's internal struggle with herself and those around her—and it's pretty meta.
Watch the video in full, below.