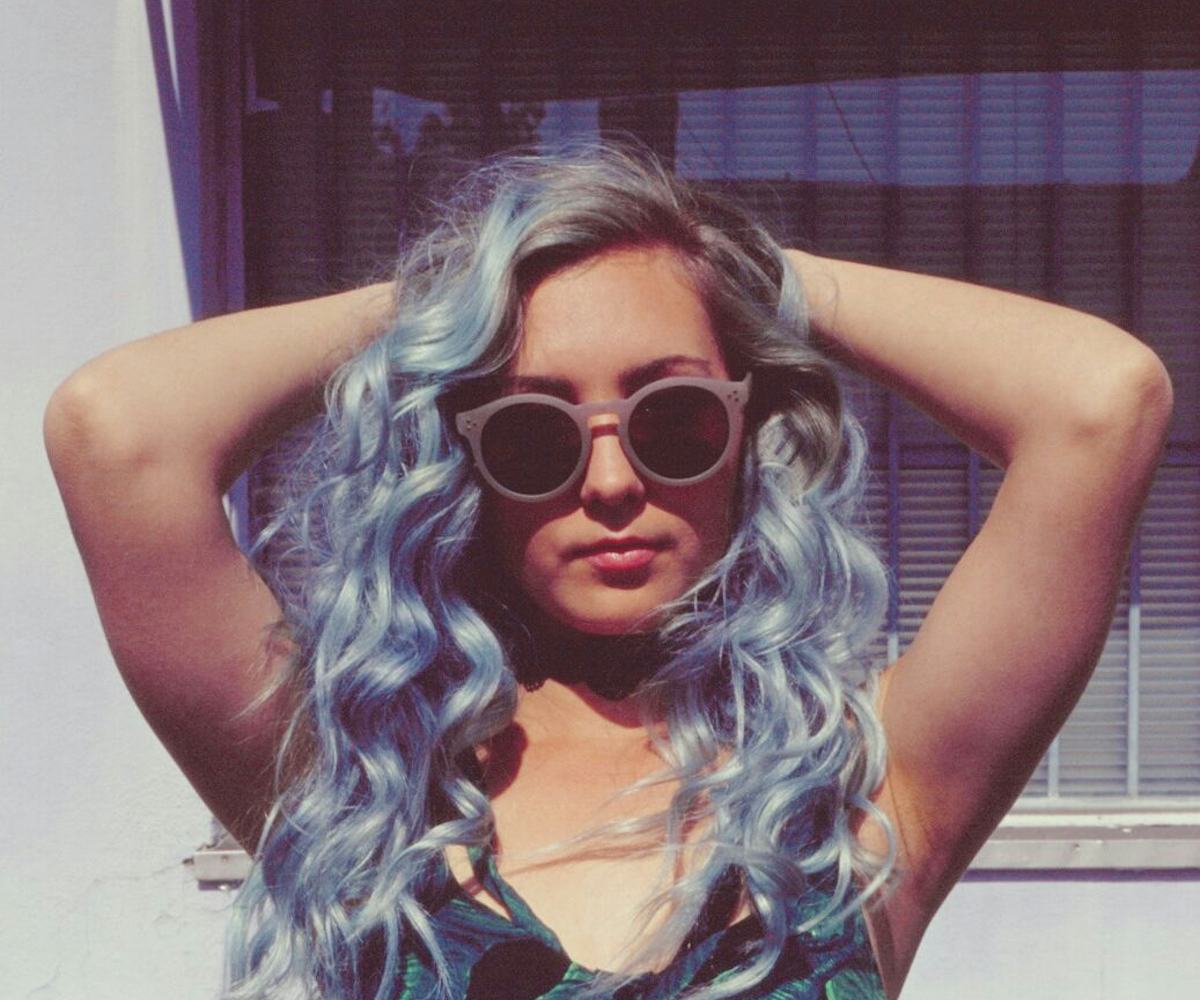 DWNTWN's Jamie Leffler Explains Her Musical Connection To The Carter Family
Listen to her debut album, 'Racing Time,' a day early here
Not many people can say they spent their years growing up on a tour bus. DWNTWN's Jamie Leffler had the fortunate experience of being one of those people. As the bass player for Tom Petty & The Heartbreakers, Leffler's father was a staple in the Americana rock field, and his longtime girlfriend, Carlene Carter, was June Carter Cash's daughter. Tragically, Leffler's father died in 2003 of complication from addiction, when Leffler was just 14. In some ways, it's something she's never dealt with, but on her debut album, Racing Time, she finally confronts the emotions she had brushed to the side for so long.
With Racing Time, Leffler and bandmate Robert Cepeda have finally come into their own. For years they were searching for a sound they were comfortable in, and after experimenting with three EPs, they seem to have finally found their footing in dreamy indie rock. 
Before the album comes out tomorrow (listen to it early below), we caught up with Leffler about coping with her father's passing, collaborating with her stepmom, and realizing DWNTWN's sound. 
Tell me about the making of the record.
It was two years in the making. We wanted to go for it. It's always been a dream to have a debut album. We put so much pressure on it to be perfect. Like, "Oh my god, Third Eye Blind's first album is so perfect. How can we ever match that?" Once we let go of that and realized that these were songs we were super proud of, it was a special moment for us.
How did you come up with the title Racing Time?
It's something I think about a lot. I freak out because I get fearful of making decisions. Sometimes I'll stay stagnant and make the wrong decisions. Racing Time is actually a lyric in a song called "Lonely." I always feel like I'm racing against the clock to make my life happen and make myself happy.
How did you land on the first single, "Bloodshot Eyes"?
It was the most fun to play. It's super high energy and really fun to listen to for us, so that's why we decided that was what we wanted to lead with.
What were you listening to when you made the record?
I love Alvvays—I was listening to them a lot. We were listening to Middle Kids a lot and a lot of girl groups from the '60s like The Shirelles and The Crystals. We were always going back to our old country songs. We like all that indie music, but we give more of a pop take on it.
You've talked about your father's death in the past. Did he influence the record?
It's interesting because he passed away when I was 14. I think I'm just learning how to be open about it and honest about it. When he passed, I was very strong. I knew that he had a problem, so I was prepared a bit for this outcome. I realized more in recent years that maybe that's the thing I want to deal with or be open about. I was always hesitant to talk about it because I always wanted to present myself as capable, strong, and independent, but that doesn't mean I can't be vulnerable, because it sucks not having a dad. There's so much I could have learned from him, especially because of what a talented musician he was. It would have been amazing to grow up and hear those stories and understand what I was around and be taught how to write a song, produce a song, or play guitar. It's a shame I had to grow up and never got that from him. The last song on the album is a cover of an Anita Carter song, and I sang it with my stepmother, Carlene Carter, who I hadn't seen in a long time. I felt like I was on the verge the entire time. She told me that my father would have been proud of me, and that meant a lot.
Why did you get in touch with your stepmother to participate in the record?
I hadn't really seen her much over the years; I thought it would be really special because we've always been fans of the Carter family. When I was around them, I didn't realize the lineage there. They're the nicest people ever, and I realized how much I loved their songs. I think Anita Carter has one of the most angelic voices I've ever heard. I thought it would be a nice way to reconnect with my stepmom and pay homage to a family that I've admired. I had the best time connecting with her musically. 
Where do you think this record fits genre-wise?
I think it's more indie rock with some songs leaning towards alt-country. We learned, as songwriters, that we want to incorporate less instrumentation as opposed to adding on layer on layer. The songs are a lot more stripped down than our first EPs. In the past, we were maybe a bit more fearful. Now we're just maturing and becoming more definitive in our taste and in our style. I think that's evident in the album.
Is there a theme that resonates throughout the record?
I think that a lot of the songs serve as a reminder to me to not take for granted my position. That mentality shows itself through many of the songs, which I'm reminded of by the title. I tended to be safe as opposed to taking risks. You have to take risks if you want things to change in your life. I don't want to play it safe anymore; I want to get out of my comfort zones. A lot of the songs are reminders to me to do that.
Tell me about the most poignant songs on the record.
"Fourteen" is the nearest and dearest to my heart because it explores what happened when my dad died. No one was really sad—not my family or my friends. No one really knew how to comprehend it. It's really about the negative feedback about that tragedy. It's a shame that I didn't get to have that bond with my dad as an adult. I wish I could have had it.
How have you grown as a band?
I think we've finally settled on our style. We've spent a lot of time trying out every single option for every song we've written. We always tend to write a melody and a song. If a song sounds cool with just a guitar, you can make it into anything you want. I think we struggled with that because we didn't know what we exactly wanted to be doing. It's freeing in a sense.