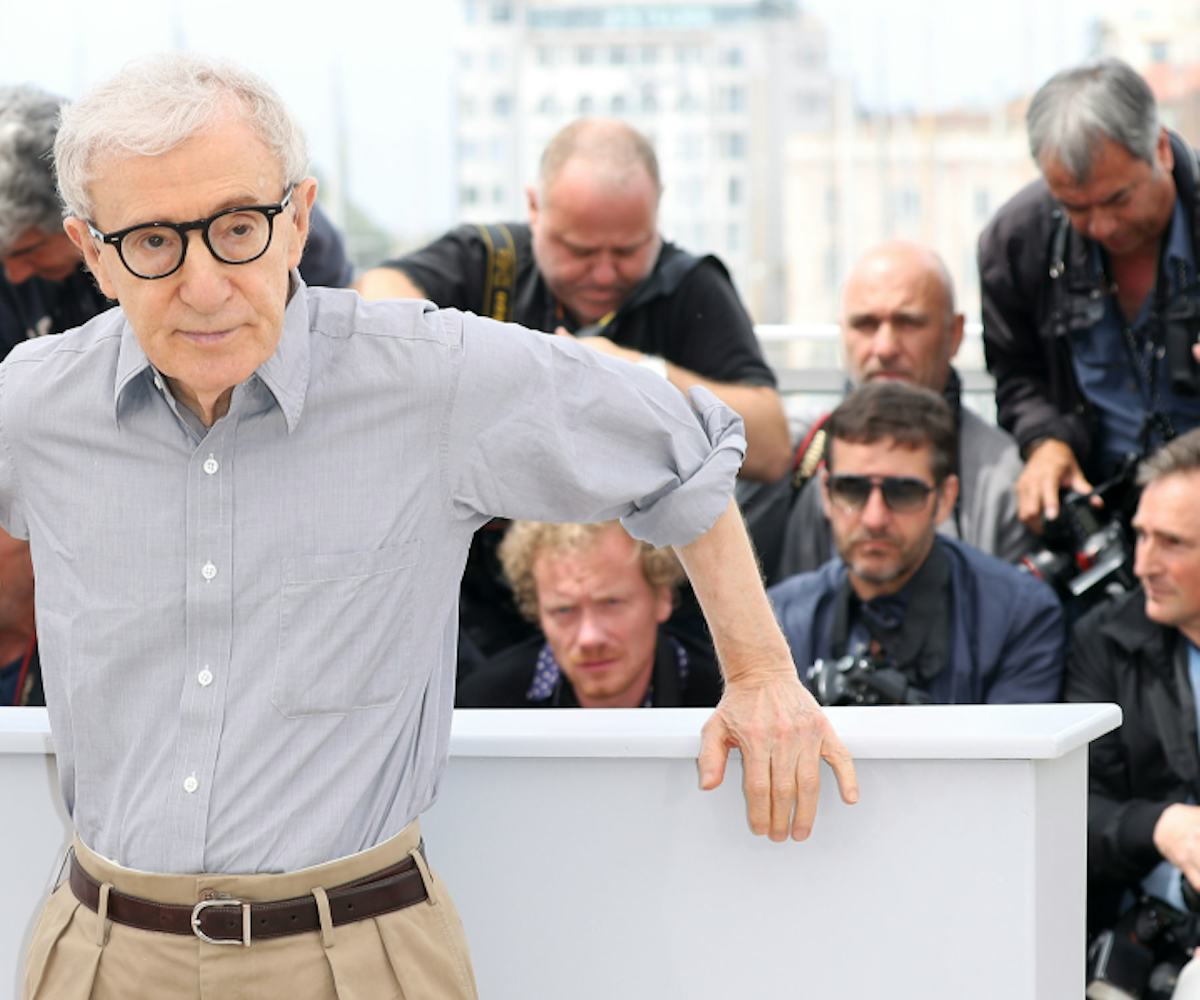 Photo by Andreas Rentz/Getty Images
Dylan Farrow Calls Out 'New York Times' Columnist For Defending Woody Allen
"I've consistently stated the truth for 25 years, I won't stop now"
Less than a month after Dylan Farrow went on TV for the first time to discuss the alleged abuse she faced at the hands of Woody Allen, New York Times Op-Ed columnist Bret Stephens has published a lengthy piece attempting to discredit her story. 
In the article, Stephens argues that since no one has come forward in 25 years with additional allegations against Allen, it's likely that Farrow's story is false. Understandably, backlash against Stephens' piece was swift, and yesterday Farrow herself took to Twitter to refute his claims:
Farrow has been outspoken about her abuse for years, long before the #MeToo movement pressured celebrities to finally distance themselves from Allen. In 2014 she wrote about her experience in The New York Times, and last year she challenged the #MeToo movement to finally hold Allen accountable for his alleged actions. She also recently called out Justin Timberlake, asking how he could support the Time's Up movement despite working with Allen on his most recent film.
The backlash against Allen—though a very long time coming—does seem to be finally making an impact. Amazon is allegedly having "serious conversations" about ending its multi-film contract with the director, whose film "Wonder Wheel" premiered in December...and only earned back $10 million of its $25 million budget. 
The future also looks uncertain for Allen's upcoming film "A Rainy Day in New York." It's already been shot for Amazon, but stars are preemptively backing away from the project, and even donating their salaries from it to Time's Up. In fact, it's predicted that the film might not even see the light of day, or at least not a press tour. According to Vulture, Amazon execs are seriously rethinking their Allen strategy:
The studio feels pressure to "make a statement that 'We don't tolerate sexual harassment''' by not releasing A Rainy Day. "Amazon can definitely afford to eat the cost of that movie," says one influential marketing executive (who, like others in this story, requested anonymity). "They can show the community who they are by being aggressive. And the producers would never sue. You'd look like a fucking moron if you sue for damages."
Despite backlash against Farrow, it seems she's starting to win the long, painful battle that began 25 years ago. It will be interesting to see which celebrities and executives continue to align their actions with their (professed) morals and stop working with Allen for good.