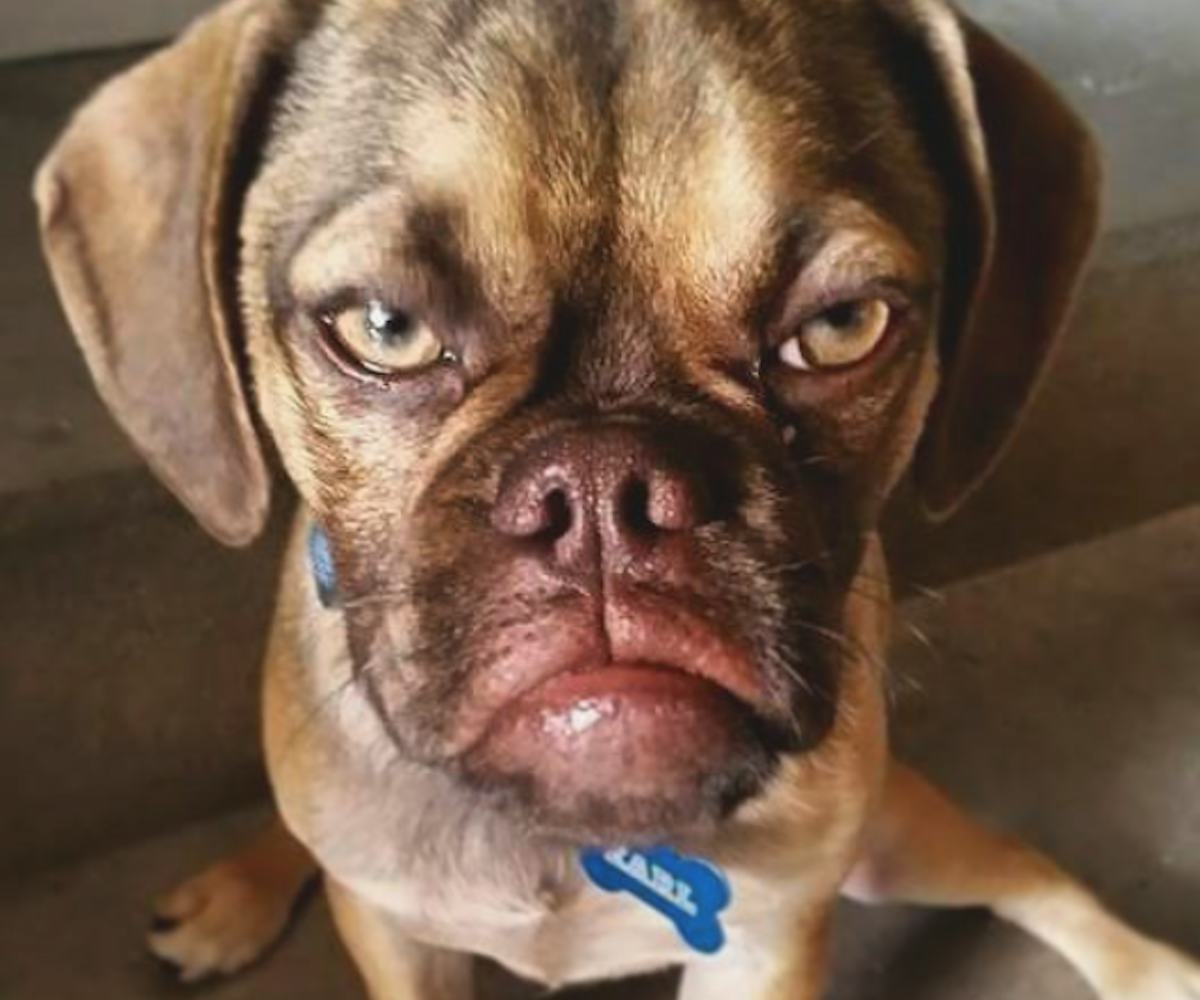 Photo via @earlthegrumpypuppy / Instagram
watch out grumpy cat, there's new grumpy competition
and this time its a puppy
Who would've thought we'd be seeing a cat on the cover of the Wall Street Journal? In May 2013, Grumpy Cat not only made her way to the cover, but obtained an official Facebook page with over seven-million likes. She moved and shocked our entire nation with her unique apathy, becoming the furry celebrity everyone was talking about. But there's a new kid on the block: Five-month-old "Earl The Grumpy Puppy," and all eyes are on him. This sour puppy has only just begun to rack up the Instagram followers, but his grumpy face is surely one to make headlines. 
It wasn't until Earl's owner, Derek Bloomfield, posted a photo of the annoyed-looking puppy to Reddit when the spotlight turned to Earl. The photo quickly amassed over two-million views, marking the start to Earl's reign as the grumpiest dog on the Internet. 
While Earl may look like the sulkiest and angriest of dogs, Bloomfield told The Mirror that he is actually a friendly and loving little guy. Similar to Grumpy Cat, the angry look only comes from an underbite. "He is the most relaxed, content puppy [my girlfriend and I] have ever seen. Whenever he wants something, he'll calmly sit down and stare at us until we ask him the right question. Then he wags his tail in approval," Bloomfield said. "He's constantly trying to snuggle up to one of us, and has us in constant fits of laughter through his facial expressions and mannerisms. He's a daddy's boy and loves to pick on his momma."
While he may look like he "hasn't payed his taxes" (which a viewer commented on his photo), Earl's sweet personality makes him all the more iconic. Watch out, Grumpy Cat—theres a new grumpy creature in the neighborhood! 
(via The Mirror)