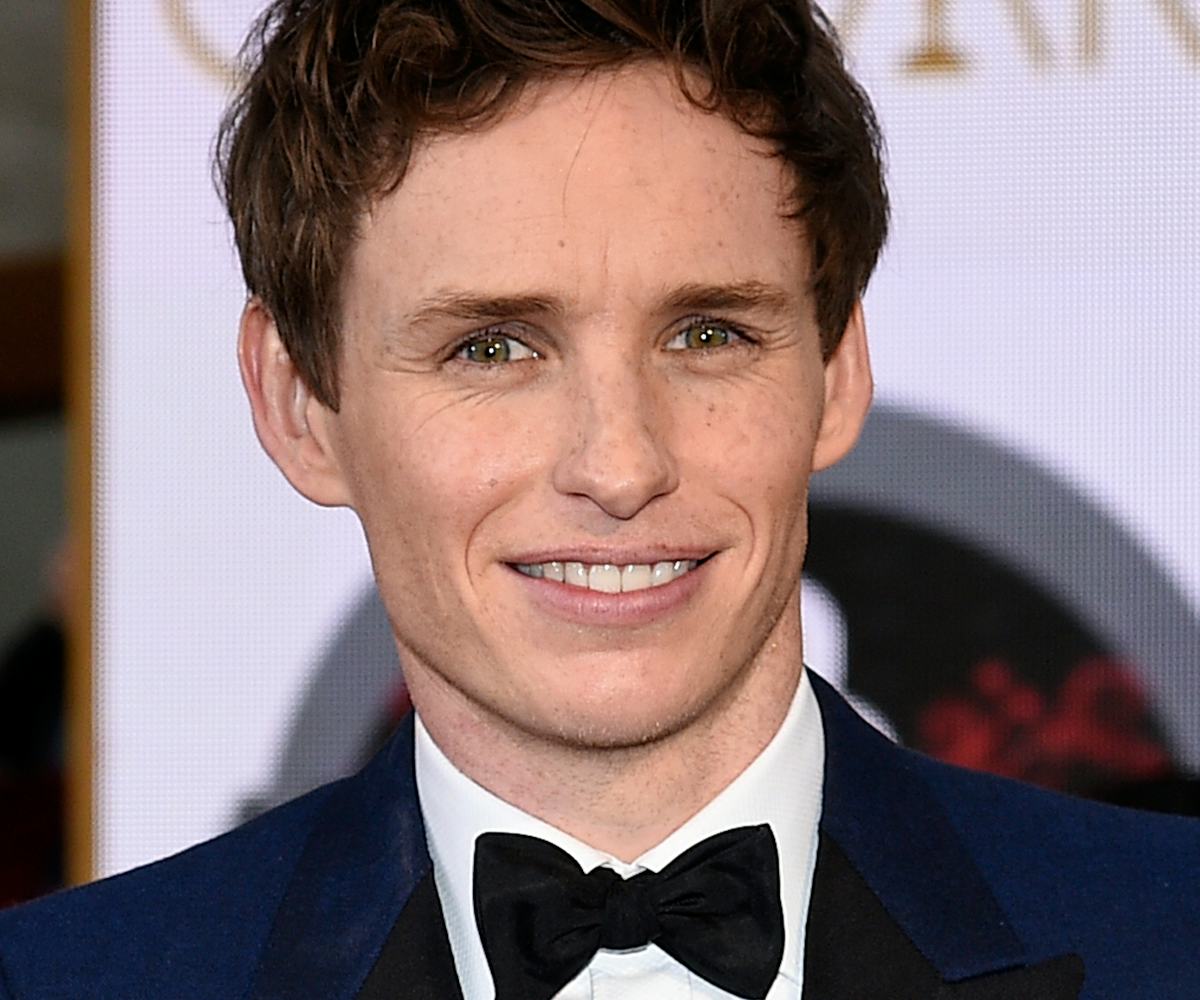 Photo by Kevork Djansezian / Getty images
eddie redmayne eyes 'harry potter' spin-off
he'll play Newt Scamander in 'fantastic beats'
Eddie Redmayne: welcome to the A-list. After winning an Oscar in February, the 33-year-old Brit's career has officialy gone nuclear. According to Variety, Redmayne is the front-runner to star as Newt Scamander, the "magiczoologist" at the center of Warner Bros.' hugely anticipated Harry Potter spin-off, Fantastic Beasts and Where to Find Them.
Based on the eponymous Hogwarts textbook, Fantastic Beasts will follow the adventures of Scamander and a secret society of witches and wizards in turn-of-the-century New York. And for Potter fanatics hoping that Harry and his squad might factor into the script somehow, don't hold your breath. The film is "neither a prequel nor a sequel" to the Potter stories says J.K. Rowling, who's signed on to adapt her 2001 book for the screen. 
Early Speculation had Potter alum Alfonso Cuaron directing the first installment of the planned trilogy, but the director has since squashed the idea. Nicholas Hoult was also rumored to be vying for the lead, but with Redmayne now attached, Hoult should probably start looking for another day job. After all, Redmayne now has the best agent in the biz, and his name is Oscar. 
Fantastic Beasts and Where to Find Them is scheduled to arrive Nov. 18, 2016.