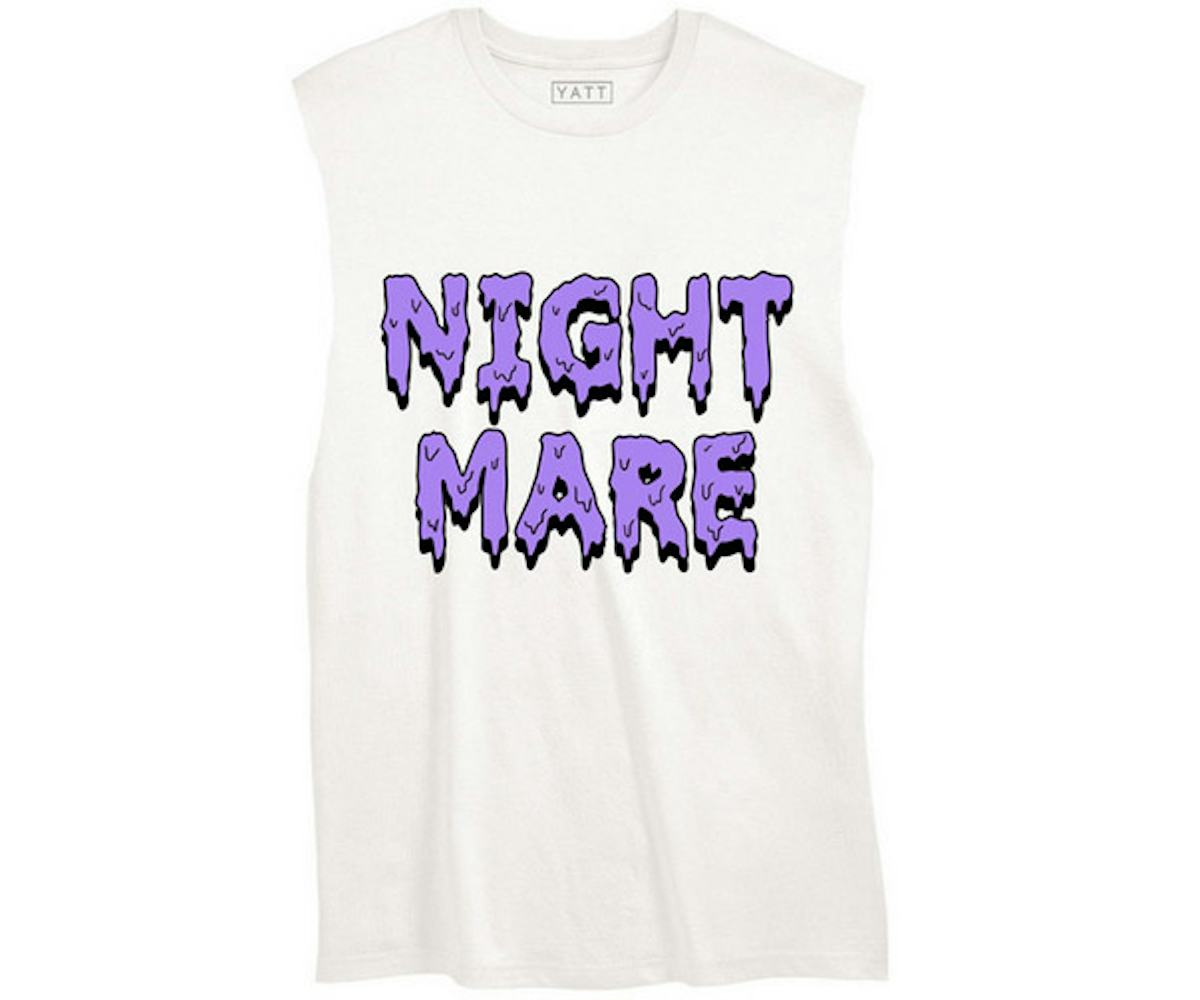 editor's pick: how to be a misfit
the tank that adds the ultimate edge.
Just because spring is coming doesn't mean you have to pack your closet with floral dresses and pink skater skirts. There are some pretty cool ways to say "picnic weather" without looking so sweet that the ants will be all over you instead of your peanut butter and jelly sandwich. I find that the easiest, coolest way to look the part is just by adding bright lipstick to anything you want to wear. Take for instance this pretty badass tank top, which reminds me of both DIY-slash-horror-punk band The Misfits' logo, as well as the lettering for the ultimate in '90s horror stories, the Goosebumps book series--neither of which say "hello, spring." But, the inspired tank does add a bit of sass to an otherwise way too sweet look, and you can get it right here in the NYLON Shop. So next time you feel like spicing up your sweet spring outfit, try throwing on a super edgy shirt and pairing it with bright lipstick. The cutoff says "it's warm out," the pink lipstick says "it's sunny, too!" and replacing your skirt with an ooey gooey purple nightmare says "my picnic is going to be way cooler than yours."