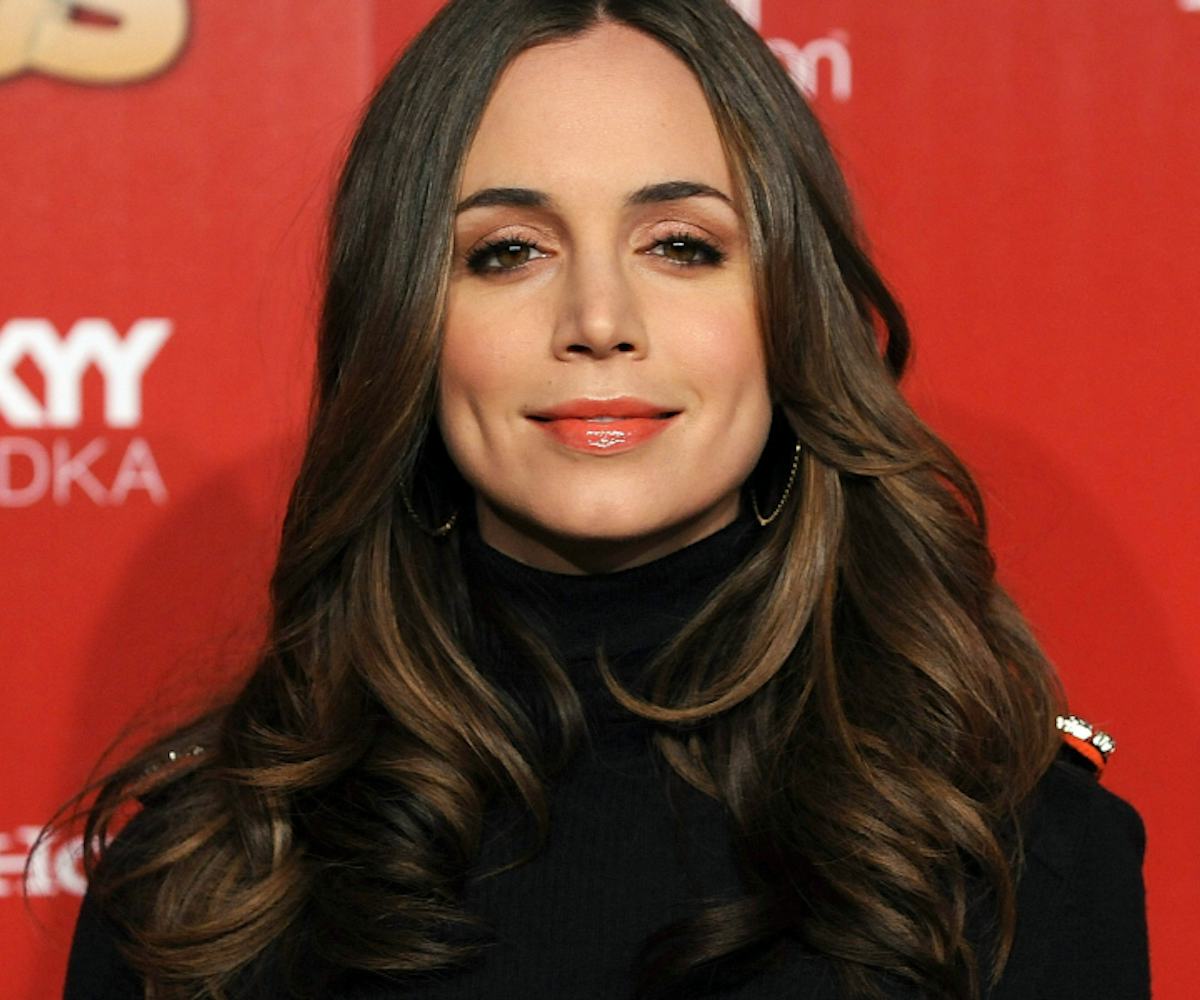 Photo by Frazer Harrison/Getty Images
Eliza Dushku Reveals That She Was Molested On The Set Of "True Lies" When She Was 12
She named stunt coordinator Joel Kramer as her alleged abuser
Earlier today, actress Eliza Dushku came forward to reveal that she had been molested by Joel Kramer—a stunt coordinator on the set of her film True Lies—when she was 12 years old. She released her statement in a Facebook post that addressed the abuse she suffered at the hands of a man who "was responsible for [her] safety."
In the post, Dushku details how a 36-year-old Kramer groomed her and earned the trust of her family before luring her to his hotel room one night in 1993. There he proceeded to assault her, telling Dushku that they "should be careful" when he was finished. Afterwards she told an older friend, who then confronted Kramer about the incident. On the very same day, Dushku was not-so-coincidentally injured while performing a stunt on set:
Later that very same day, by no small coincidence, I was injured from a stunt-gone-wrong on the Harrier jet. With broken ribs, I spent the evening in the hospital. To be clear, over the course of those months rehearsing and filming True Lies, it was Joel Kramer who was responsible for my safety on a film that at the time broke new ground for action films. On a daily basis he rigged wires and harnesses on my 12 year old body. My life was literally in his hands: he hung me in the open air, from a tower crane, atop an office tower, 25+ stories high. Whereas he was supposed to be my protector, he was my abuser.
In the Facebook note, Dushku went on to—rightfully—point out that one of the numerous adults in her life should have spoken up when they noticed how Kramer treated her. She wrote that Kramer called her "jailbait" in front of others and gave the 12-year-old "over-the-top special attention." She said that her reason for coming forward was seeing a recent photo of Kramer hugging a young girl, which "has haunted [her] near nonstop since."
Dushku also expressed her gratitude to the men and women who have recently come forward with their own stories of harassment, and said that their stories helped inspire her to tell her own. "It has been indescribably exhausting, bottling this up inside me for all of these years," she wrote.
"I hope that speaking out will help other victims and protect against future abuse," Dushku said. "With every person that speaks out, every banner that drops down onto my iPhone screen disclosing similar stories/truths, my resolve strengthens. Sharing these words, finally calling my abuser out publicly by name, brings the start of a new calm."