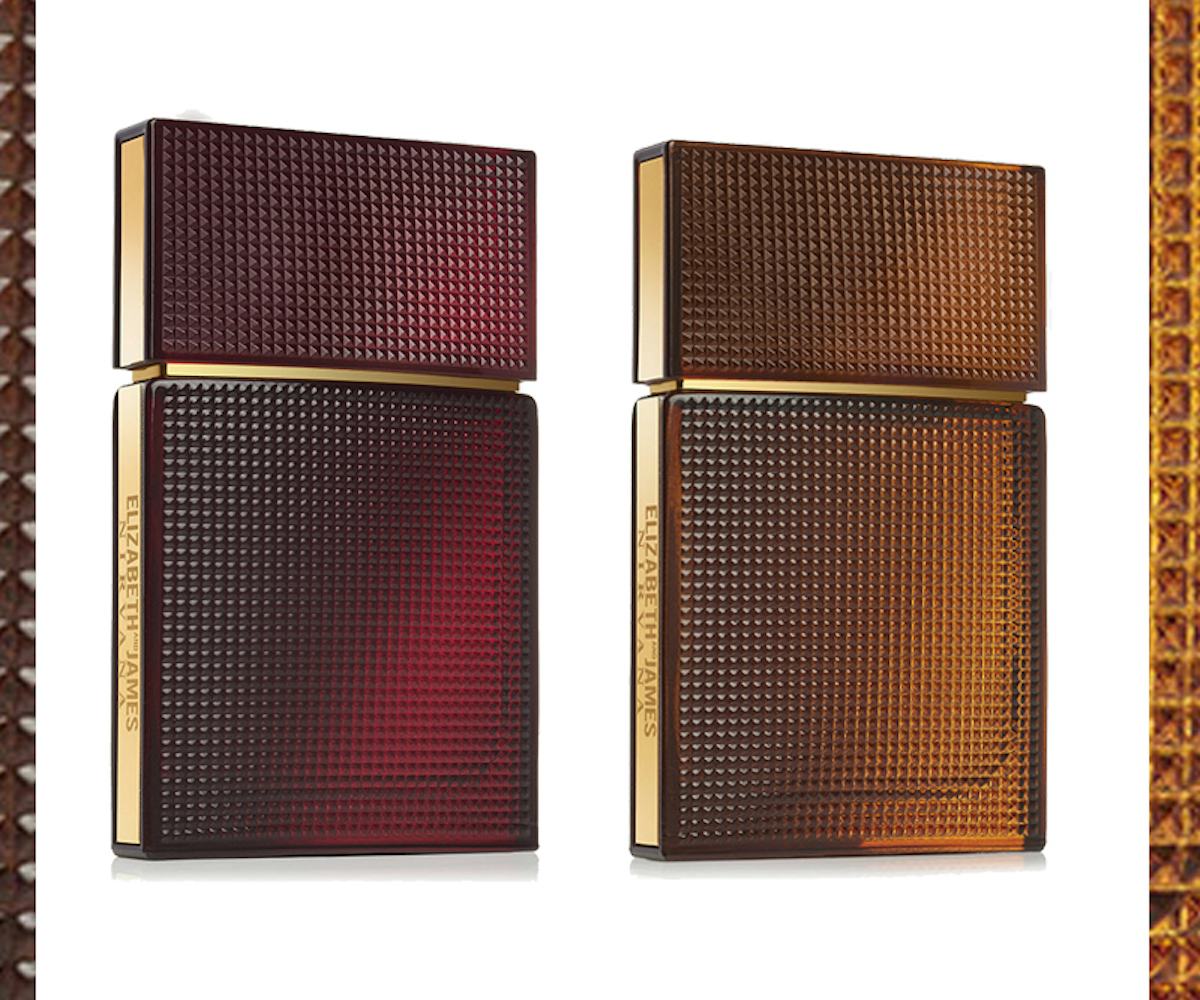 Elizabeth And James Drops Two Cult-Worthy New Nirvana Fragrances
Called Bourbon and Rose, they're incredible
The fragrance market is crowded—and as someone who is sent samples of new scents season after season, so too is my desk. After years of smell-testing perfumes both mass and niche, luxe and bargain, all promising some version of an olfactory journey/adventure/experience into a world/garden/dreamscape in which my senses/mind/body will be captivated by the masculine/feminine/dark/light/floral/fruity notes, well, let's just say it takes a lot to impress me. Yes, I am kind of over new fragrance: Which, for a Taurus, is a sad thing to be.
But. Every day for the past week I have been sticking my nose into the two new Elizabeth and James Nirvana fragrances, caressing the weird bumpy texture of those now-iconic flat bottles and wondering if I should make anyone around me smell them or if that would mean sharing. And I really would rather not share. In fact, I'm wondering if I should even tell anyone about these or if I should try to pretend that this is just what I smell like now. 
The two scents—Nirvana Rose and Nirvana Bourbon—are supposed to bring a lighter, more sensual, and playful side to the existing Nirvana collection. But having spent a long time sniffing all of it, to me, these two scents are more sophisticated and complex than their predecessors. Despite being named for something singular, each one has that kind of multilayered wait-what-is-that vibe that takes you from sweet to smoky to woodsy and back again; they're noticeable and distinct without being intoxicating.
Rose—made up of, yes, rose de mai, but also geranium and vetiver—has a darkness to it, which is surprising for a fragrance called as such. It's like a black floral print: pretty and goth. Traditional but totally unexpected. And super feminine (if you associate roses with femininity) in a punk sort of way: Rose Nirvana is wearing black lace under her leather jacket. Her eyeliner is smudged, and you can't tell if it's on purpose. She's the center of attention without trying to be. The kind of girl who could wink at you without it being weird. 
Bourbon is equally dark, but where Rose is firmly planted in prettiness, Bourbon lends itself to a more androgynous appeal. Oakwood, vanilla bourbon, and tuberose make up this warm, smoky scent, which is maybe better for fall and winter than these oppressive August days. Bourbon is probably wearing the same leather jacket that Rose is wearing, but underneath it, she'd wear a very soft T-shirt. Maybe a flannel, but like, a very expensive one.
The Elizabeth and James designers—you know, Mary-Kate and Ashley Olsen—really nailed this. The two fall fragrances are available now in North American Sephora stores, in case you want to start prepping your September beauty vibe. Suddenly the impending end of summer doesn't feel so devastating. 
Elizabeth and James, Nirvana Bourbon, $65, available at Sephora; Elizabeth and James, Nirvana Rose, $65, available at Sephora.