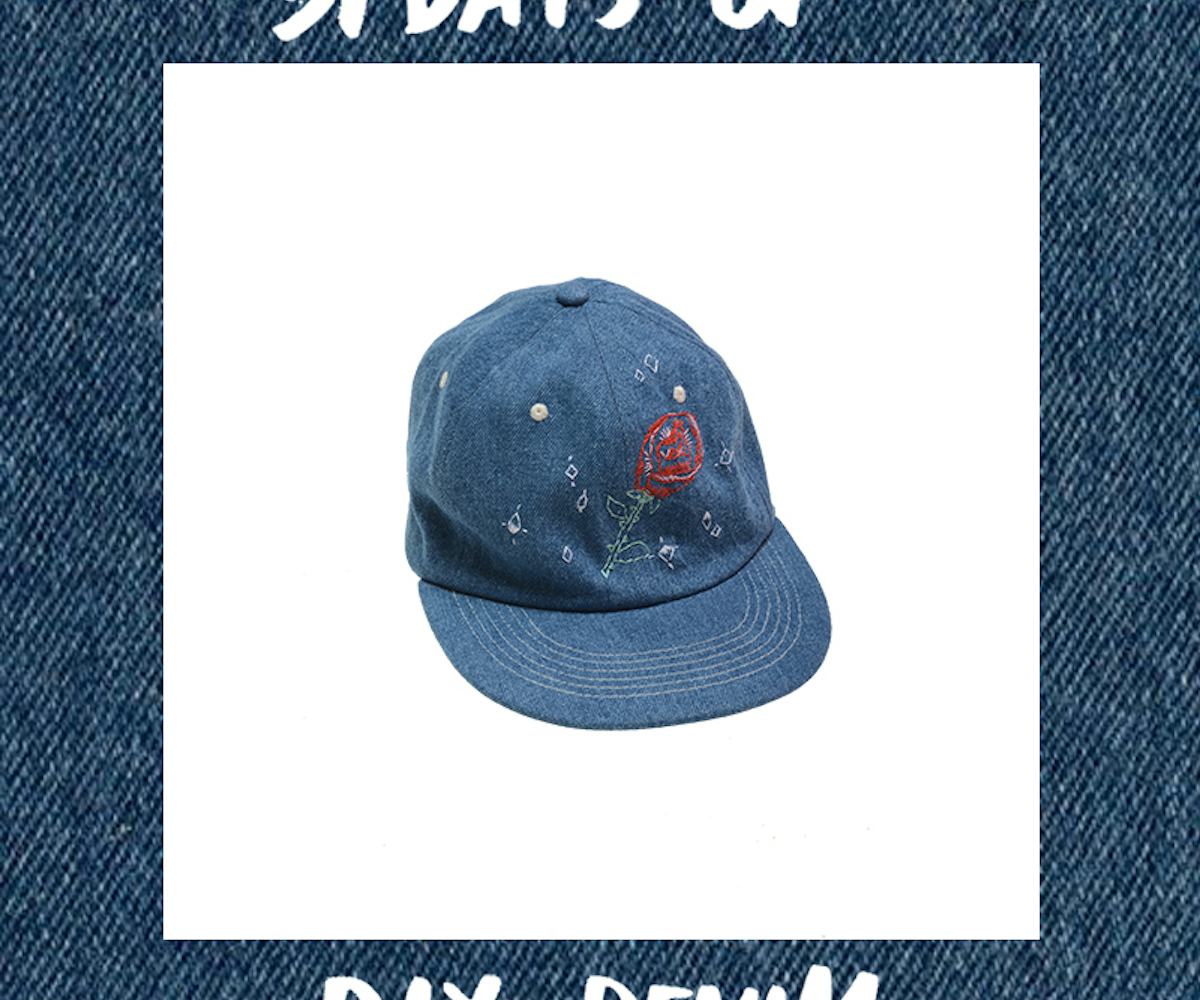 Photographed by Ricky Michiels.
31 Days of DIY Denim: Day 17, Embroidered Baseball Cap
Check out today's project
NYLON staffers created unique, DIY projects using denim in honor of our annual Denim Issue. Check back here every day of August to see a new project.
What you'll need:
Denim baseball cap
Needle and thread or embroidery floss
Disappearing ink fabric pen (optional)
Embroidery hoop (optional)
Directions:
Step 1: Plan your design. A doodle, simple graphic shape, or word can look really cool.
Step 2: If you're using a fabric marker, sketch out your design on the hat. The shape of a hat can be tricky to use with an embroidery hoop, but if you have a small one, place it over your design.
Step 3: Embroider your design. If you're using embroidery floss, your stitches will be larger and it will take fewer to fill in shapes. I used thread because I wanted to create a more detailed design.
Step 4: Trim away any excess threads left underneath your hat and boom. You're ready to rock it.