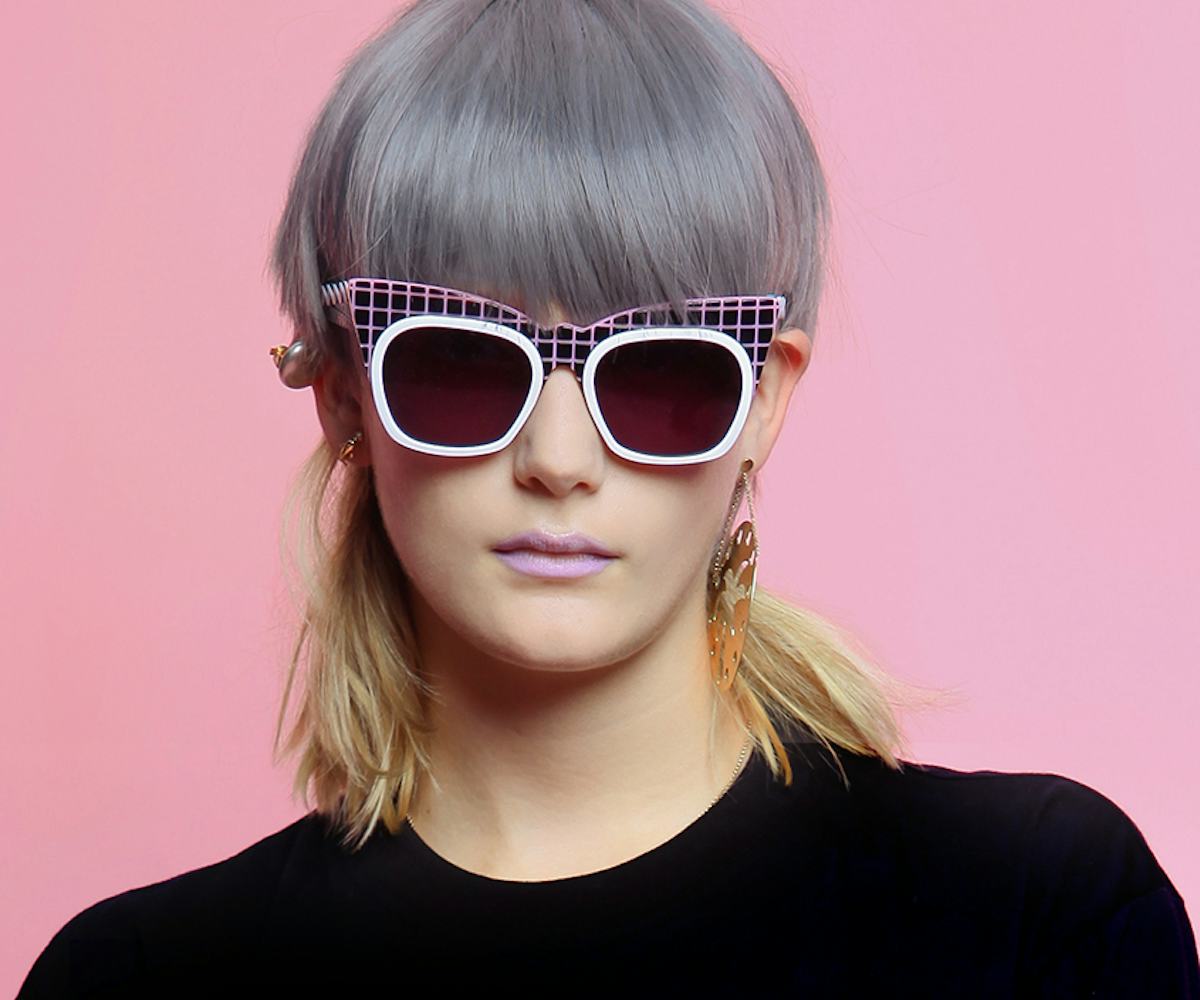 first look: emma mulholland
check out the aussie designer's risque business collection!
There's no hiding that we're head-over-tails with
. (Because with the best bathing suits ever and kooky prints on everything, how could you not be?!)
One of our favorite designers from down under, Emma Mulholland, might have just debuted her "Risque Business" collection at Aussie fashion week, but we have an exclusive peek at some backstage pics snapped during the show by
. Check out the '80s-inspired, neon collection in the slideshow and don't forget to read on to hear about Emma's inspirations and influences for the rad line!
What was your main inspiration for this collection?
The John Hughes brat pack. All of his movie from
Home Alone
to
The Breakfast Club
have (in my opinion) some of the strongest and most memorable movie characters of all time. The styling in these films is always spot on. Its a collection I have been thinking about for a long time. I combined this with office supplies like note pads, Post Its, and paper clips. 
If you could see one person--living, dead, or fictional--in the line, who would it be?
Andie from
Pretty in Pink
, probably after she gets with the "richie" [Blaine] so she can afford it.  She has amazing style in that movie. 
What are three songs you'd put on your Risque Business playlist?
"9 to 5" - Dolly Pardon 
"Shell Shock" - New Order
"Material Girl" - Madonna
Can you explain the inspirations for the hair and makeup a little? They're both so unexpected and cool!
I really loved Molly Ringwald's textured bob she had in the '80s, we wanted something that was quite office/employment suitable combined with the girls' natural beach-y hair,  I was lucky to work with Alan White and GHD again on this and they really bought it to life. We chose three toned down colors for the wigs that tie in with the collection.  For the makeup we wanted to keep really light and natural with a some great pastel lips to tie back in with the collection. 
Is there one piece from the collection you think every girl should have in her wardrobe?
I think the "BORED" tank or tee is a real winner. It says it all, really. 
CREATIVE DIRECTION & STYLING:
PHOTOGRAPHY: 
MAKEUP: Nigel Stanislaus for Maybelline 
HAIR: Alan White 
SHOES: Courtesy of New Balance
SUNGLASSES: 
Emma Mulholland x Pared Eyeywear
JEWELRY: 
Emma Mulholland x Celeste Tesoriero