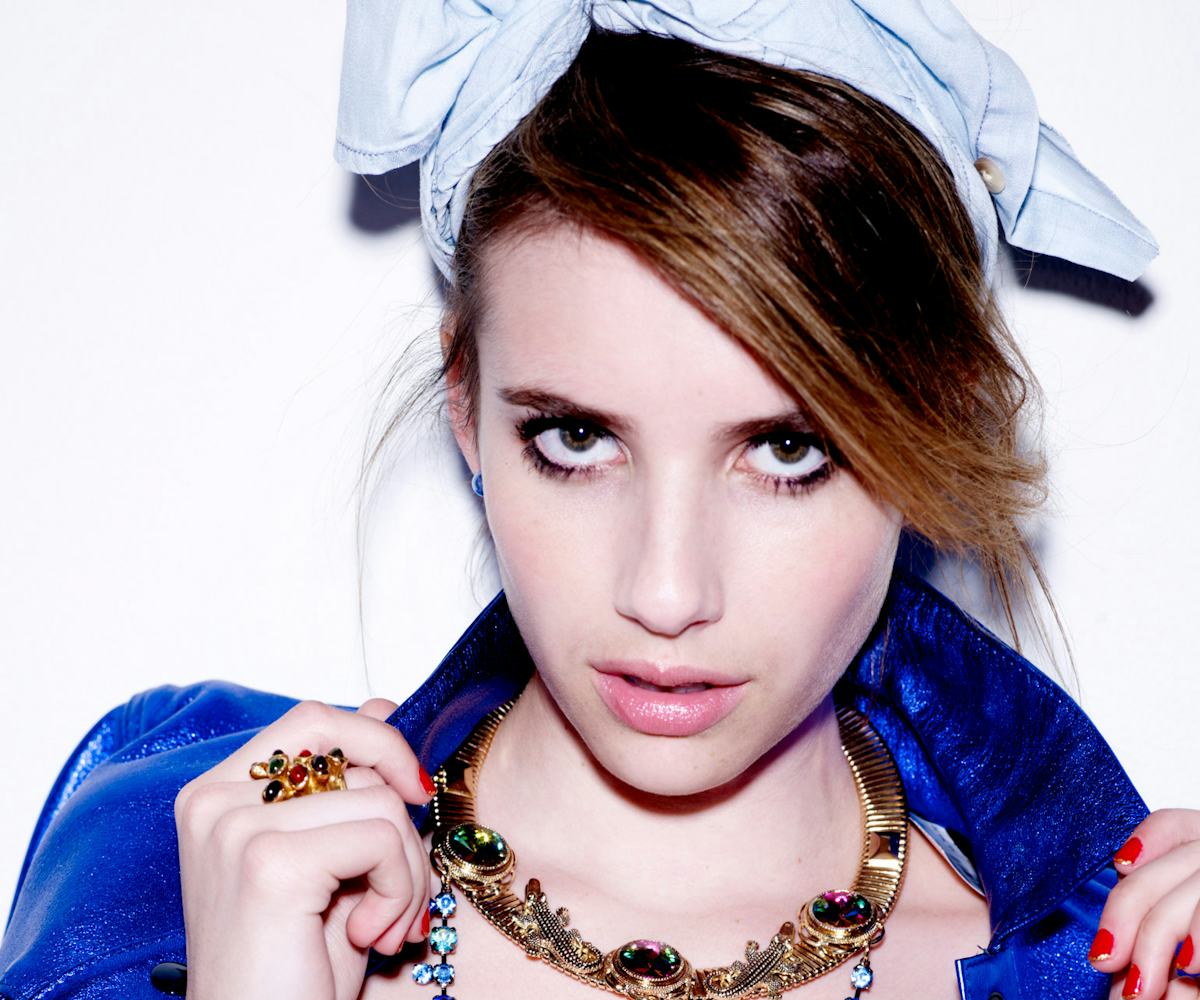 blue crush
even more from our denim issue cover star emma roberts!
Although you'll have to wait a week to see her in We're the Millers--and almost three months before she makes her American Horror Story debut--Emma Roberts' NYLON cover officially hits newsstands today! That means you can pick up your August issue right now...but before you do, we've got exclusive quotes and photo outtakes that you won't be able to find anywhere else (no, not even in the Denim Issue).
On her Gwyneth Paltrow obsession:
Oh my God, I love her. I got the cookbook--I haven't made anything yet, but that's because I haven't really had time to cook. But all of the sudden, I'm obsessed with food blogs in general.
On going to the movies alone:
I just love the experience of going to the movies. I go by myself a lot, which is kind of my little fun thing to do when my friends aren't around and my boyfriend's out of town.
On what's been playing on repeat:
My music taste is all over. The last album I downloaded was Lady Antebellum--I don't know why, but when I'm driving I love listening to country music. I still listen to Florence and the Machine, and I'm listening to Demi Lovato's new album. I listen to whatever people send me--I'm not cool at all when it comes to music.
On her home life:
It's a really great little house. I have my yard and I have dogs now, which I never thought I'd have. One of them is my boyfriend's dog, named Marlin, and then the other one is Audrey, whom I just adopted. It was on a whim--I went into the pet store, and I'm not one that's easily taken by animals but this dog was literally the cutest thing I had ever seen. She jumped on my lap, and I was like, "I have to have her." And so I got her. And now, I'm in love.