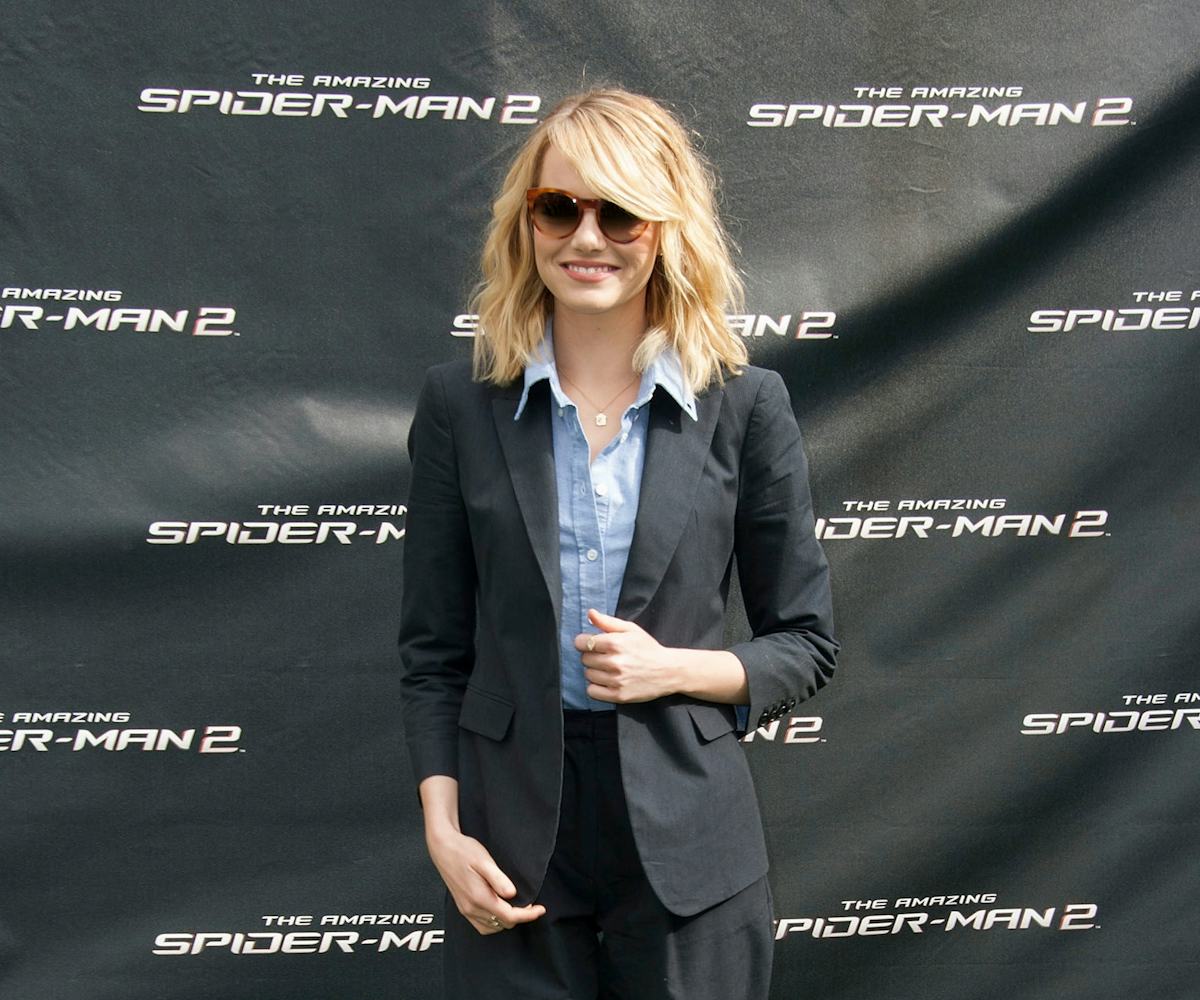 photo by getty images
best dressed: emma stone
suit up — it's what spider-man would do.
A couple of weeks ago, we celebrated Emma Stone's birthday by showcasing the essential items in her wardrobe. And nowhere on that list was a suit, but after seeing Stone in this cool Band of Outsiders option, we think we should add it in.
Instead of looking stuffy or business casual, Stone looks like a total Betty in this outfit. Her relaxed hair, tortoiseshell sunglasses, and bright red pumps, only help to make her cropped suit even cooler. So if you've been on the fence about trying out a suit this fall, this is tell you to give it a go with out picks below. 
MUST: Forever 21 Pumps -- $29.80
TRUST: Closed Silk Blouse -- $240