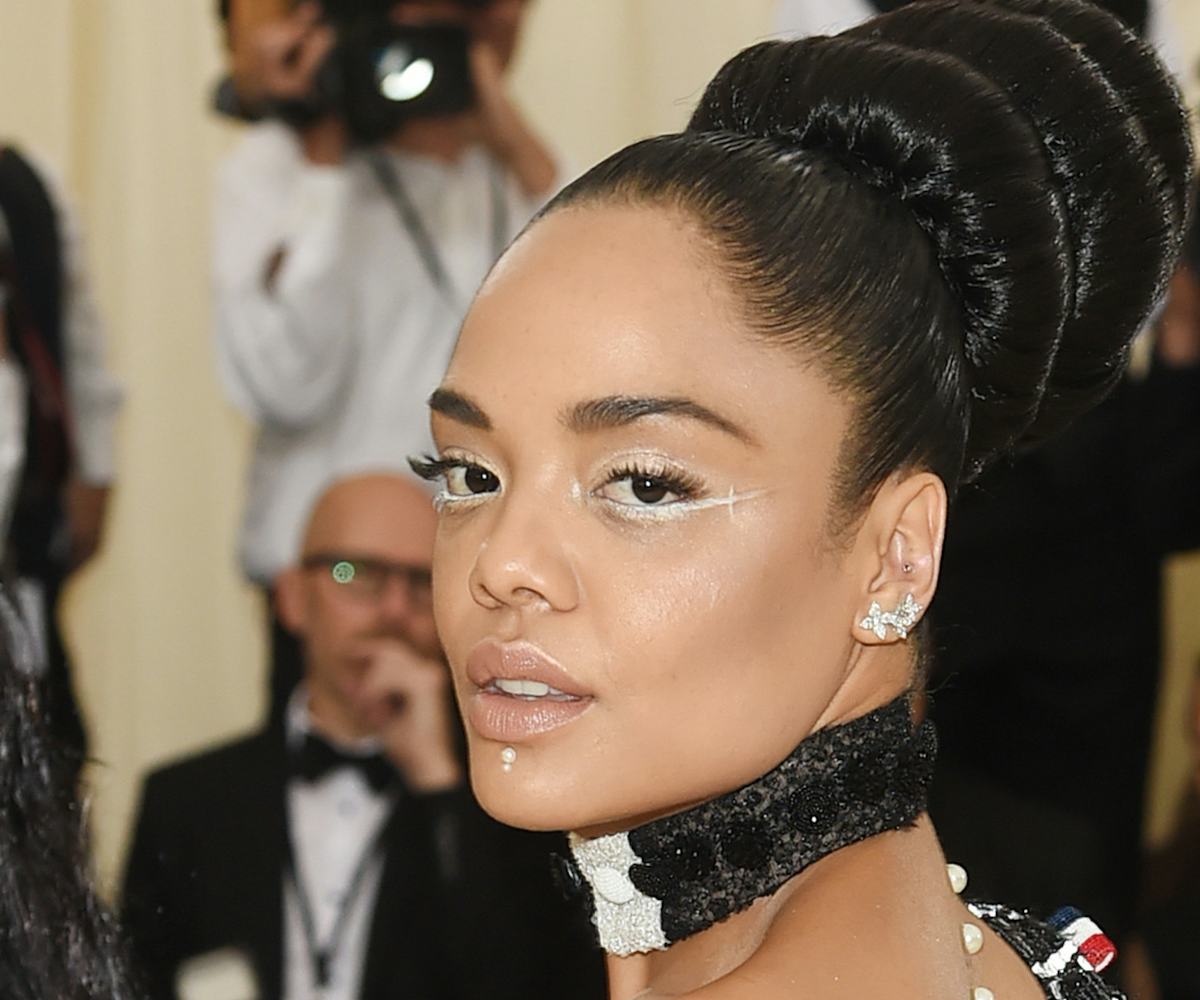 Photo By Jamie McCarthy/Getty Images.
Tessa Thompson's Mind Is Blown By This 'Men In Black' News
Tessa Thompson's mind is blown by a coincidental connection between herself and a new Men in Black reboot co-star.
Early this morning, Thompson took to Twitter to retweet an article from The Hollywood Reporter about her forthcoming project. The story in question? An exclusive announcement about Emma Thompson reprising her role as Agent O, the HBIC of the Men in Black organization. That's right, there's officially two Thompsons set to play some serious ass-kicking roles in one of the most iconic sci-fi franchises of all time—and Tessa couldn't be more excited.
"Thompson x Thompson," she commented on the article, alongside the mind-blown emoji. 
Joining Tessa and Chris Hemsworth, Thompson will play an integral role in relaunching the Men in Black franchise, which includes the 1997 original, a 2002 sequel, as well as a 2012 follow-up.
Following Thompson's revelation, others began responding with memes—including the infamous "Spiderman Pointing At Spiderman" meme.
Production is set to begin in London this month. The Men in Black reboot is set for a June 14 release.