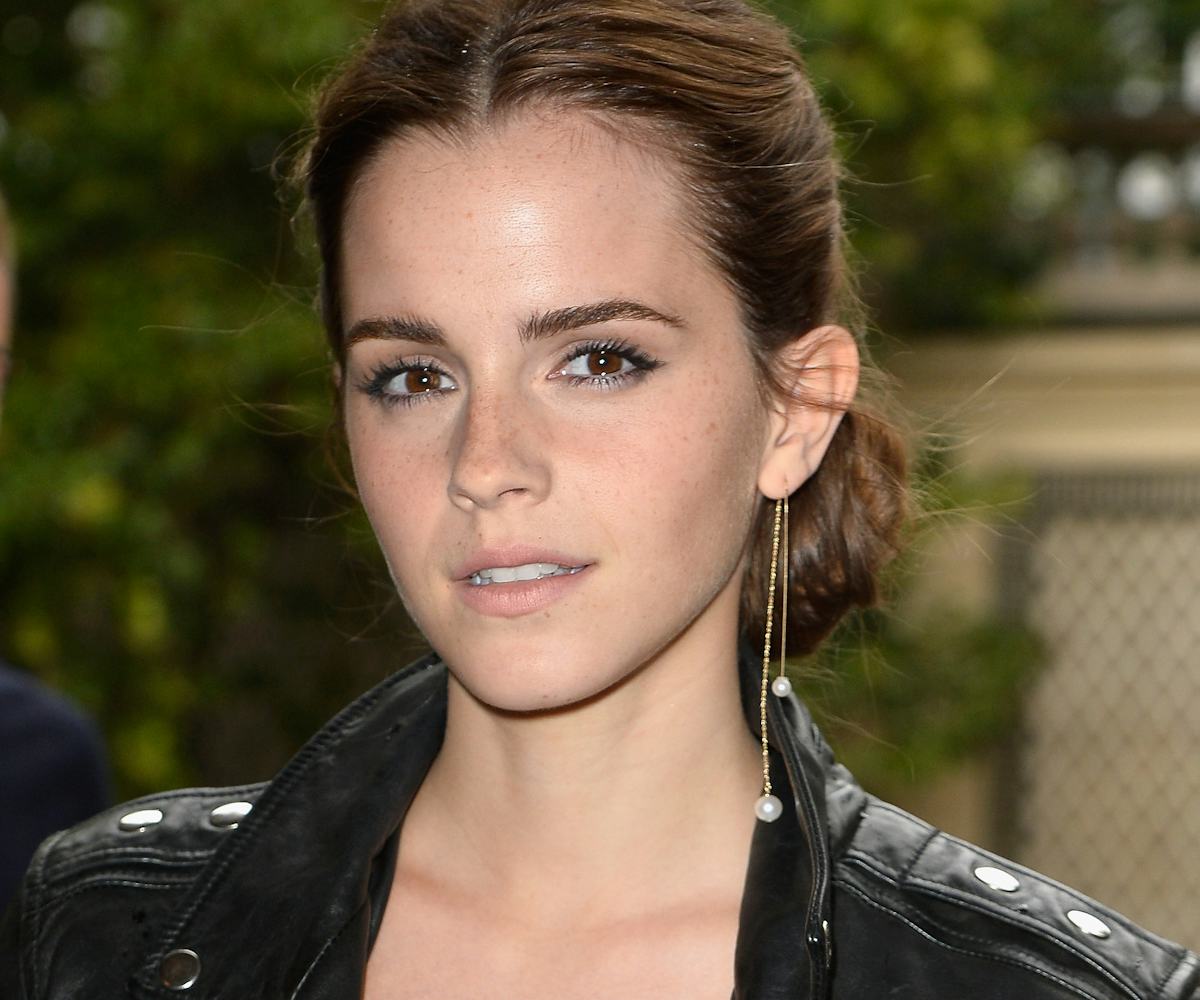 Photo by Pascal Le Segretain/Getty Images.
Emma Watson Is Now Rocking Fringe
As a UN Goodwill Ambassador, actress, and feminist, Emma Watson is pretty fearless. So of course she's not afraid of grabbing some scissors and taking the plunge with one of the most divisive hairstyles of our time: bangs. The Brit showed up to the premiere for her new film Colonia last night wearing a hot all-white ensemble and showing that a little fringe can go a long way.
In the years since the end of her role in the Harry Potter film franchise, Watson has constantly reinvented herself through a series of crops. The dramatic pixie she got in 2010 was the cut that shocked the world, and late in 2015 she went back to a short bob. Now, the addition of bangs plays up Watson's effortlessly cool style. It also doesn't hurt that the new look seems to hint at her upcoming role as Belle in Disney's Beauty and the Beast.
The eternal question of, "Should I get bangs?" is one that, when answered incorrectly, can result in an insufferably painful stretch of bad hair days. But Emma Watson manages to make fringe look absolutely magical.