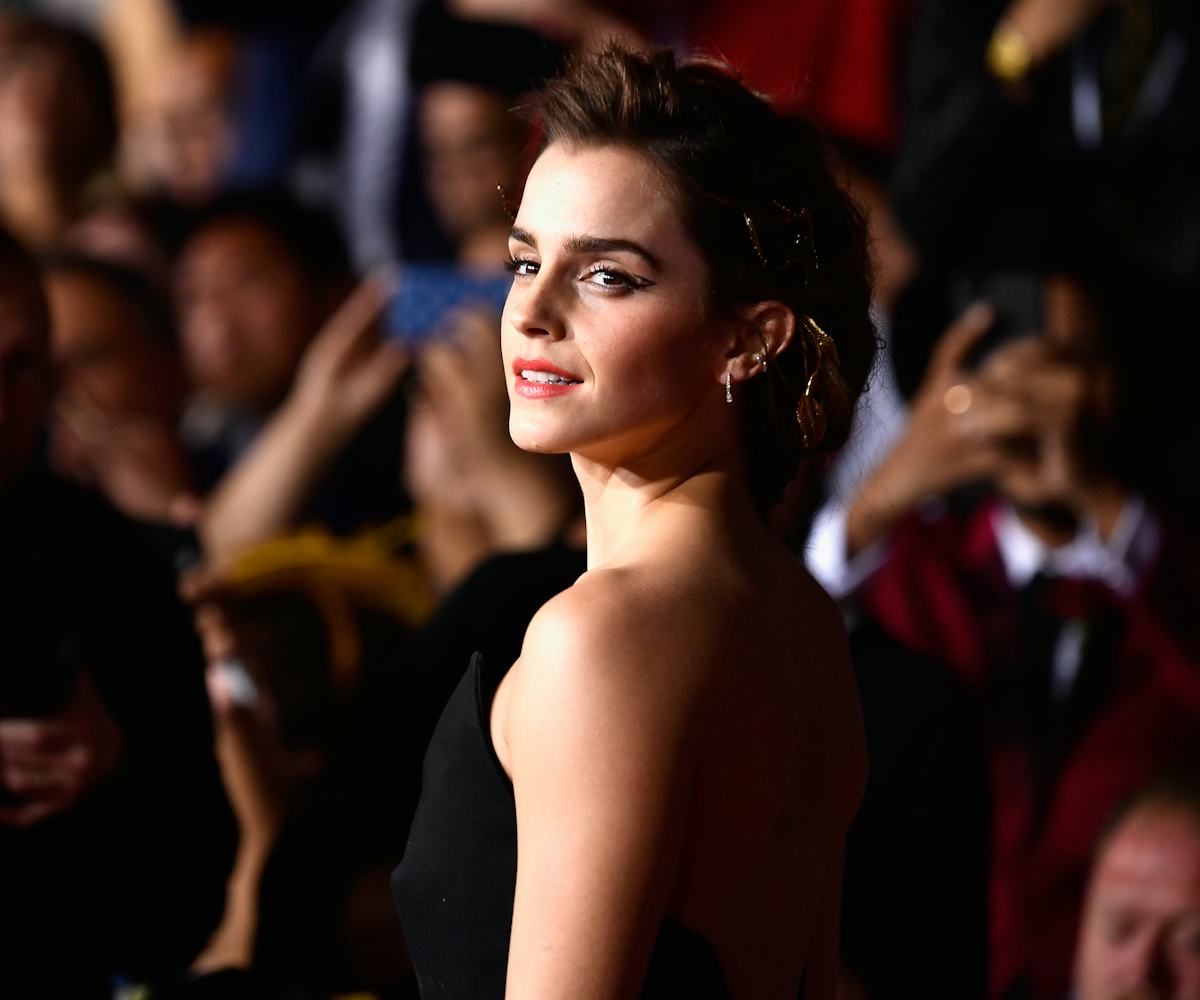 Photo by Frazer Harrison/Getty Images
Emma Watson Addresses Those Beyoncé Remarks
There's been a lot of controversy surrounding Emma Watson over her semi-NSFW photo featured in a Vanity Fair spread. The photo in question shows the actress barely wearing a crochet top with her breasts somewhat exposed. (Not quite #FreetheNipple, but close enough.) Anyway, her initial defense against anti-feminist claims was that "feminism is about giving women choice, feminism is not a stick with which to beat other women with." She then declared that feminism is about "freedom," "liberation," and "equality."
However, this directly contradicts some remarks that Watson made in regards to one Beyoncé Giselle Knowles-Carter. Back in 2014, she and Tavi Gevinson dissected the pop star's version of feminism based on how she presents herself on stage and in front of a camera in one part of an interview for Wonderland magazine. "On the one hand she is putting herself in a category of a feminist, this very strong woman," said Watson. "But then the camera, it felt very male, such a male voyeuristic experience of her."
Enough people have now blasted Watson with these quotes—especially the Bey Hive—that she took it upon herself to repost the entire section from that interview and highlight the points she made to provide the full context. There were, in fact, several instances where Watson was not critiquing what she perceived to be Beyonce's feminism, but rather applauding the pop star for her efforts to challenge the status quo: 
So by publicly exposing her marriage, that she is in a committed relationship, that she has a child, is probably really against that kind of memo and she does make it clear that she is performing for him. And the fact she wasn't doing it for a label, she was doing it for herself and the control that she has directing it and putting it out there, I agree is making her sexuality empowering because it is her choice. The second is that I would say you do get sense of, "I can be a feminist, I can be an intellectual, I can be all these other things, but I can also be ok with my femininity and being pretty and with all these things that I thought might negate my message or negate what I am about". That really is the most interesting thing about the album.  It is so inclusive and puts feminism and femininity and female empowerment on such a broad spectrum.
So while it may feel like Watson had conflicting views on the subject, it seems she never meant any disrespect to Beyoncé by speaking her name in the first place. She was merely using her as a vessel to examine modern-day feminism, which we can all agree to disagree on. Though this conflict has been resolved, it's another prime example of why intersectional feminism is the only way for us to prosper as a society.
Despite all the past drama, that didn't stop Beyoncé from taking Blue Ivy to the premiere of Beauty & The Beast, though, so we're assuming they are on good terms.