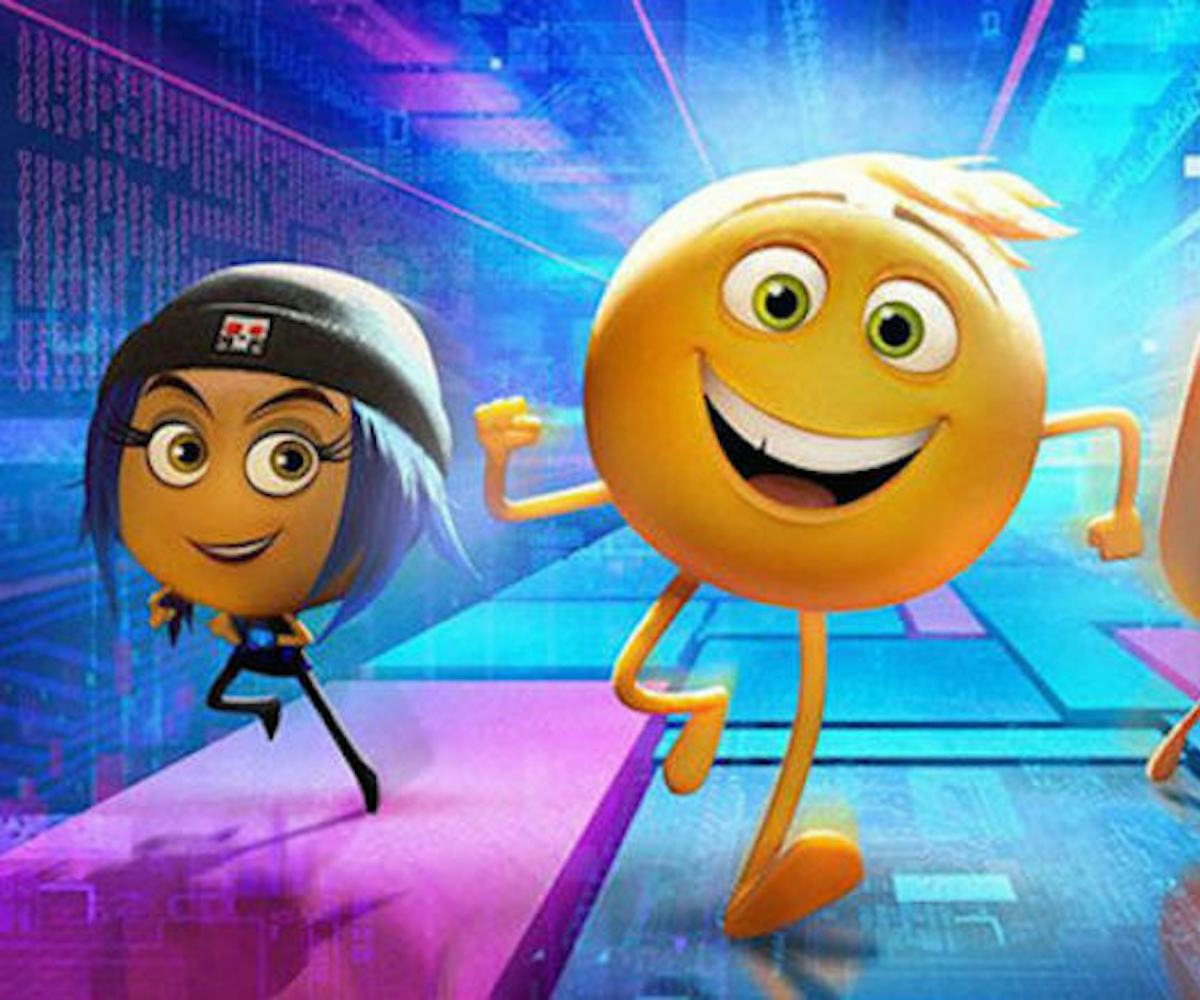 Photo Via Sony.
More Details Emerge About The Emoji Movie
Ilana Glazer and James Corden are getting animated
It was only a matter of time before Hollywood cashed in on the emoji craze (it was already deemed Oxford's word of the year in 2015, after all). The biggest question we have is, "What took so long?"
The movie, aptly titled Emojimovie: Express Yourself, was announced last year and is set to come out in 2017. Today, the voices behind some of the yellow faces were announced, which include James Corden and Ilana Glazer. The plotline goes a little like this: Main emoji Gene, played by T.J. Miller, sets out on an app-venture to fix his condition (having multiple facial expressions while others only have one). He enlists his friends Hi-5 (Corden) and the code breaker emoji Jailbreak (Glazer), and we follow along as they try to follow a cure and, in the process, help save their world before it gets deleted.
A Sony press release notes that the film "unlocks the never-before-seen secret world inside your smartphone. Hidden within the messaging app is Textopolis, a bustling city where all your favorite emojis live, hoping to be selected by the phone's user."
Sony pictures animation president also weighed in on the movie, stating: "Over six billion emojis are texted every day, and emojis have become a universal language that transcends age and culture. The power of emojis is that they allow you to express yourself in a fast and very fun way, and that is what our movie is about: self-expression. We are very lucky to have some of the smartest and funniest actors today bringing their unique voices to this movie."
The movie hits theaters August 11, so save your reactionary emojis until then (or at least until the trailer comes out).