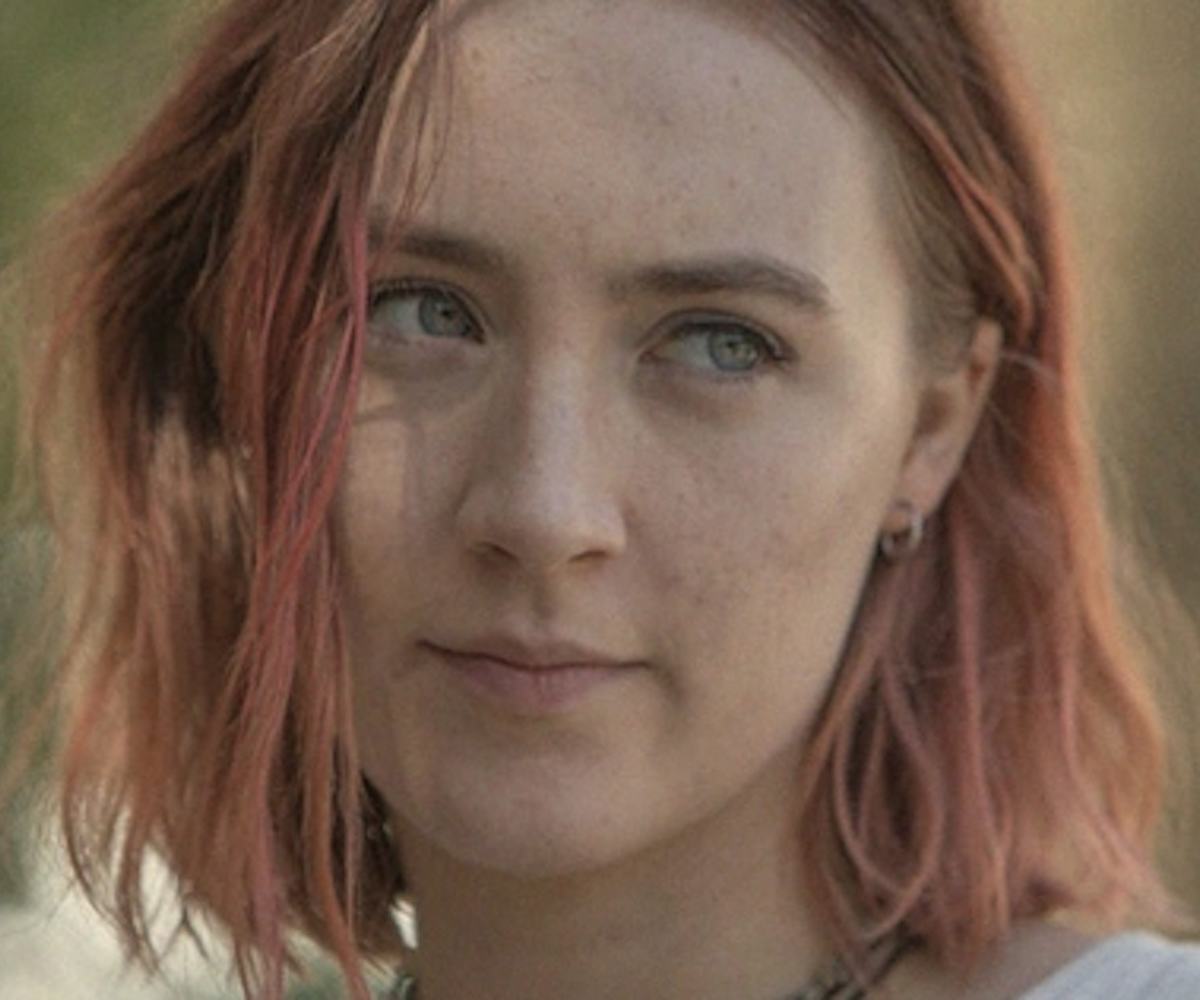 Image via A24
Acne Is Having A Moment, And We're Here For It
Let's quit the acne shaming and praise the imperfect
If you're one of the many people who flocked to theaters to see Lady Bird, chances are you noticed something unexpected onscreen. For once, an actress wasn't CGI'ed to perfection or wearing so much makeup that her skin appeared superhumanly flawless. Instead, Saoirse Ronan, as the titular Lady Bird, looked like a real high schooler rather than just another product of Hollywood—which is to say, you could see that she had acne scars.
And this "movement" continued this past weekend when Kendall Jenner attended the Golden Globes, looking gorgeous, yes, but not what we've come to think of as "perfect," meaning she also had acne showing through her makeup. However, rather than being commended for walking the red carpet wearing black in support of the Time's Up movement, Jenner was ripped apart on social media for not covering her acne up well enough.
Photo by Frederick M. Brown/Getty Images
While Jenner publicly kept her composure, choosing to ignore the nasty comments and responding "never let that shit stop you!" to someone who praised her appearance, it's still pretty alarming that this bashing is happening in the first place—especially at a time when women need to embraced and supported the most.
Ronan made a good point in an interview with Racked regarding her skin in Lady Bird. "I just felt like it was a great opportunity to show someone as they really are at that age," she said. "Because most young people do get bad skin! And I don't think that's something you get to see much." 
So why aren't we open to seeing it finally be embraced? Could it be that we're too consistently bombarded with images of "naturally flawless" celebrities on Instagram and models in beauty ads to remember that that's not what real skin looks like?
Let's not forget, for most of us—like, 99.999 percent of us—natural skin means that acne or acne scars, redness, and bumps of all sorts are simply part of the mix. At the end of the day, we need to remember that, celebrity or not, we are all perfectly imperfect, which is what makes us human—and that's something that should be celebrated.