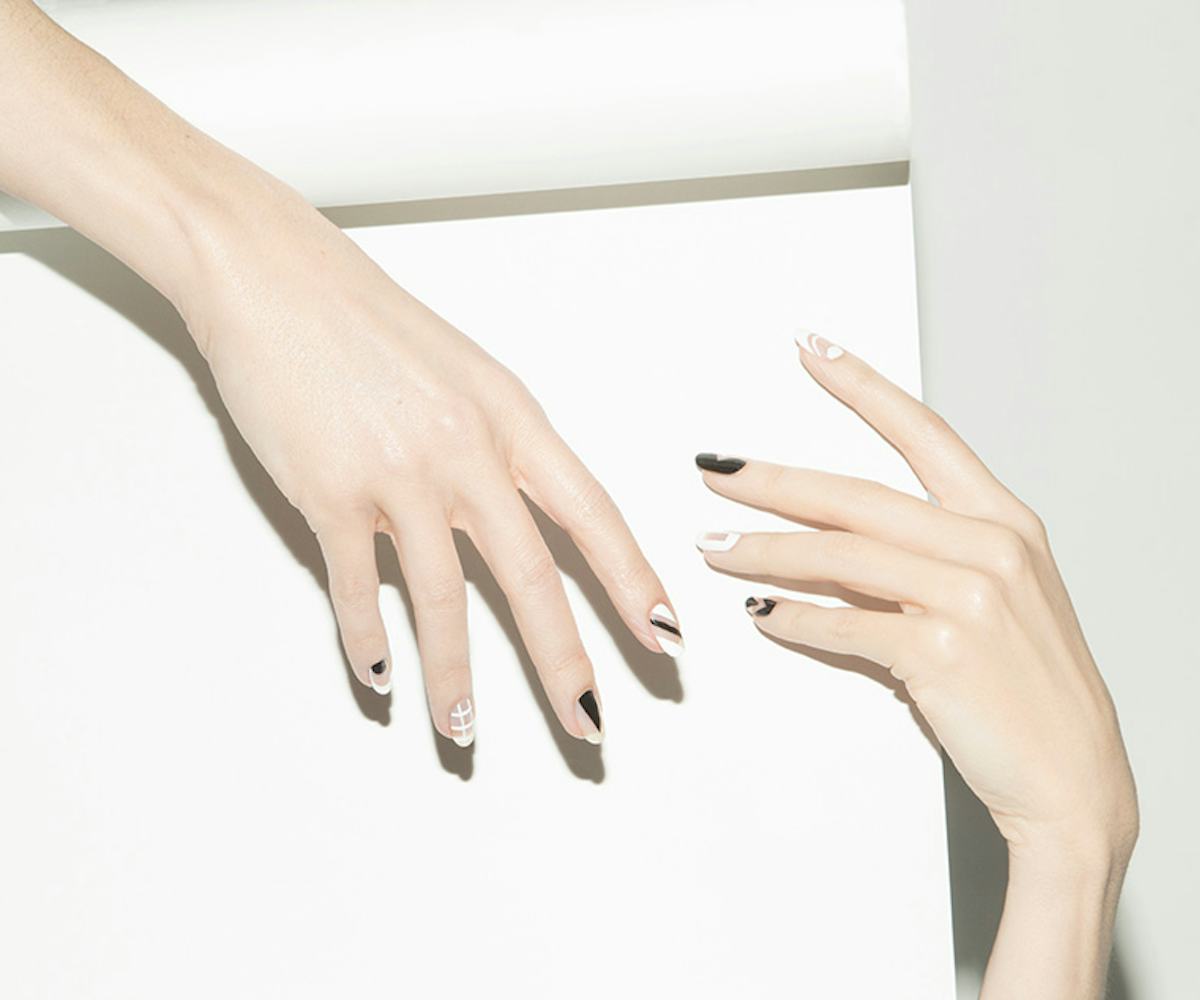 Photo by Eric Helgas
the best way to find an ethical nail salon
After the Odyssey-length exposé by the New York Times shedding light on the wage theft and occupational health hazards of New York nail salon workers, you might be wondering how you can preserve your glossy mani-pedis with a clean conscience.
The solution, unfortunately, isn't as easy as searching on Yelp. Charlene Obernauer, Executive Director at the NY Committee for Occupational Safety and Health, says, "The industry doesn't have a fixed system in place, like fair-trade coffee for example, so identifying ethical salons from a worker's right standpoint is a bit difficult. We need to be more innovative to put a system in place."
In the meantime, you can exert some effort on your part and take thoughtful steps to find a fair and healthy nail salon.
1. Narrow down the healthy salons first
Obernauer says, "While it's hard to tell which salons pay a living wage, it's easier to identify hazardous salons with toxic chemicals and carcinogenic products." In San Francisco, for example, salons that offer less toxic products, safer practices, and improved ventilation are endorsed by the Healthy Nail Salons Program by the San Francisco Department of the Environment. Eligible salons prominently display the program's sticker on their windows. Boston maintains a similar system, the Boston Safe Nail Salons Project, and New York is now looking to implement one as well. Although these programs don't address the wages of workers, taking proactive measures against health risks is a good starting point for both customers and employees.
2. Be your own investigative reporter
If you don't happen to live in any of these cities, confine your search to the salons that advertise eco-conscious products. Once you find a salon that appears (key word: appears) to support consumer and occupational health, play detective. A respectful yet firm one.
Some salons, like Paintbox, are posting statements on their websites, which makes things moderately easier for you. But it's more than likely you won't find pertinent information on the Internet. Here's the next best thing: Put on your reporter hat and talk directly to the manager or owner. In the wake of the shocking revelation, they're probably expecting it. Obernauer suggests you seek out the manager and not your actual manicurist because there might be a language barrier (the vast majority of manicurists are Korean, Vietnamese, or Latina) and, more importantly, you might be putting the employee's job at risk. Even if you do strike up a conversation with the manicurists, they might not share details about their jobs lest they lose them.
Below are some questions you can ask the salon manager or owner:
How do you ensure your tools and equipment are sanitary?
Do you offer '5-free' polishes? (This means the nail polish contains NO formaldehyde, dibutyl phthalate, toluene, camphor and formaldehyde resin.)
Is there a ventilation system in place to ensure we have access to fresh air?
Do your employees receive compensation during training?
Do your employees receive a base pay, overtime pay, and/or commission?
How do you ensure credit card tips are passed on to your employees?
3. Explore beauty businesses outside of a nail salon
Ever gotten a blowout at a hair salon and spotted a nail artist in a cozy nook? She's probably a freelancer, but that doesn't necessarily mean all is up to snuff. You won't know off the bat what payment arrangements they have with the salon owner. The good news is manicures at hair salons are rarely priced too low, which is one indication of wage injustice. Chat with the manager or owner. In some cases, the manicurist is situated in a separate room so you just might be able to ask directly if they do speak English.
4. Look for a manicurist who works for him or herself
They might be few and far between depending on where you live, but some nail specialists work entirely for themselves. Like some makeup artists, sole-proprietor manicurists are either mobile or own a brick-and-mortar salon. This is one way to avoid an exploitative business, but it usually comes at a cost—some standalone manicurists charge upwards of $100 for a mani-pedi. Unless you find someone who charges affordable prices (and if you do, please tell us!), this won't be realistic for many of us non-celebs. Still, the option is there if you don't mind the splurge.
5. How about just tipping the manicurists more?
This is a tough one. Manicurists don't necessarily pocket all their tips, as some salon owners monitor every cent that circulates, while credit card tips are sometimes never handed over. Again, this is why asking is essential in your quest to support the health, rights, and dignity of manicurists.
Know of any safe, healthy, and fair nail salons in your area responsible for your glorious nails? Let us know!