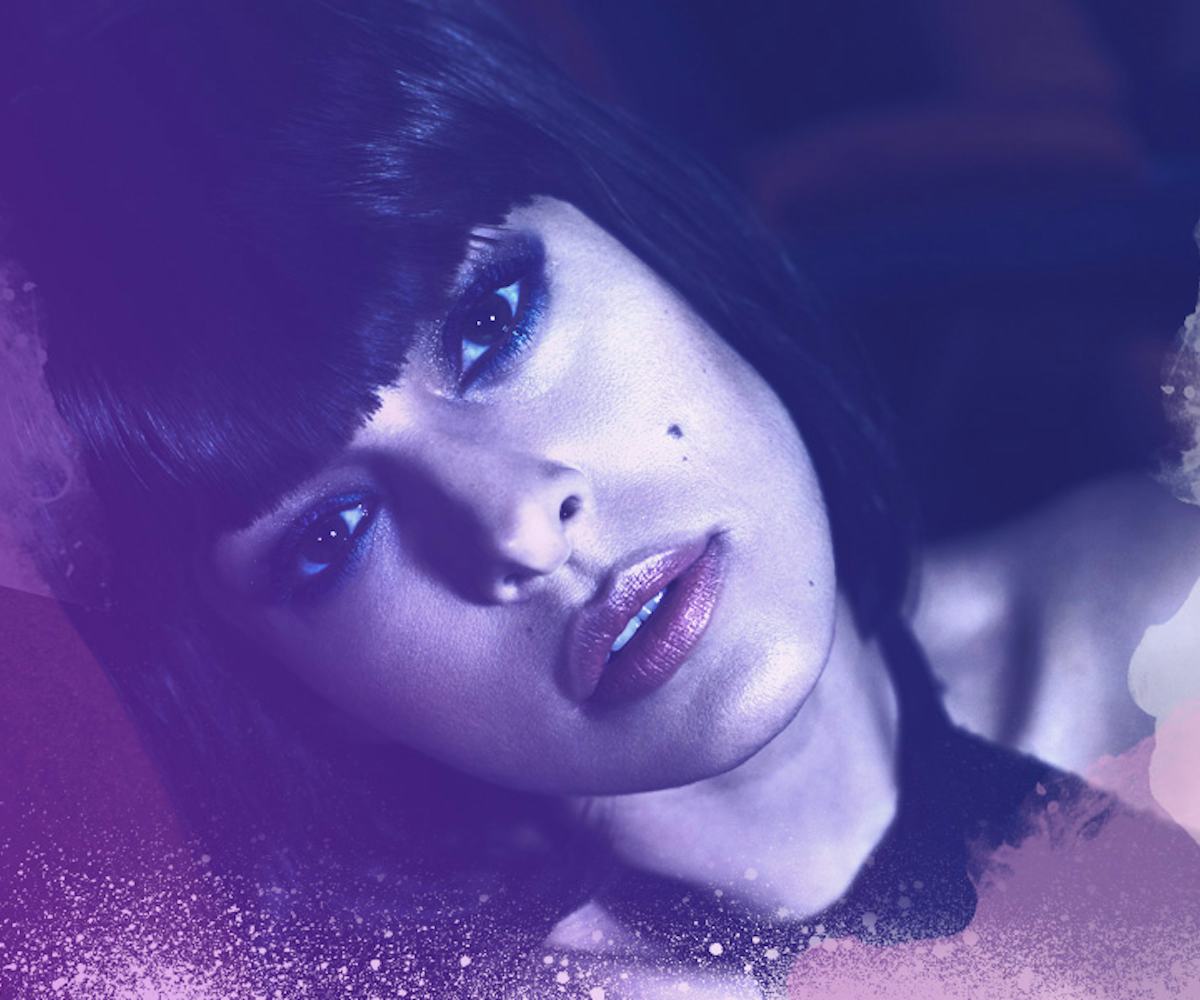 photo by Emma Summerton @ CRM via Violet Grey
eva mendes talks motherhood, privacy, and baby puke
in violet grey's latest feature.
Eva Mendes is the latest star to appear on Violet Grey—the part editorial, part e-commerce luxury beauty site—and the piece provides a fascinating, rare look into the actress's personal life. The interview, which is the first Eva's given since her pregnancy, was done by Violet Grey founder Cassandra Huysentruyt Grey herself—who just happens to be Eva's close friend. Yes, we're jealous too: The interview is peppered with funny BFF moments, like when Cassandra tries to get Eva to talk about whether or not the pregnancy was a surprise and Eva responds, "You're killing me."
The piece focuses quite a bit on Eva and Ryan Gosling's six-week-old daughter, Esmeralda. "Everything is a struggle for her. For instance, I haven't thrown up since the '90s and she's thrown up twice since we started this interview. Motherhood is cake compared to what it's like to be a baby." She also talks about how she and Ryan have worked to keep Esmeralda out of the spotlight: "Whether we like it or not, privacy is going to be very difficult for Esmeralda," Eva says. "I think it's unfair but that's our reality. So Ryan and I decided early on to give her as much privacy as we could. And my pregnancy was the first opportunity to give her that." 
Accompanying the interview are truly stunning photos of Eva, with makeup done by celeb makeup artist Pati Dubroff. As an added bonus, the products used to create the looks are available through the site. We wouldn't necessarily say that any of it is bargain beauty, but it's a good jumping-off point if you're feeling inspired to rock a similar vibe. The only thing missing? Info on how to just be her.
Check out the full interview and all the photos on Violet Grey, and let us know if you've forgiven her for marrying Ryan yet.