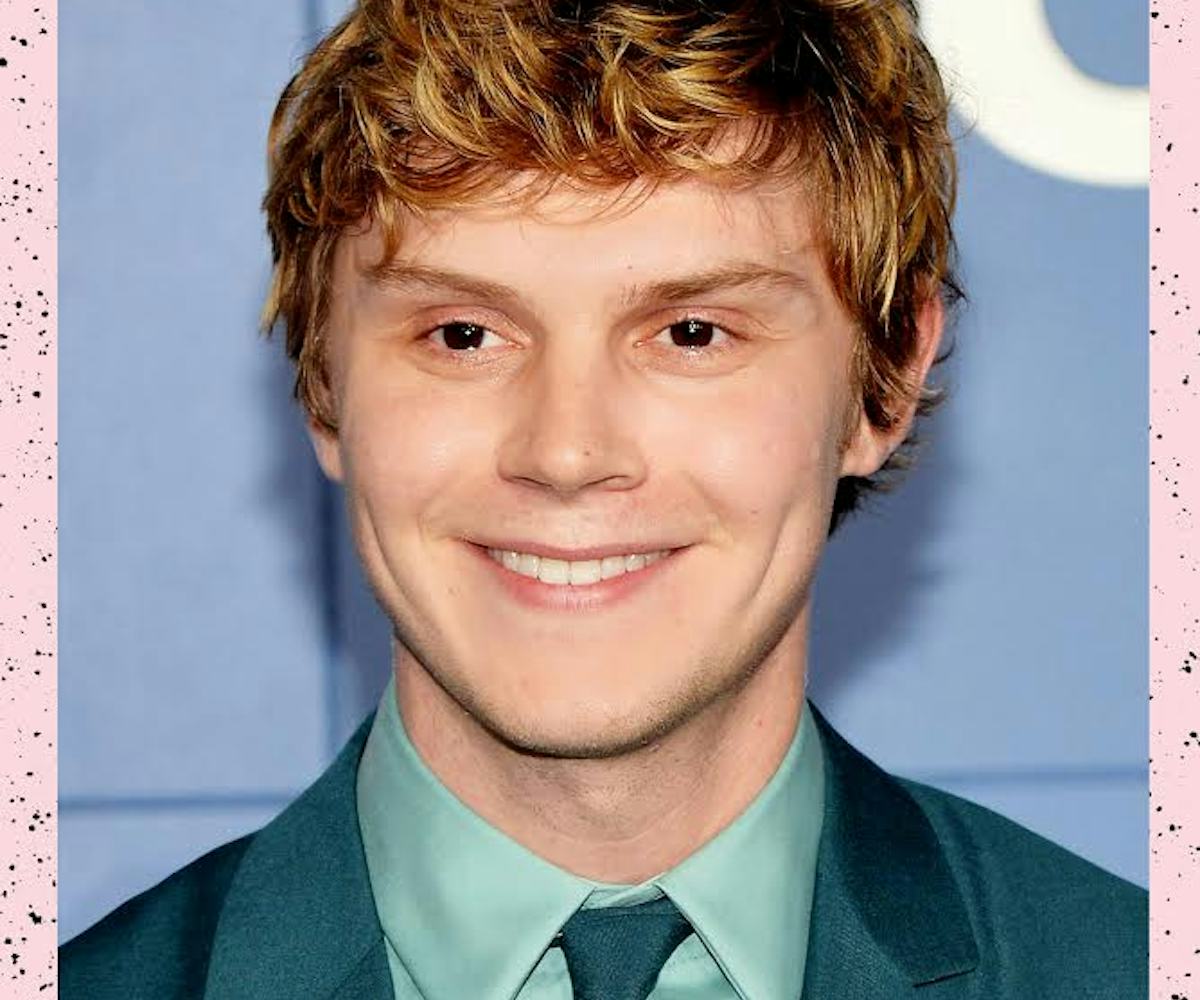 Photo by Mike Coppola / Getty Images
evan peters on his hot movie career
Evan Peters has been building a reputation as one of Hollywood's most versatile young actors, with a regular role on American Horror Story as his anchor, and a wide array of film roles that have been raising his profile. His latest is in the horror film The Lazarus Effect, where he plays a member of a scientific team who brings back one of their colleagues from the dead. After that, he can be seen in the political dramedy Elvis & Nixon, before reprising his role as the supersonic mutant Quicksilver in next year's X-Men: Apocalypse. We recently caught up with Peters to discuss his flourishing career.
I like the science of resurrecting the dead. It's all bullshit, but it doesn't sound like bullshit.
It's not total bullshit. They're developing stuff now that can prolong the period that you can remain deceased before they can bring you back to life. So it's based a little bit on reality there. Obviously they don't have the serum to bring back dogs from the dead.
It might be the first use of an e-cigarette in a movie.
It's one of the first ones. But determining whether or not it was pot or tobacco was a whole other discussion and a ratings thing as well.
And what was your character smoking?
I was saying it was pot. It was definitely pot he was smoking, but you can interchange it. Maybe he had the tobacco filter and then he had the pot filter, he switches on and off. But there were definitely times when he was stoned.
But he was a doer-stoner, no crashing in front of Cartoon Network for him.
We likened it to his special medicine. He was smoking to get thinking more creatively by the biochemical world and all those components. So it was his little serum that he had.
You said, "Creepy comes natural to me." Care to elaborate on that?
I like comedy as well. Comedy and being silly and funny comes naturally to me as well. I think comedy and horror are very similar in that there's a very direct intention. So you're trying to be funny or you're trying to be creepy and that literalness, I take to that. I like knowing what I'm going for and if trying to be creepy is what I'm going for—boom, I can be creepy.
Speaking of stoned, you're going back to the seventies in your next movie, playing Nixon aid Dwight Chapin in Elvis & Nixon. How was Kevin Spacey as Nixon? 
Kevin Spacey did an awesome Nixon. It was very funny and very real and sometimes he looks identical to Nixon, and he's not even wearing prosthetics. Michael Shannon as Elvis is hilarious. He's just so damn good in this film and it's very funny to watch. Tonally it is very Dr. Strangelove. It's not very broad. It's more dry.
And then after that you put on the stretchy pants for Quicksilver in X-Men: Apocalypse.
I haven't seen a script yet so I have no idea. I wanna see him go with Magneto. I wanna see them get into their whole father-son thing. In the very original comics where they're working together and Quicksilver is Magneto's henchman. I want to see that happen. I think that would be awesome. But we'll see.